Happy Monday Morning folks, it's the end of the month again – what? How did that happen already? Yes it's the last Monday of the month, so it's time for my Memories Made Easy posting, and today I'm talking about Kits and the fact that some of the Project Life card kits from the Stampin' Up! catalogue are on the retirement list and they are reduced in price! My favourite is the Memories In the Making card & accessory kit – so gorgeous!
I have no idea if the Memories in the Making card kit, accessory pack or bundle are still available at this point, as things are flying out like crazy, so if you want them, grab them now! Use my Monthly Giveaway code and you'll get some free sparkle next month to add to your projects too!  This month's code is…. XKECDGV9.
So because I love them, but they are leaving us (sob) I wanted to show them off to you today. These are photos from OnStage 2015 and nicely show off Sara my teamie who won the matching stamp set that is in this bundle – so cool that we get to win free stuff just for going away on business!! Since I'm Queen Pip these are my "peeps" – well some of them anyway!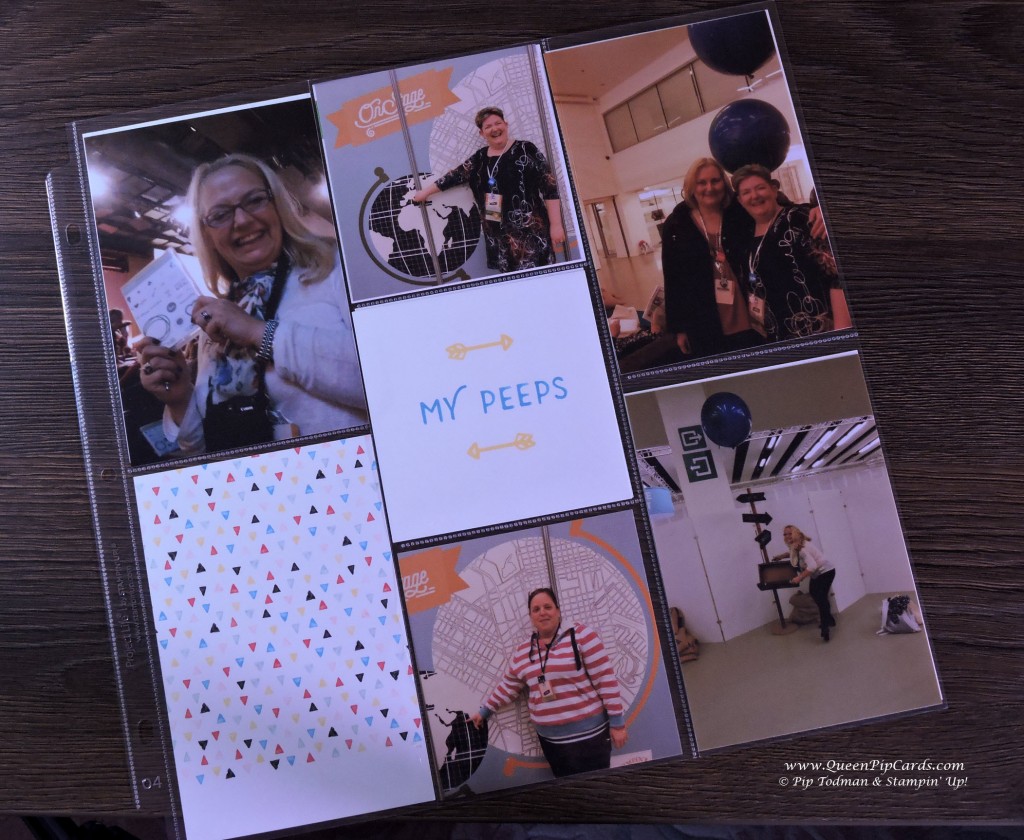 This is another one – this little accessory pack is amazing and I love the fact I watercoloured the shapes what ever colour I wanted so it matched / coordinated with my layouts! In this case I used Bermuda Bay to get a blue hue.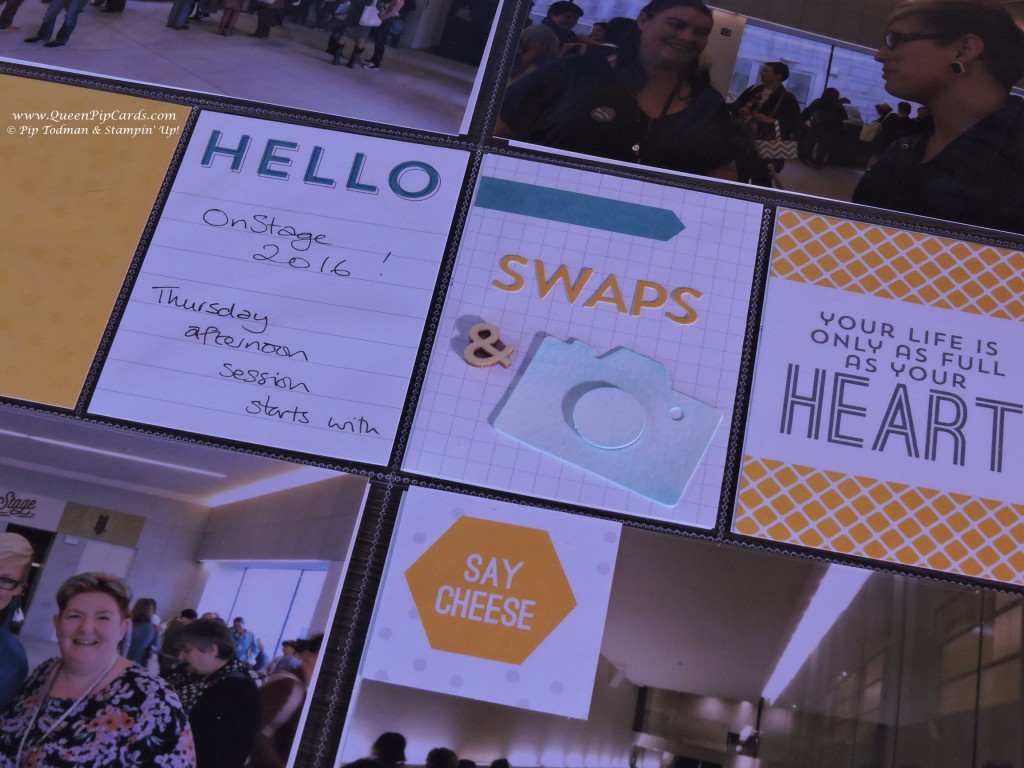 I love the fresh colours in the Memories in the Making set of Daffodil Delight, Pink Pirouette, Soft Sky, Tempting Turquoise and Watermelon Wonder – they are so beautiful and with the water colour effect in some of the cards, it's just shows the photos off beautifully. I will be using this set again I think to show off OnStage 2016 when I get my photos printed. Here on the bottom left you can see some of the cute flowers in that watercolour style.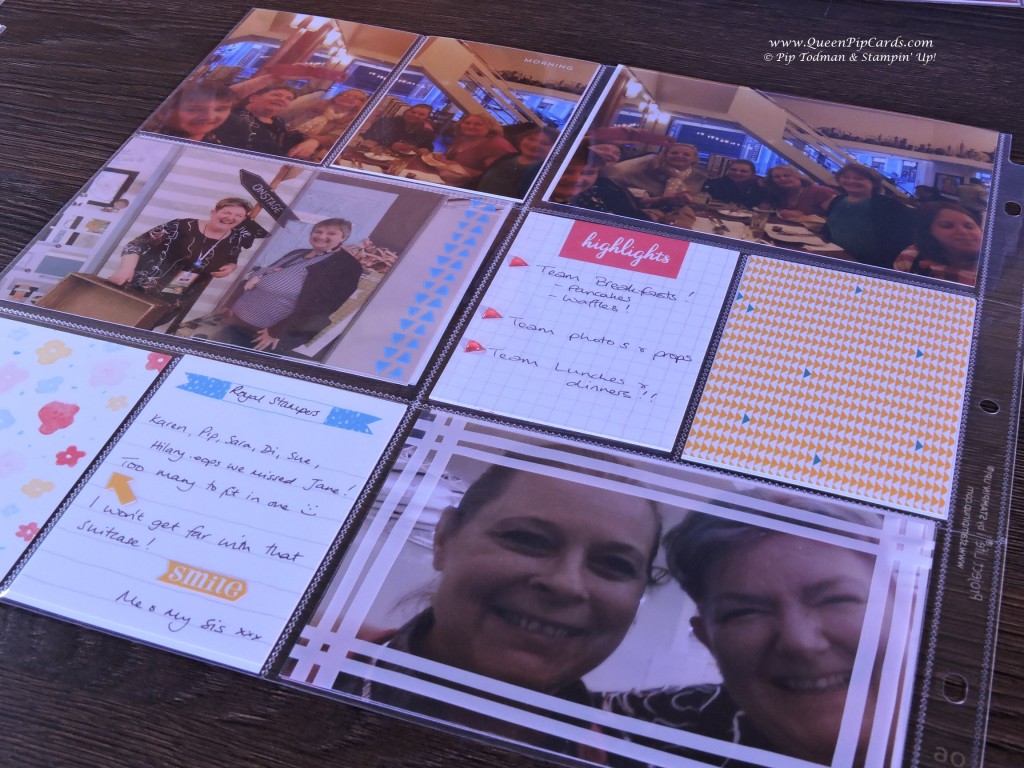 So if you fancy a bit of Memories Made Easy – just check out the items below, start off with an album, some page protectors and a card kit – that's it, you're off and running. You can always add extras later, although if you want these kits & accessories to match, I'd buy them now before they retire or get sold out! If they're already sold out – I'm sorry, but have a look at the others available online at My Shop HERE. Don't forget that giveaway code… XKECDGV9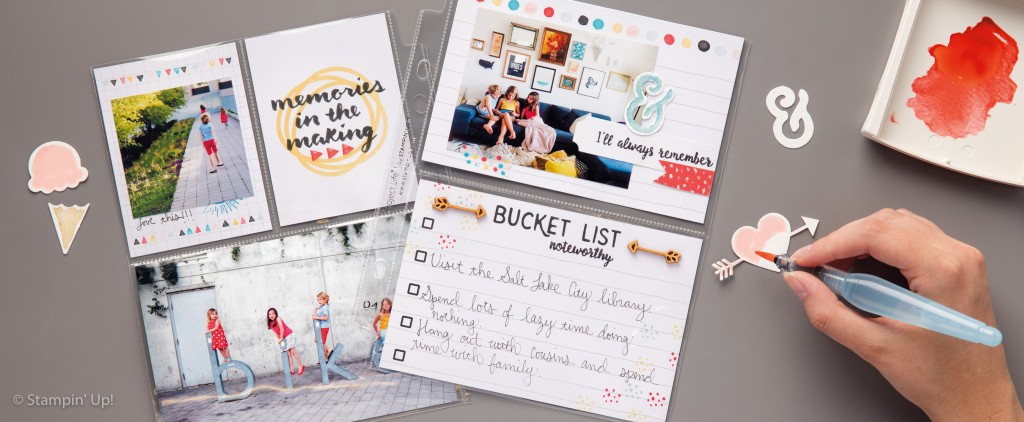 I'll be back next Sunday, in the meantime, happy memory making! Hugs, Pip x
#onstage2015 #onstage2016 #memoriesmadeeasy #queenpipcards #stampinup