This month I've been working a fair bit with NCT Woking, I was at their fabulous Summer Fair at the start of August and last week I held a home party for one of the organisers chatting about how to make a gorgeous baby album fast! In fact any album fast!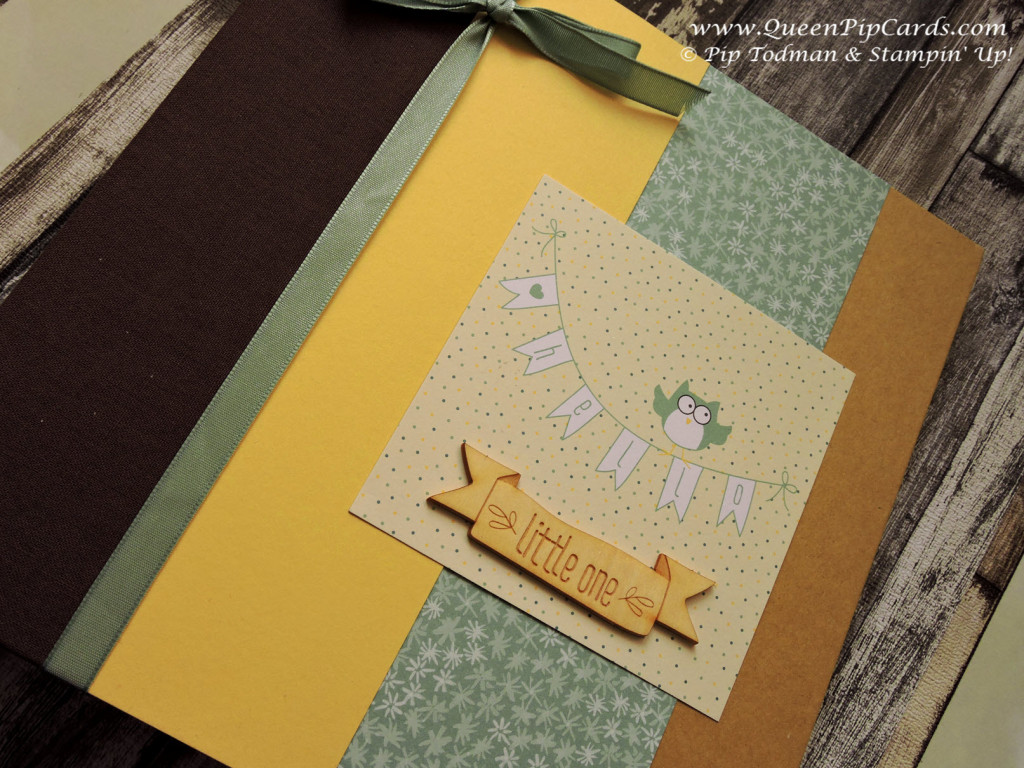 I was sharing the Project Life by Stampin' Up! memory keeping and photo organising system to quickly and easily get those photos out of the phone, camera, cloud, pc etc and into a gorgeous baby album that would make a great gift, but also works to make sure you keep those photos safe. To decorate the front cover I cut a piece of Daffodil Delight 8″ x 3″ and a piece from the Blooms & Bliss Designer Series Paper Pack 8″ x 6″ and layered them onto the front cover, I then wrapped a piece of Mint Macaron ribbon around the front cover & tied it on the front. I stuck down one of the 3″ x 3″ cards from the kit and used the wooden element from the Accessory Pack to finish.
(Sorry for the blurring folks on these images, but the mum in question doesn't want her baby photos out there – which I'm totally cool with – she happy with blurring though, so I can still share the layout and photo ideas).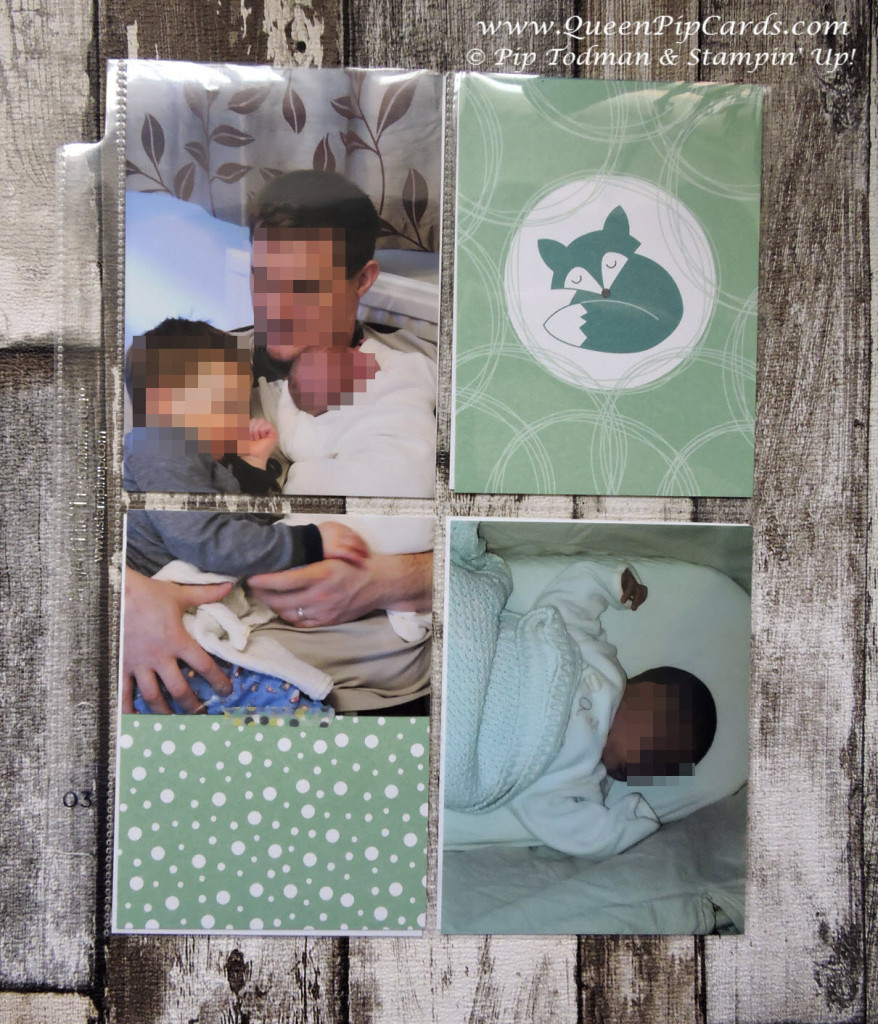 This album was great fun to do, it used the Baby Boy Card Collection and Accessory Pack and the 6 x 8″ Espresso Album.
Buy your album now – click this link to see all Project Life items available in my store.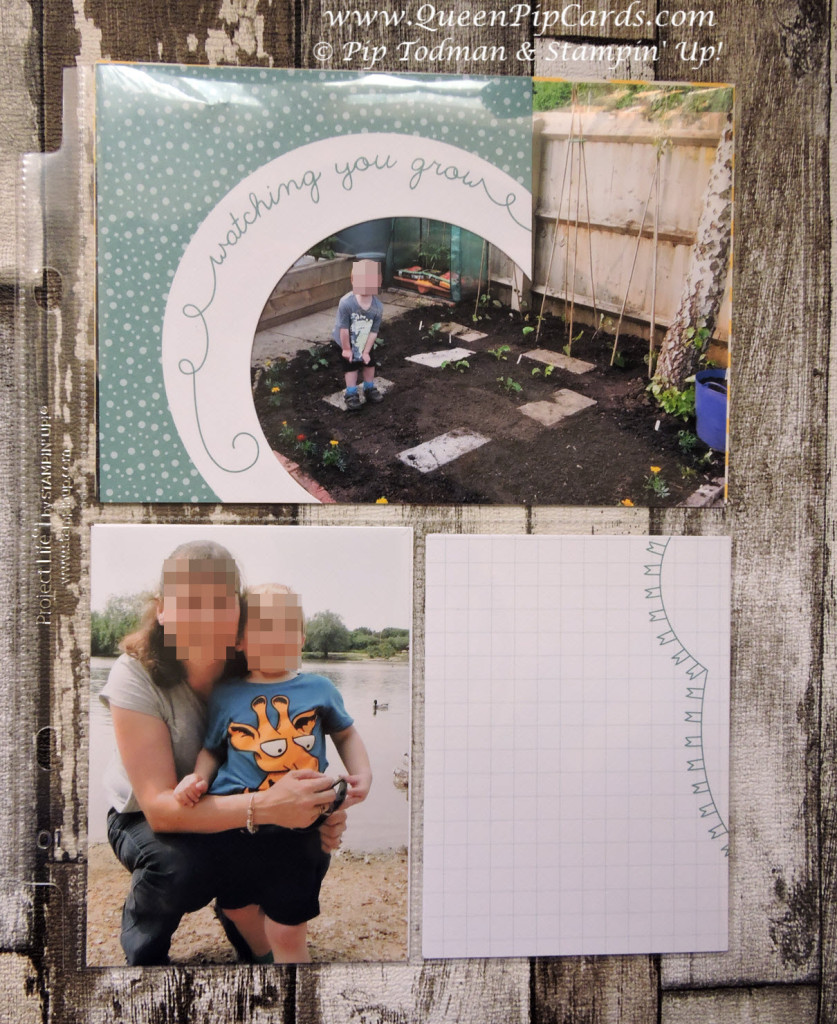 Print out those photos, get some page protectors, and pop your photos and matching cards into the pockets. It's that simple! Don't worry if your photos are portrait & the pockets are landscape – chop the photo so they fit. You don't need all that extra image of the room, floor, sky, toys etc – you really just need your gorgeous baby!
How to Make Photos Fit in your Gorgeous Baby Album
These next two pages show you that you don't have to just use the right size photos to fit. Don't be scared to crop down or chop up your photos – the gaps between the pockets are small, and really don't show up when your brain looks at the layouts – it sees the whole image and ignores the rest. Be brave, they're only 3-5p to reprint if you really, really make a mistake!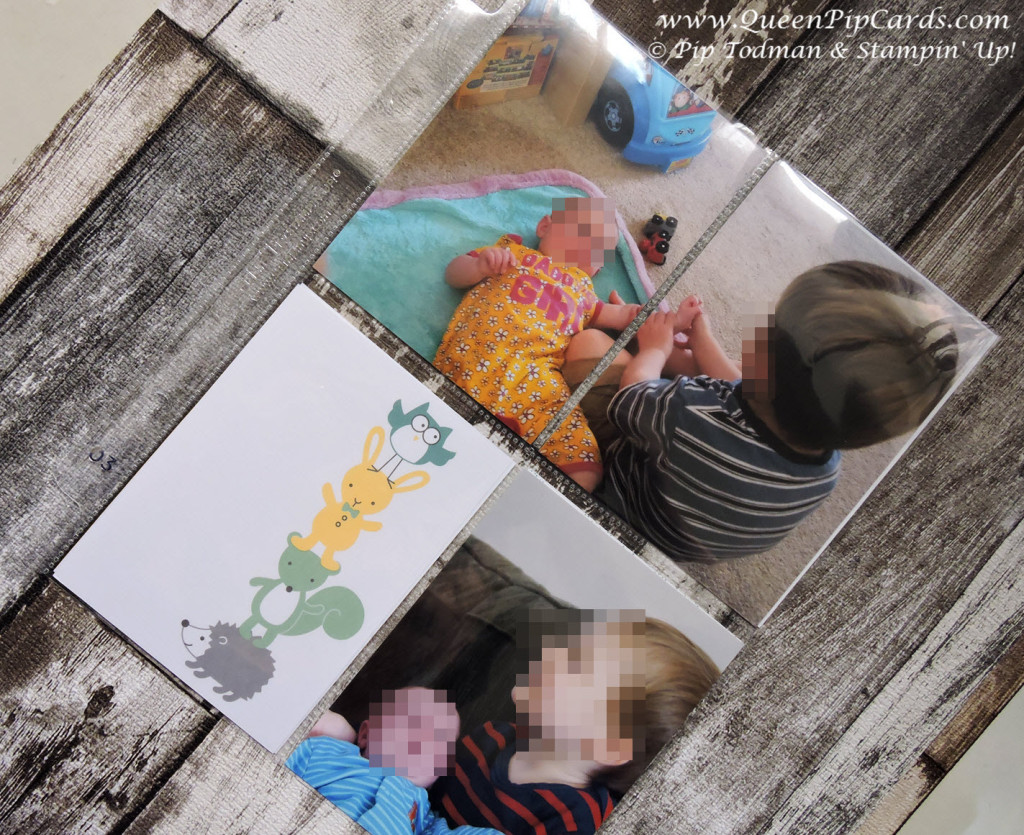 Baby sister arrived – but the yellows and mints in the kit work brilliantly for either a boy or a girl I think!
In this page I've cut a 6″ x 4″ photo into 4 so that it can fit on the page – you can still see the impact of the whole image, and you can surround it by coordinating cards, I used Washi to stick the photos down, but you can also use our glues too – soooo cute!
Buy your products now by clicking this link or any of the images below. These were made for the 6 x 8″ album, but you could easily make it for a larger size if you preferred, I just think these are easier for a first time scrapbooker to use.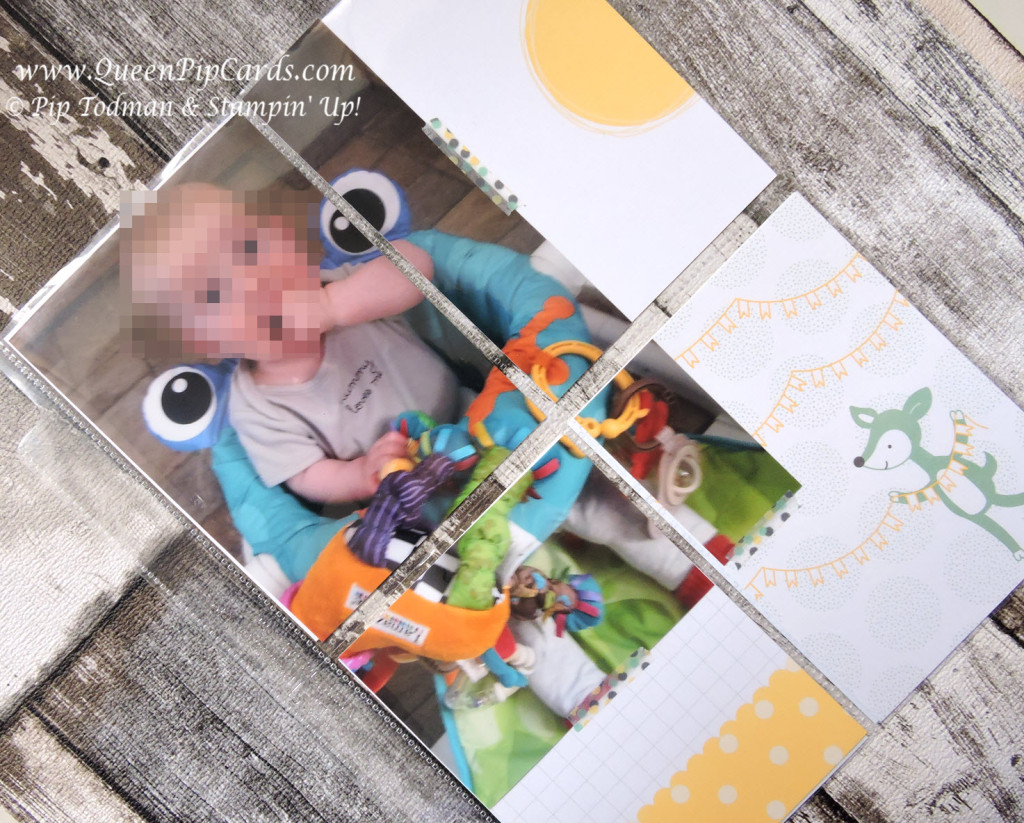 If you'd like to hear more about scrapbooking or memory keeping, then subscribe to my Crafty news and you'll get cards, scrapbook layouts and Project Life hints and tips every month, straight to your inbox! Just complete your name and email below.
Until next time, happy scrapping! Hugs, Pip x