Welcome to Rocking OnStage 2018 with the Alaska Achievers Blog Hop post!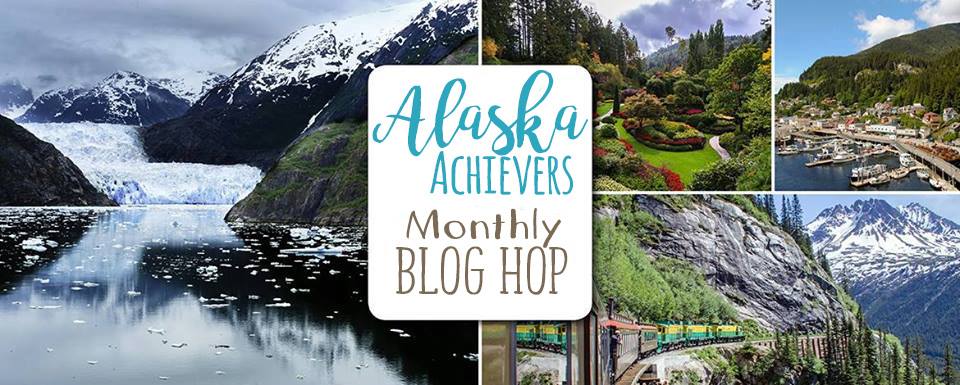 We are a group of Stampin' Up! ® demonstrators who have earned the Alaska Incentive Trip, one of less than 500 worldwide who have done so.
We are proud to bring you monthly inspiration with our love of Stampin' Up! products. My name is Pip Todman from Ash Vale on the Surrey / Hampshire border in the UK. If you are a regular  here, welcome! If you're new to me or to hopping Hello and don't worry it's really easy, you just use the links below to hop around all of us. This month we're talking all about how we were Rocking OnStage 2018 a week or so ago all around the world! It was so much fun spending time with my team the Royal Stampers who are always rocking it!!!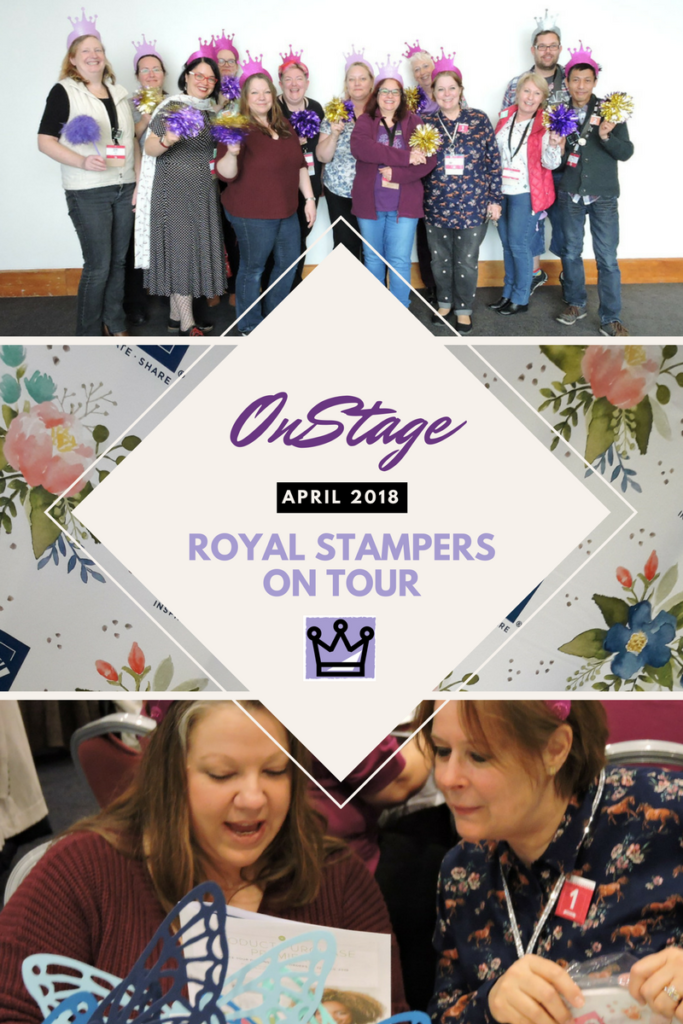 Rocking OnStage 2018
It was an 80's Themed evening for the CentreStage event. This event is for Leaders with the title Silver Elite or higher. I LOVED seeing how my fellow leaders and the Corporate team got into the swing of things.  The best outfit of the night had to go to my friend Kim Fee with her Del Boy impression. Getting back into the 80's for this evening's festivities was so much fun. There was of course a leadership element to the evening too, we were the first to hear about the new colour revamp and get our hands on the new catalogues. As leaders we are given extra gifts from Stampin' Up! as a thank you for the work we put in with our teams and our businesses. Is it really work when it's fun?!?! However, it is a real benefit to becoming a Silver Elite, on top of the normal financial rewards!  Some day soon I hope to take one of my own team to CentreStage and see them recognised too!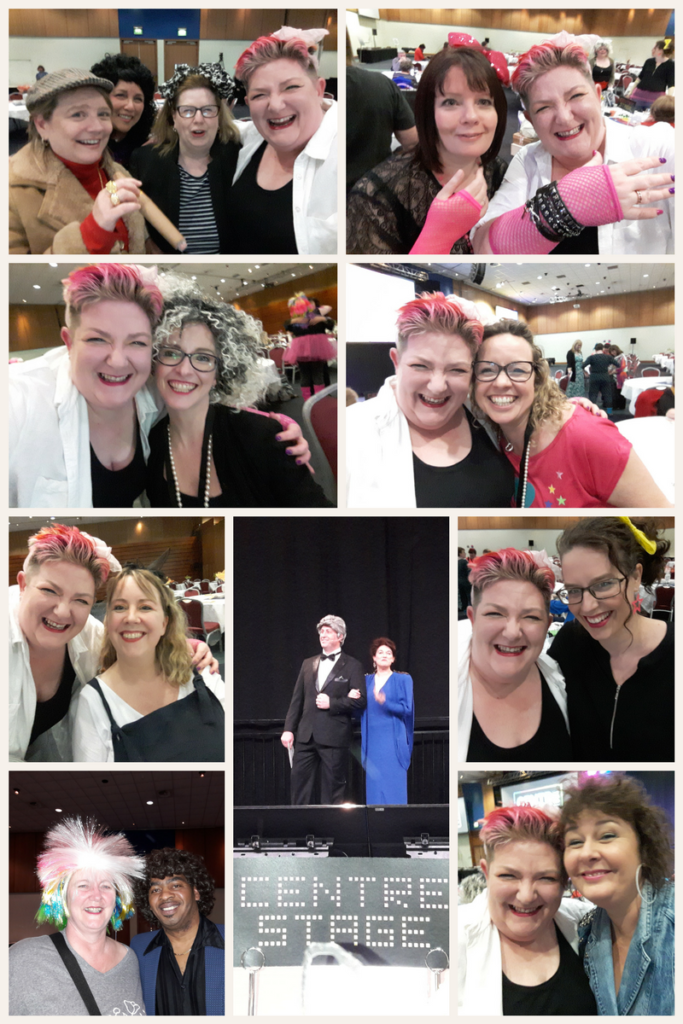 Stampin' Up! Family
It's much like a big bi-annual party when we get together in numbers as a Stampin' Up! family! There are hugs and laughter, oohs and aahhs over new products and displays. Some fabulous design work from fellow demonstrators and great Corporate presentations too.  Meeting just twice a year in some cases, other than social media, this is the only time we get together – so selfies are the order of the day!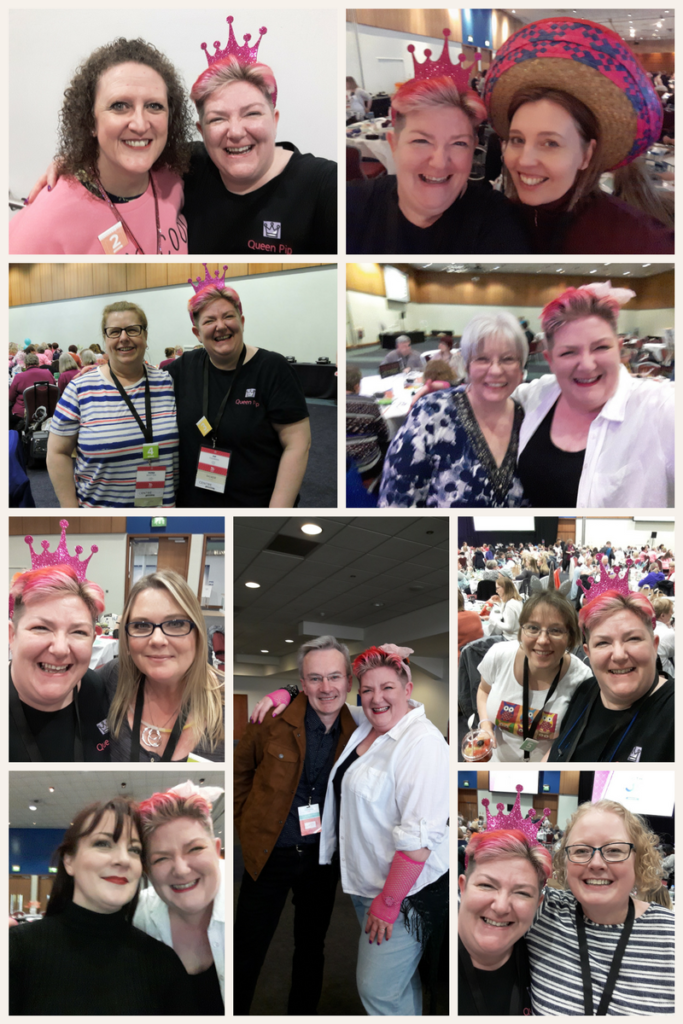 Plus some reward and recognition for jobs well done as well. This year I was honoured to walk the stage with 2 friends to celebrate our 100,000 career sales! Oh yes we were certainly rocking OnStage 2018!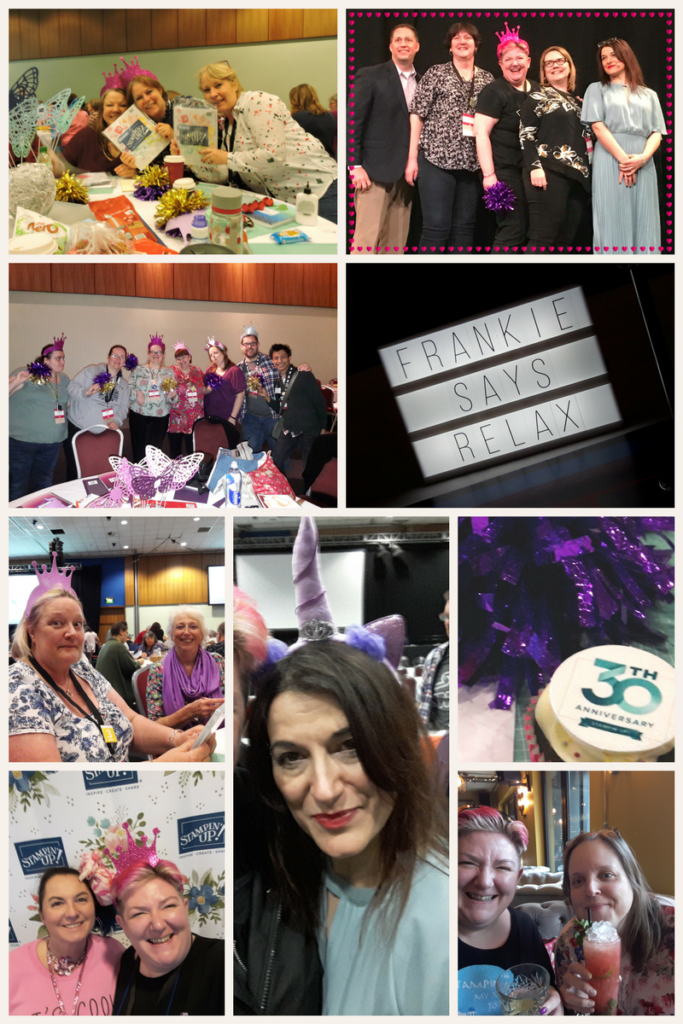 Rocking OnStage 2018 with new catalogues, photo opportunities, cup cakes and more! Plus the social evenings out with team and friends. What more could a girl ask for from her job with stamps, ink and paper? Well, really just for you to join me too at the next one! Check out how to join my team below and you too could be part of the fun!
Now why not see how they were rocking OnStage 2018 around the world, just click the links to hop over to all the other Alaska Achievers Blog Hops too!
Crafty hugs, Pip x
#QueenPipCards #StampinUp #papercraft #InspiringYourCreativity
Click HERE to Join Stampin' Up! for just £99. Choose £130 worth of product and don't pay shipping! Plus 20% off until at least Sept 2018! WOW what an offer. Join my fabulous team the Royal Stampers today or Click here to read about us!
Use my Monthly Host Code FZ3MWYQR for all orders under £150 in the Host Reward box on your Basket screen online. I will send you a special thank you gift from me. Ordering over £150? Keep the rewards for yourself & still get my gift! Click here to read more .
Fill in the Subscribe form below to keep up to date with all the news and get exclusive projects from Queen Pip Cards