By the Shore 50th Birthday Card
Happy Sunday everyone. Today's post is something different. I want to show off a bit with my By the Shore 50th birthday card. Today is my sister in law's 50th birthday and she's come to expect something special as I make cards for a living! Dolphins are a big thing for my sister in law! She's loved them all her life, been swimming with them, has ornaments, pictures – you get the idea!
So she insisted that her "special" birthday card needed to include Dolphins! Nothing like being told by the recipient what she wants! Stampin' Up! doesn't have a Dolphin stamp (yet!) which gave me a bit of a worry. My inspiration was By the Shore designer series paper! Which led to my By the Shore 50th Birthday Card which I think turned out really well (even if I say so myself!).
Special Card for a Special Lady
I love my box frames and it gives a wow factor don't you think? Swirly Scribbles Thinlits Dies make fabulous waves in Gold Glimmer paper! So what do you do if you don't have a dolphin stamp? I didn't want to buy one that wasn't Stampin' Up! I had to make a tough decision. Yup I went Peel Off's – I know, something I've not done in years because they are just not my thing anymore. But she wanted dolphins so I had to do something! You can see the Window Sheet I used to ensure I got a good curve to the waves!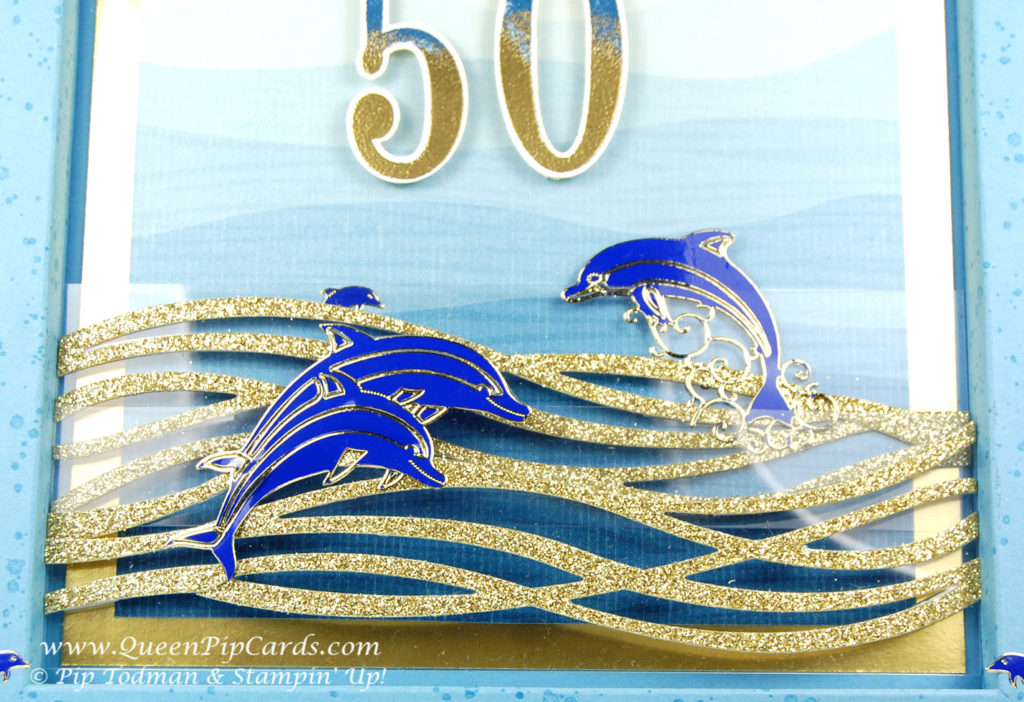 I believe this By the Shore 50th Birthday Card turned out better than I could ever have hoped. She better like it, because I am so chuffed with it I'll be really disappointed if she doesn't. My hubby approves, so that's a good start! Of course I had to make a box to put it in too!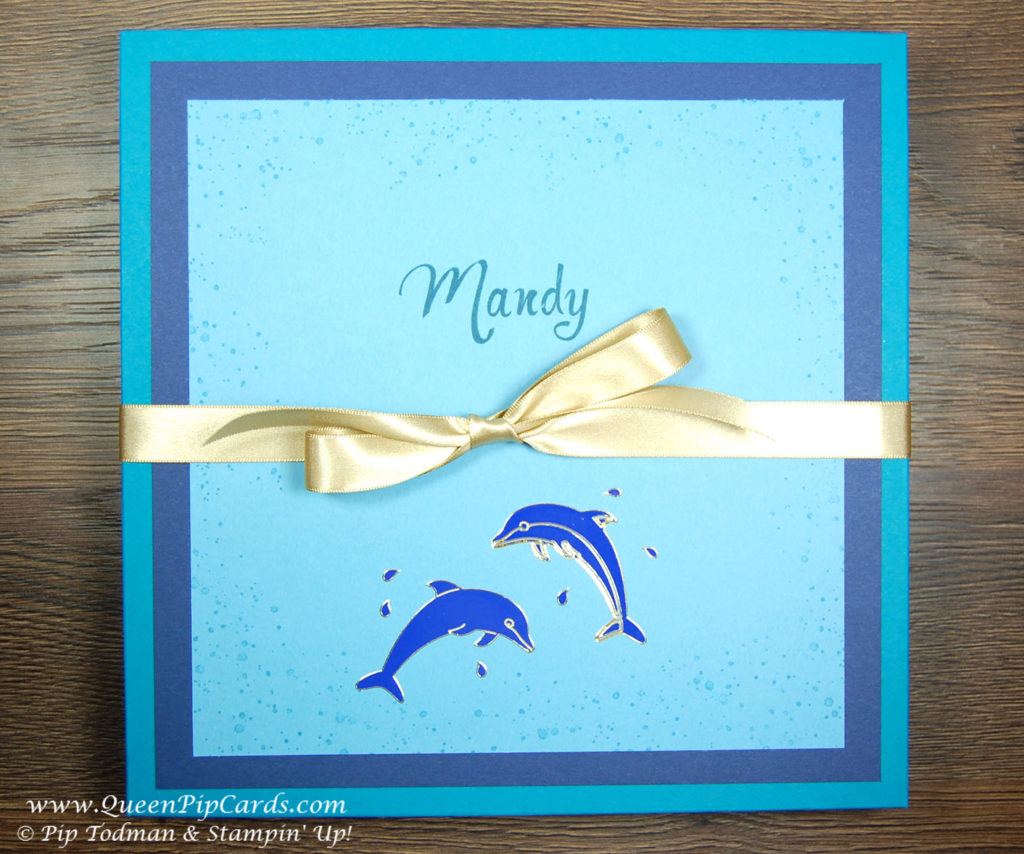 It's not something I'd make every week, but I think it shows that with a little imagination you can do something really special if you think a little outside the box!
Happy crafting, hugs, Pip x
p.s. You can get a special FREE gift as a thank you from me if you order online this December. Use the Giveaway Code U2RMKNRB in the Host Rewards box on the basket page and I'll put 5 hand made cards and a pack of embellishments from the upcoming Spring / Summer catalogue in the post for you in early January.