That's the question I asked my ladies at our technique class on Saturday. Are you feeling bendy today ladies? No came the reply! Good job I was talking about paper and card and not a session of yoga! Instead I was talking about my Curved Card idea!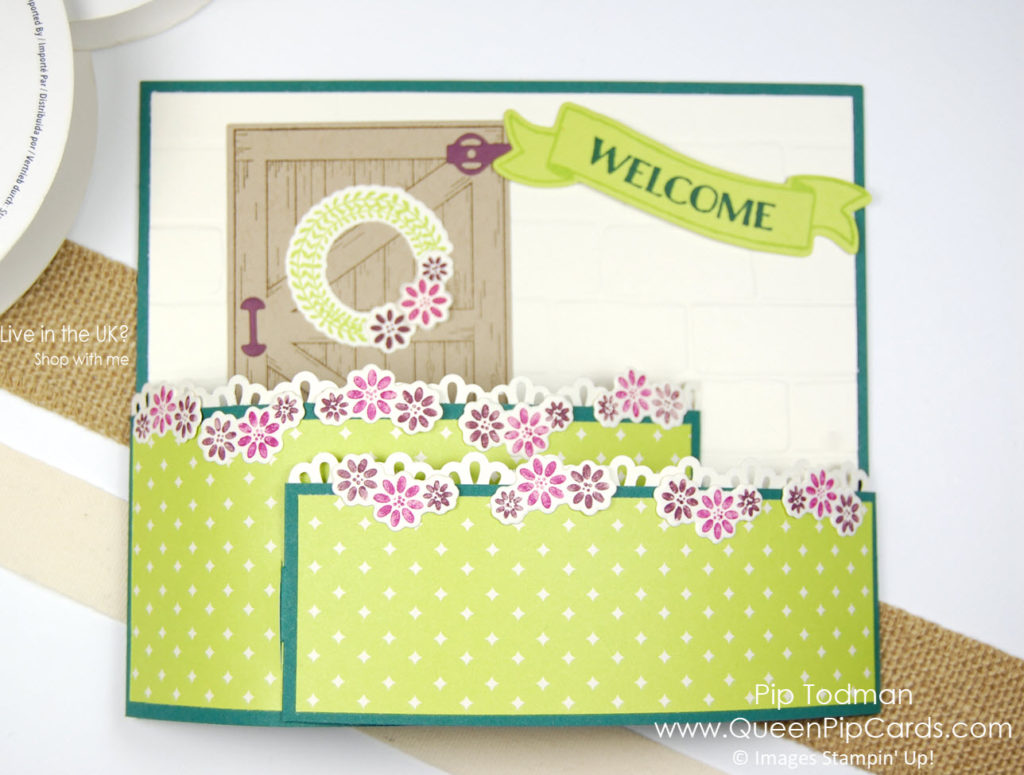 As always I over achieved on the project front, but I always do that. Why? In case some in the class are faster than others. I like to ensure everyone gets the techniques done or understand them enough to finish at home. We never rush and there is no stress! People move at their own pace. This is very important as it ensures there is no stress in the classroom due to time pressures. There is nothing worse than rushing a crafty project.
Curved Card Idea
My technique classes cover a wide range of topics, and this month we revisited moving cards. All of the cards had an element of movement or pop. In this case the way the card was curved to show off the decoration.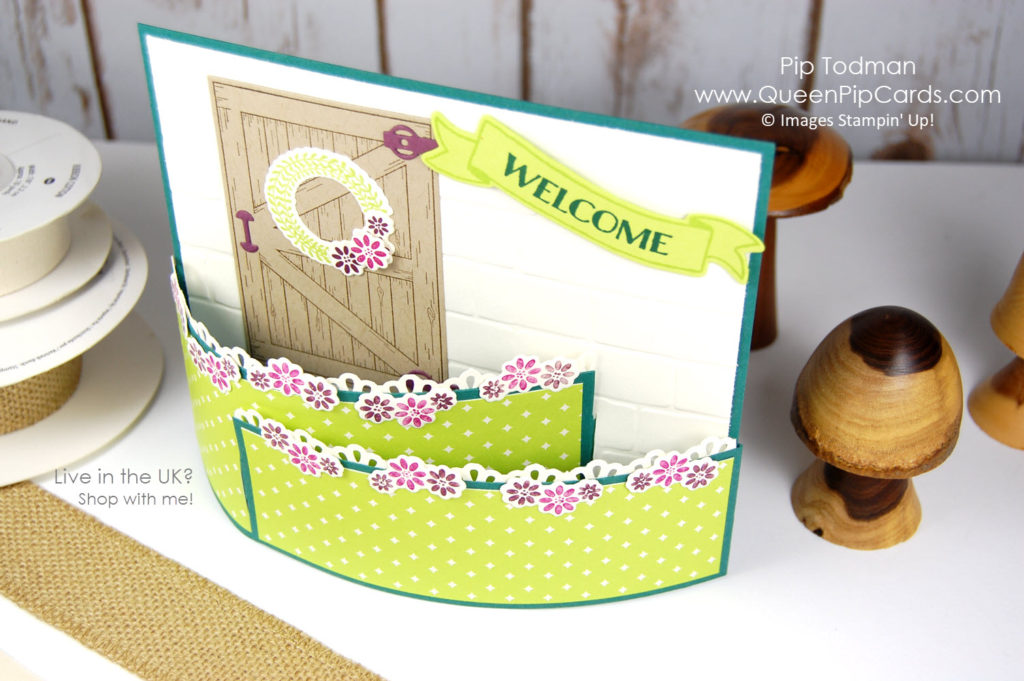 It uses the Barn Door stamps and Sliding Door Framelits in a way that involves no sliding! I love the flowers and the wreath. So pretty and so spring like, not at all Christmasy! I decided to show off the versitility of this bundle and how it could be used in a different way.
I had hubby take this photo of my card so you can see how it looks "inside" too! Hopefully that explains how this card is made. It really is just some measuring and cutting a few slits for tabs to slot into!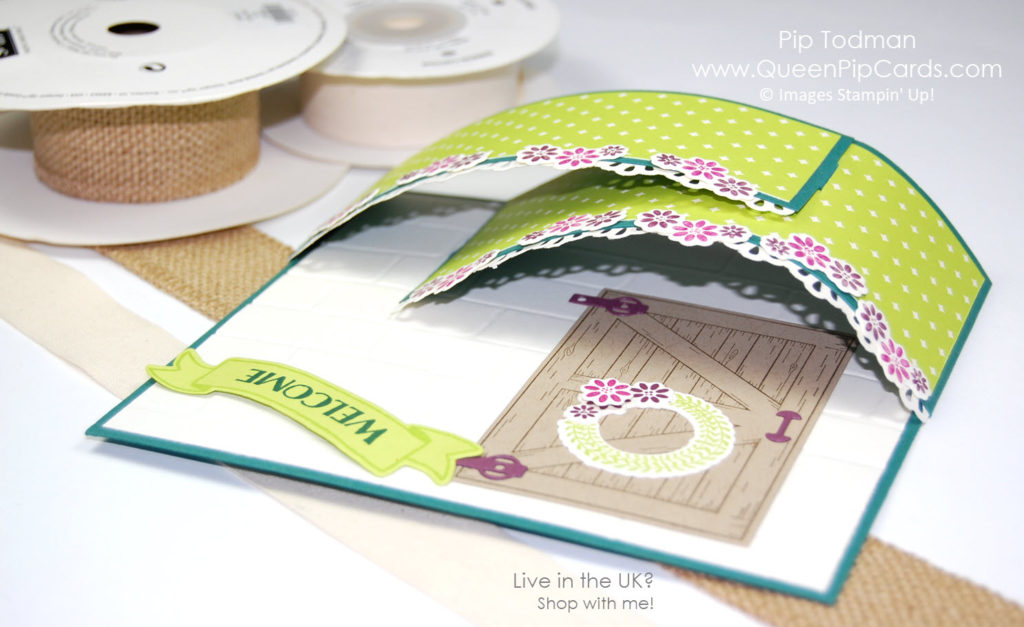 I have so many ideas for this bundle (you may have seen my blog post yesterday morning – if not click here). I have no doubt I'll be sharing more before long! In the meantime, I hope you like my curved card idea. You don't have to feel bendy to make it (thankfully), but it will bring a curved smile to anyone who receives it. Check out the products you need below & click the image to go to my online store or click the link.
Crafty hugs, Pip x
#QueenPipCards #StampinUp #papercraft #InspiringYourCreativity
Join during Sale-a-bration and get the best offer going! Choose £130 plus TWO additional Stamp Sets (of any value) and pay just £99 with NO shipping charges. THEN get 20% off your future shopping until July 2018! WOW isn't that amazing? No catches, just a great opportunity to get all your favourites at 20% off and join Stampin' Up! and my team the Royal Stampers!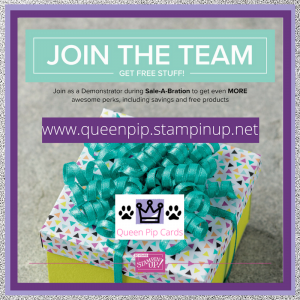 Click HERE to Join my fabulous team the Royal Stampers today or Click here to read about us!
Use my Monthly Giveaway Code for all orders under £150 in the Host Reward box on your Basket screen online. I will send you a special thank you gift from me. Ordering over £150? Keep the rewards for yourself & still get my gift! Click here to read more .
Fill in the Subscribe form below to keep up to date with all the news and get exclusive projects from Queen Pip Cards