I know, you're like, what is this woman thinking with all these weird blog post titles! It does actually make sense! I do count my blessings with the Acorns. You see the Acorns is the name of my friend, Fiona Whitten's, team. I have a wonderful team of my own, the Royal Stampers, but I feel like I've been adopted by the Acorns too.
I Count My Blessings With The Acorns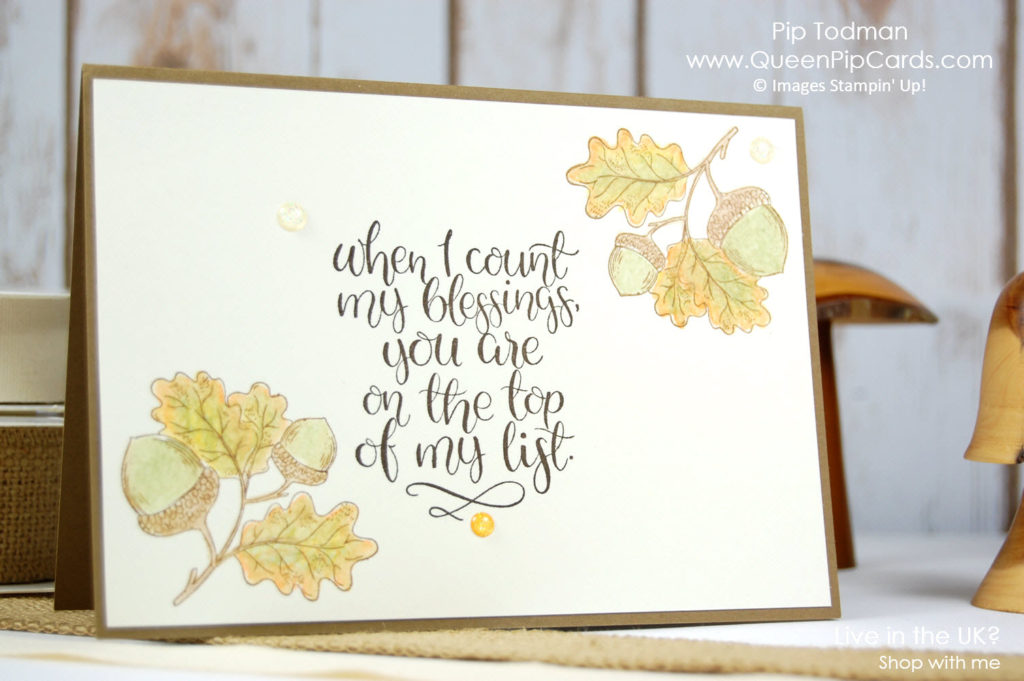 Every event, I'm showered with gifts, extra swaps and little tokens of their appreciation. Fiona and I run team training together and her team ALWAYS thank me with a little something. I also got more pressies at OnStage last week too, I'm so very grateful to have these extra teamies in my life. So when the Count My Blessings stamp showed up the first thing I thought of was Fiona and her team. This oak sprig of leaves & acorns is a beautiful accent stamp, but you can use it to really focus in on the sentiment & draw the eye to it.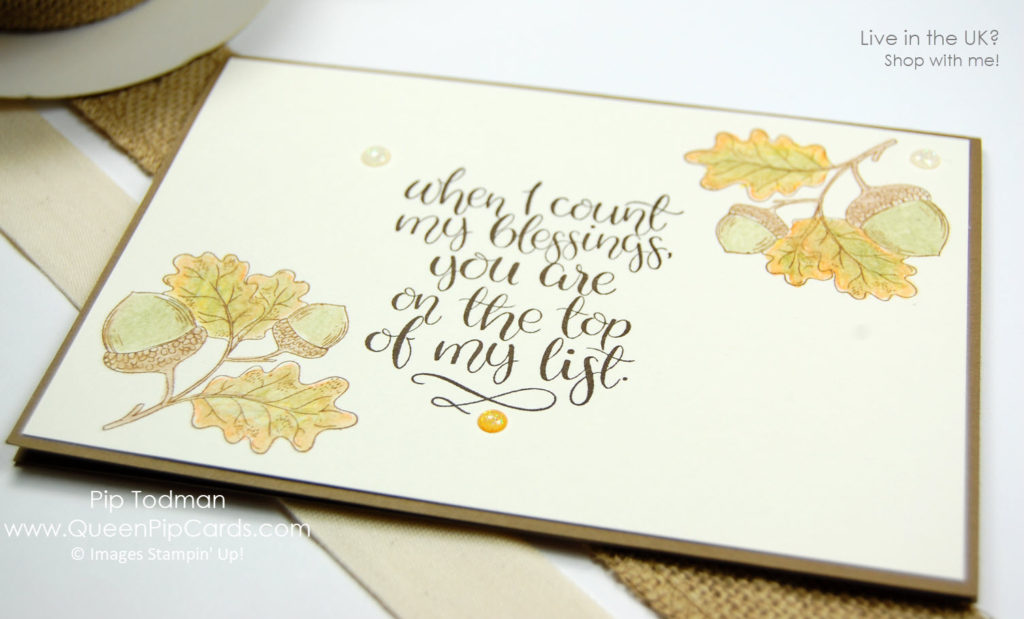 Using opposite corners in your design pulls the eye to the central element. It's all to do with composition. My mum taught me a lot, since she was an art teacher, and Shaun has taught me more since he started doing a lot more work with his camera. Perspective and composition are 2 critical elements when both photographing a subject and creating a masterpiece! Hahah not that this card is a masterpiece, but I like it a lot!
Colouring Your Acorns
Stamp your acorns in Soft Suede ink, then use a mix of Watercolour Pencil colours ensuring you don't get the nibs wet. I used Daffodil Delight, Old Olive, Early Espresso, and a touch of Pumpkin Pie. Use your Blender Pen to smooth the colours together. Don't over rub as you will pill the paper and it will go gritty.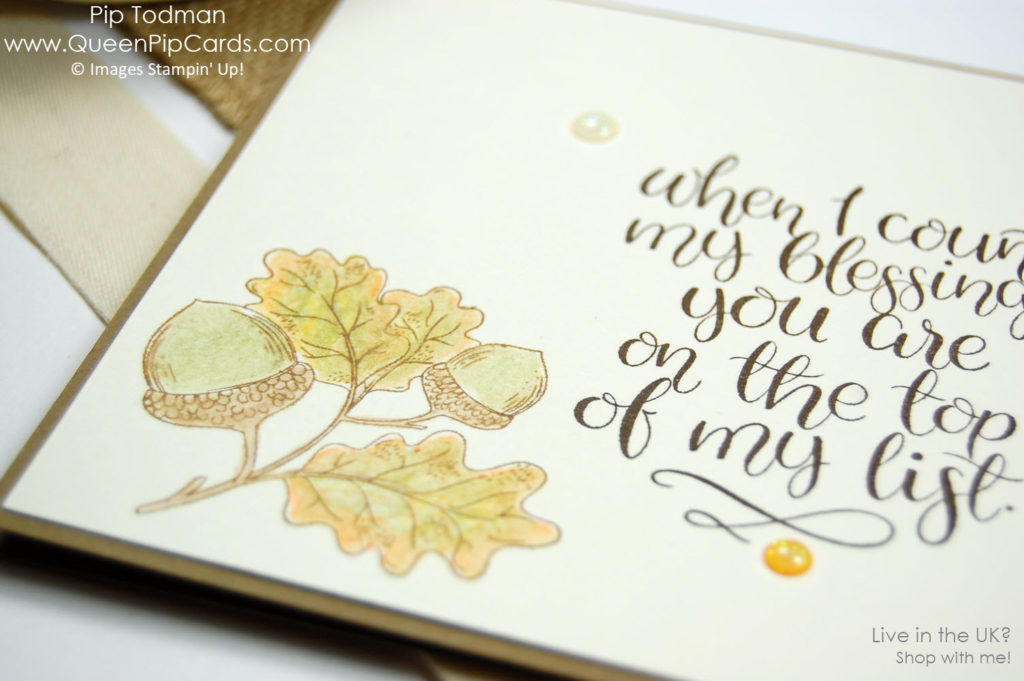 Simply stamp your sentiment in Early Espresso and add a few of those delightful Glitter Enamel Dots! Voila! A beautiful card to remind me of some beautiful ladies! I really do Count My Blessings with the Acorns and of course their beautiful leader, Fiona!
Crafty hugs, Pip x
#QueenPipCards #StampinUp #papercraft #InspiringYourCreativity
– Use my Monthly Giveaway Code for all orders under £150 in the Host Reward box on your Basket screen online. I will send you a special thank you from me and a share of the rewards next month. Ordering over £150? Keep the rewards for yourself! Click here to read more .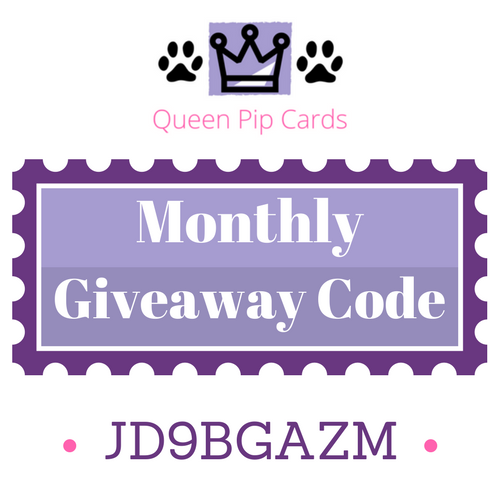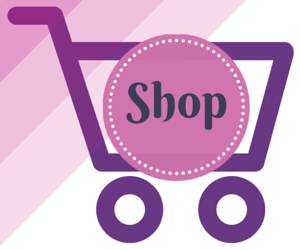 – Click HERE to Join my fabulous team the Royal Stampers today! Just £99 for £130 worth of products! Click here to Join now! or Click here to read about us!
– Click HERE to become a Crafty Corner Member on Facebook!
– Fill in the Subscribe form below to keep up to date with all the news and get exclusive projects from Queen Pip Cards