Woo hoo we just had a blast at OnStage 2017 and today I'm sharing my recap of the highlights. Warning you may need to sit down and have a cuppa! Oh and you might want to look away before the end, unless you like sneak peeks?!?!?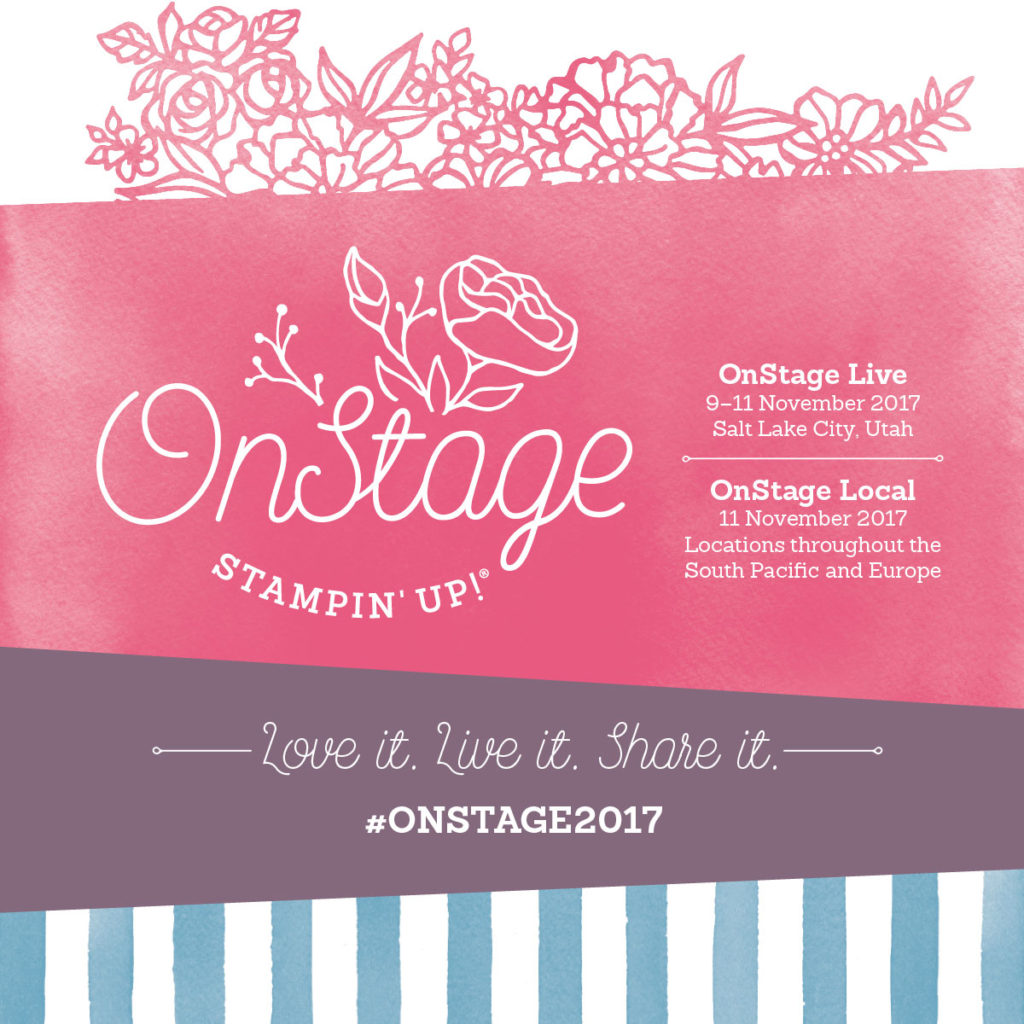 As a Silver Elites I am invited to attend CentreStage on the Friday night before OnStage 2017 starts. CentreStage is about being spoilt and thanked for what we do for our team and the company. There is some business training in there too which is great. Now I can take what I learned and bring it back to my team, the Royal Stampers. My biggest wish is to share this event with my teamies, I can't wait for them to achieve Silver Elite so we can go together.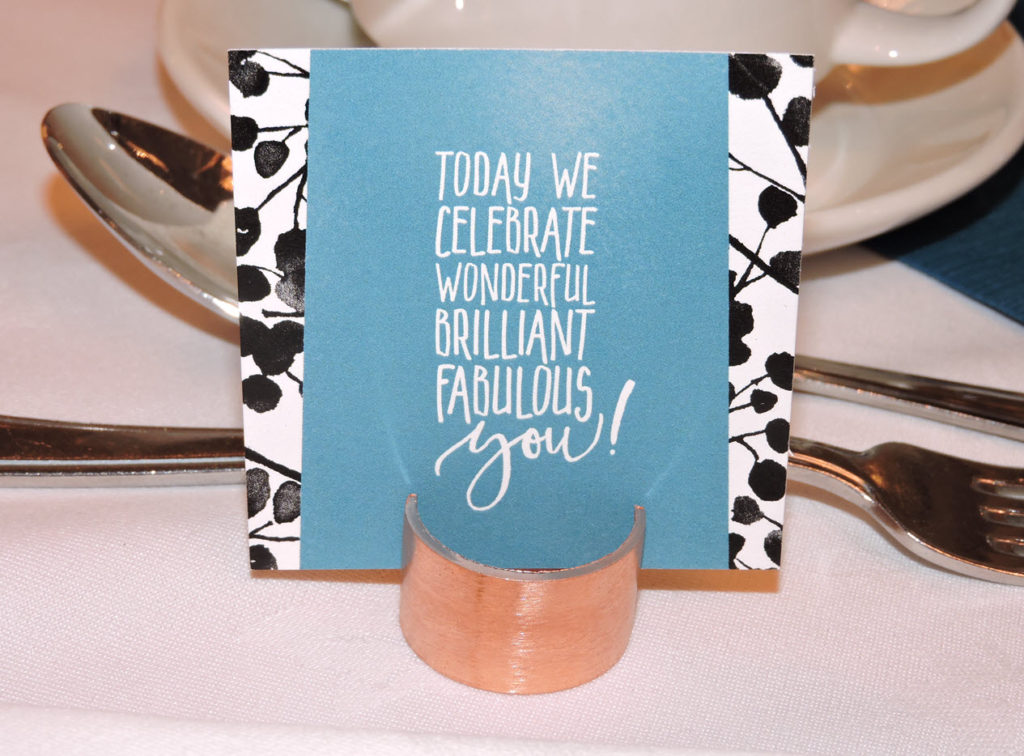 They really spoil us as Leaders. We got a new stamp set and an exclusive tee shirt too! The best part for me though is that I spend the evening with my peers and friends. This time I was soooo pleased to spend the evening with my upline, Diane Marlow (Crafty Ducks) who advanced in September, just in time to attend. What a brilliant way to celebrate!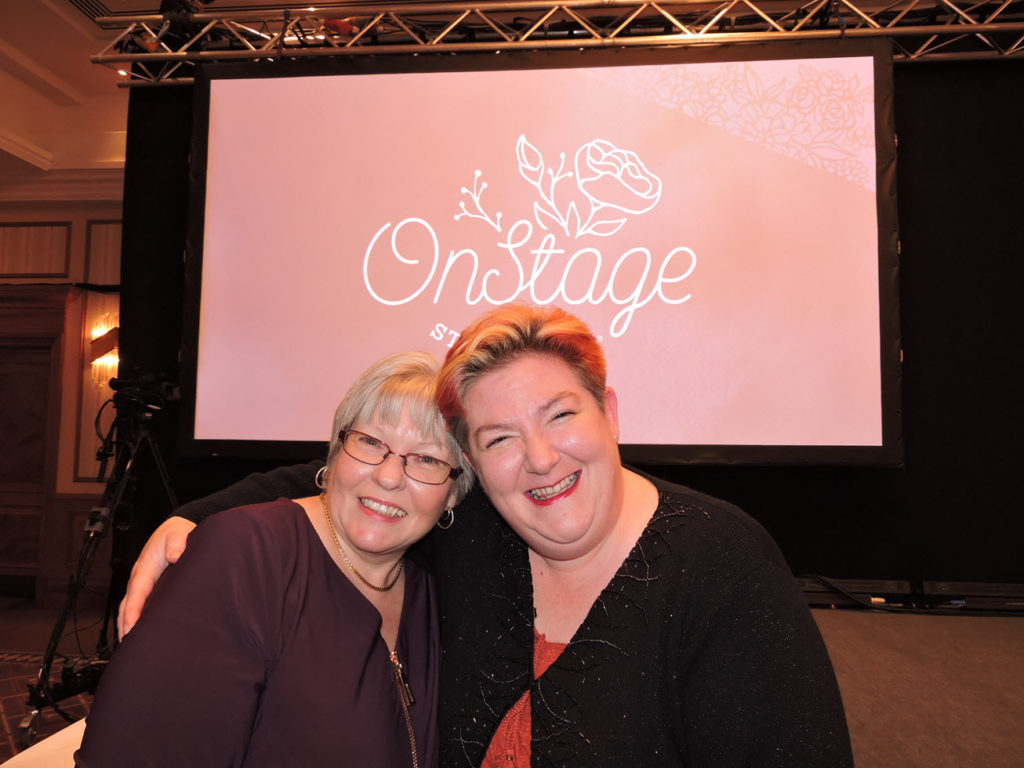 Saturday the fun begins!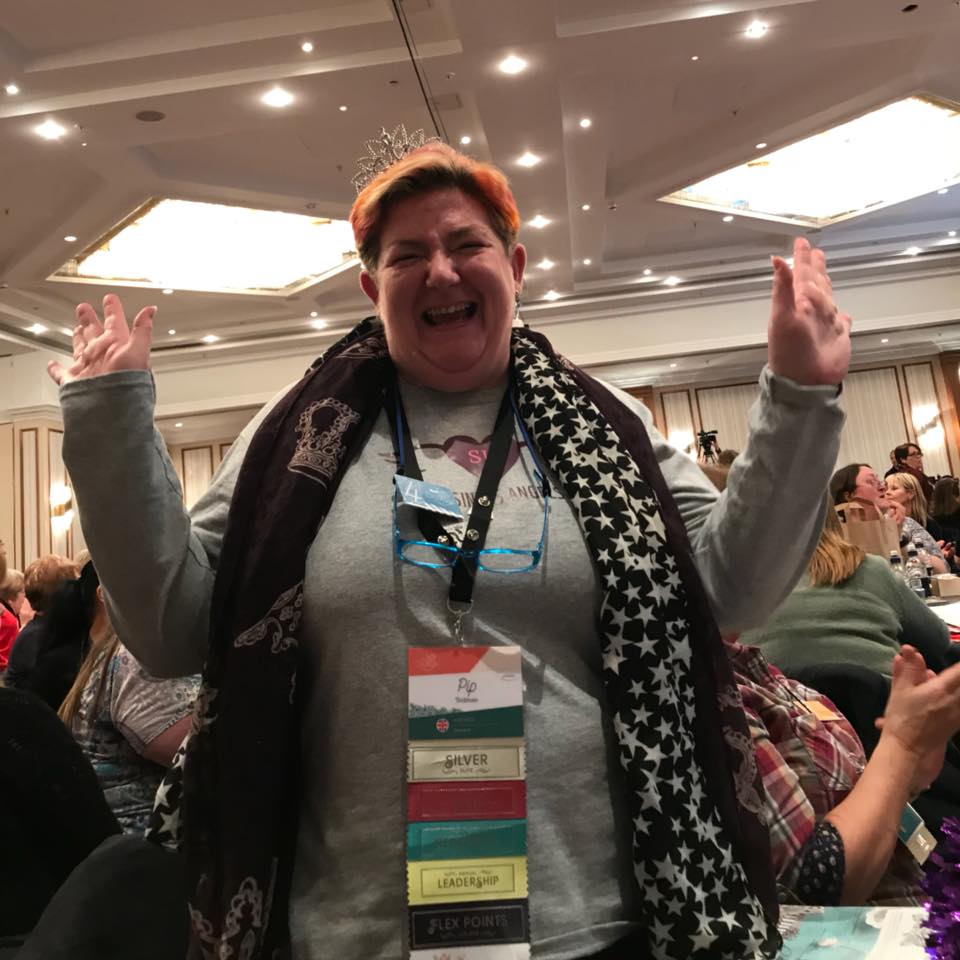 OnStage is an exciting events programme designed to bring together Stampin' Up! demonstrators from all over the world; it allows us to share the excitement surrounding catalogue launches, be recognised for our achievements, receive business training, and feel a part of the global Stampin' Up! community.  Boy do we feel a part of the family. We had THREE Corporate members with us this weekend. Chad, Andrea and Laura! It was so great to see them again. I also love seeing my fellow Stampin' Creative Blog Hop team!! Sara Sayers (Crafty Little Minx) had organised crowns for us all to wear, which was fabulous – since we're the Royal Stampers!! I didn't take mine off all day!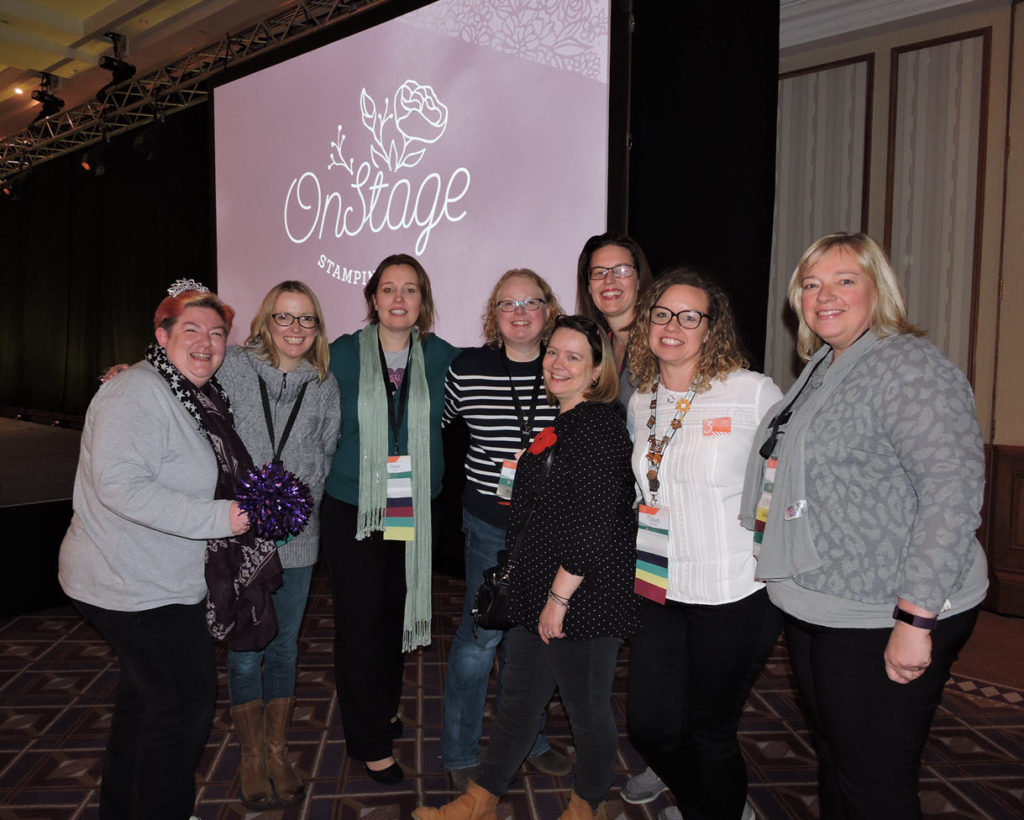 OnStage is also a little bit like attending a very big (and very fun!) party. I always meet new friends, old friends, swap, create Make & Takes, take home free products, and much, much more! Here are some of the beautiful cards and gifts I received from my friends! Thank you all xx I especially loved my Queen of Just About Everything bag from the gorgeous Rebecca Willmore and my Queen Pip bone folder from my fabulous friend Louise Sims.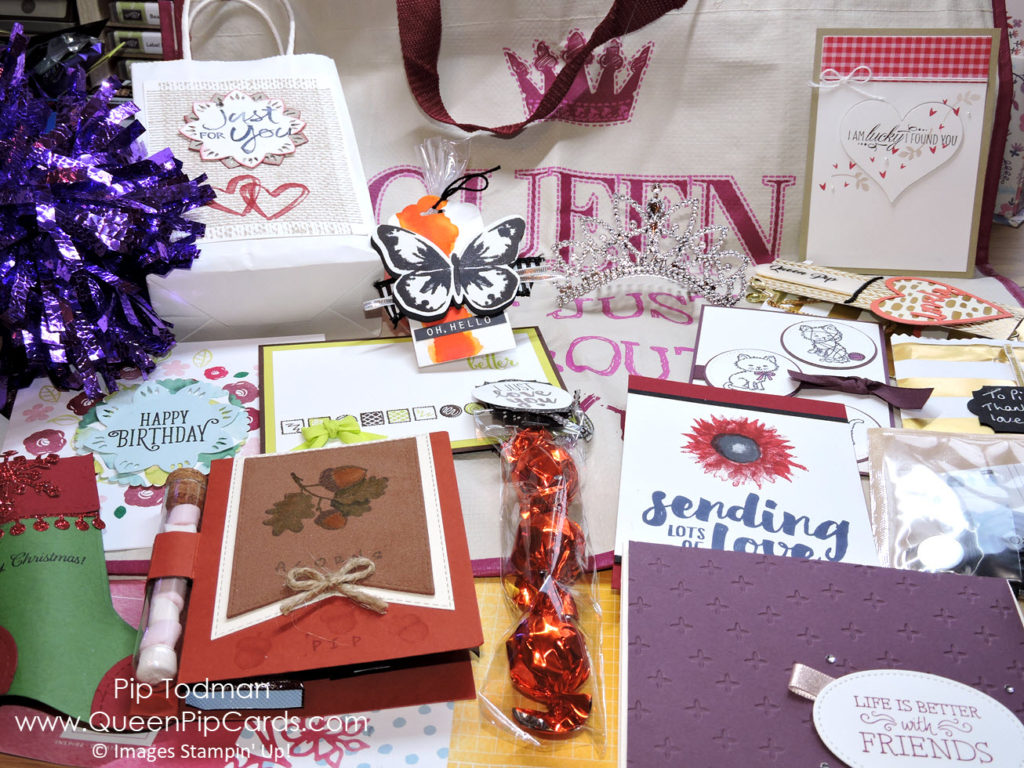 Recognition at OnStage 2017
I was so delighted to be recognised for my achievements this past year. Although I achieved my 100k CSV sales too late for OnStage 2017, I know I'll walk the stage for that next time.
This time encompassed a truly amazing year, that I doubt I'll repeat for a while! I was honoured to earn the Level 2 (top) achievement for all three categories; Leadership, Recruiting and also Sales. I also walked the stage for earning the Alaska Incentive Trip (my THIRD trip!) What a delight to walk the stage with my friends and fellow demonstrators; Fiona Whitten, Louise Sims, Mikaela Titheridge and of course my fabulous up, upline Natalie O'Shea. We have supported each other this past 12 months, cheering each other on to achieve this trip. On top of all this I was recognised and spoilt by my amazing uplines – Diane and Natalie. Diane's team is the Crafty Ducks and Natalie heads up the Stampin' Stars team and between them I needed a huge bag to take home all my awards and presents for my achievements this year… look at all this!!!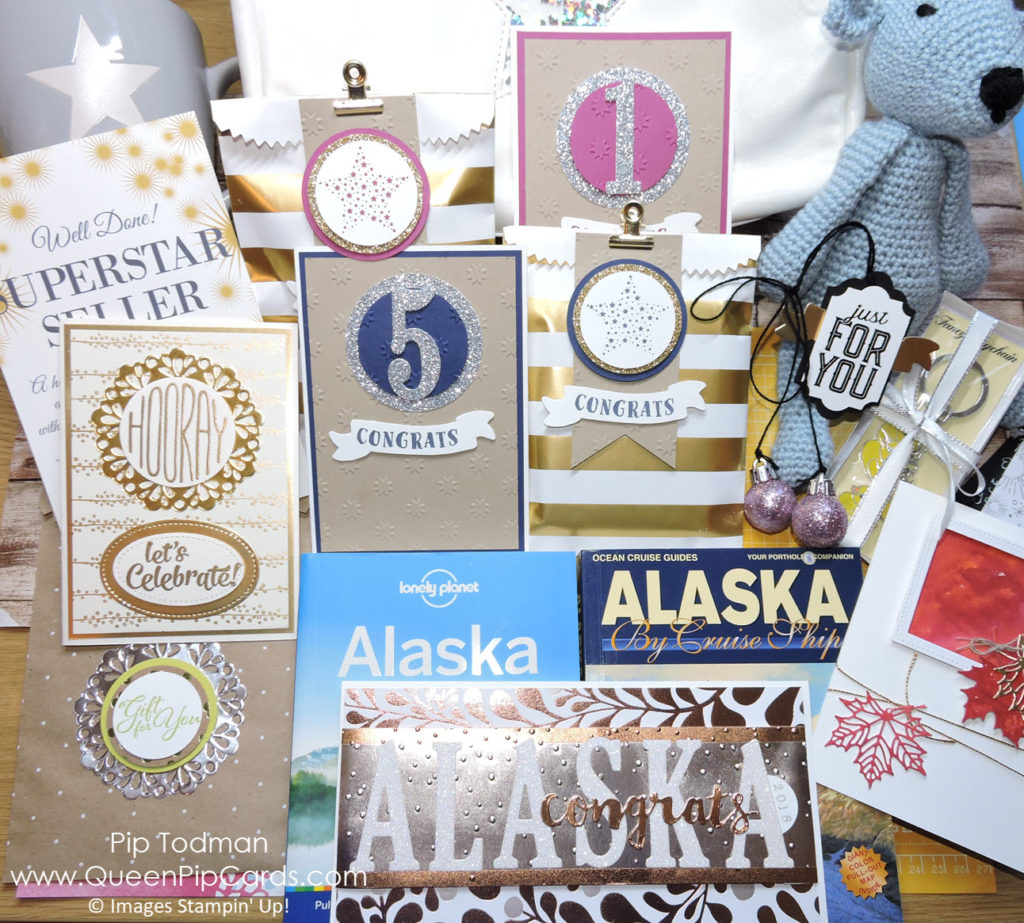 134 in the World!!!
Finally, I was ranked as 12th OVERALL in the UK and 134th OVERALL in the WORLD! I was shocked and stunned to hear this, but it really gives a huge thumbs up and well done to my team for their performance this past year. The rankings are based on 3 things: personal Sales (massive thank you to all my customers!!), recruiting & retaining team members and finally the advancements in title for me and my team.
UK 15 Top Performers – Pip Todman
Sales – 7th
Recruiting – 13th
Leadership – 6th (just missing out on being in the Top 5 and grabbing a beautiful suitcase!!)
This year I was fortunate to have some amazing demonstrators join my team and do incredibly well in their first 12 months, plus teamies who advanced in title this year due to their hard work and dedication over the previous years. We always include business training in our team meetings and I support my team in their own businesses as they grow. I'm so proud of all of them.
One double duo members of our Royal Stampers were also honoured to be part of the #OnStage2017 Local Design Team! Barry & Jay of Mitosu Crafts are extremely talented designers and they rocked it this year again (2nd time chosen!!!).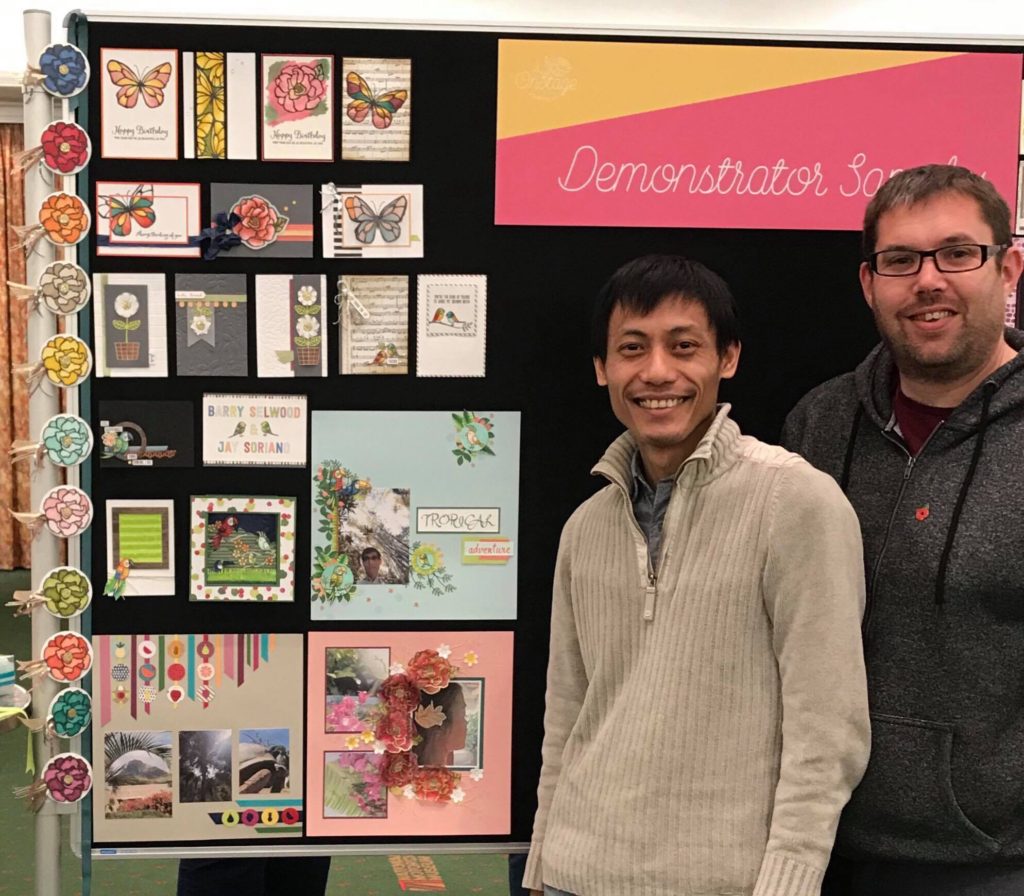 I'm humbled and honoured to be amongst some hugely talented and amazing demonstrators at home and worldwide. And I'm number 134 – wowzers, pick me up off the floor!
THANK YOU 
Stampin' Up! UK 10 Years!
Not only was it OnStage 2017 which is a global event, but here in the UK Stampin' Up! is also celebrating being here 10 years this month! So of course we had cake – lots and lots of cakes!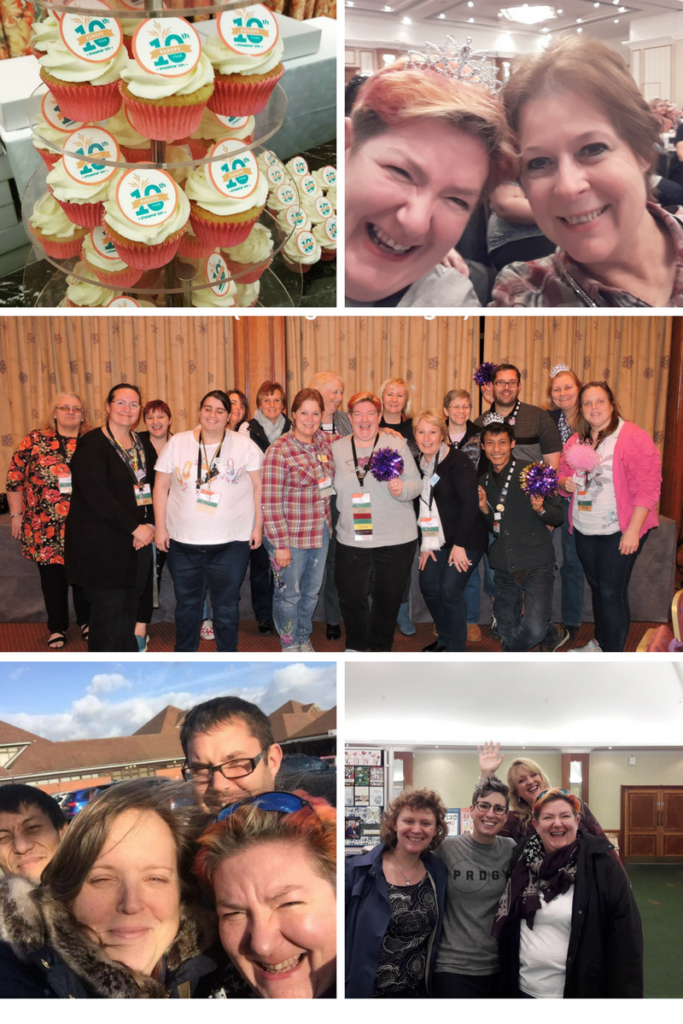 So what else did we get up to? Well I can't tell you much yet! We have our hands on the new Spring / Summer and Sale-a-bration catalogues and I can tell you, they've done it again. Some fabulous ideas ensuring a lot of fun for us in the months ahead. We certainly were happy!!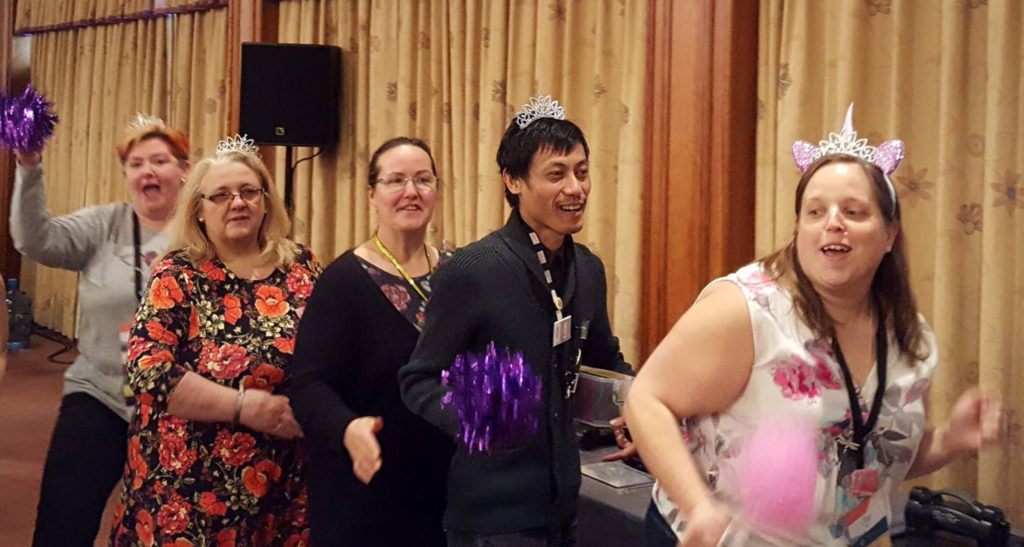 Running from 8.30 in the morning to 6 pm at night, means it's a long day, so we're exhausted by the time it ends. Strangely though, we're all totally pumped up and excited at the same time. It's a feeling like no other, and really hard to explain – you just have to feel it for yourself! OnStage 2017 was great and Onstage 2018 will be even better! If this has inspired you to be part of the Royal Stampers fun, then why not join us?
Joining Stampin' Up! is Easy & Fun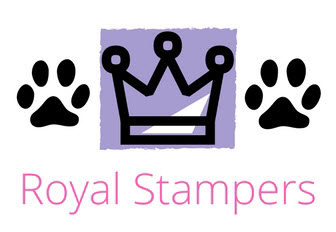 You get to choose £130 of product for just £99 with no shipping. Then you get to have continued discount for at least 3 months while you're active. You don't have to be me, or any of my other teamies. You just have to be you and have your demoship as you want it to be. Happy shoppers & stampers are welcome in my team, as well as those wanting to run a business.  Join now and you'll be able to grab some new Spring / Summer goodies before anyone else! Come and have fun – you know you want to!
Sneak Peek Time
Ok, so I know you just scrolled down here to read this bit!!! Here is a view of what we got during the day on Saturday (plus a stamp set I also received for being at CentreStage). Look at all that loveliness and ooooh a teasing peek at the new catalogue covers!
And here are some of our lucky Prize Patrol winners! Yes EVERYONE wins at #OnStage2017!!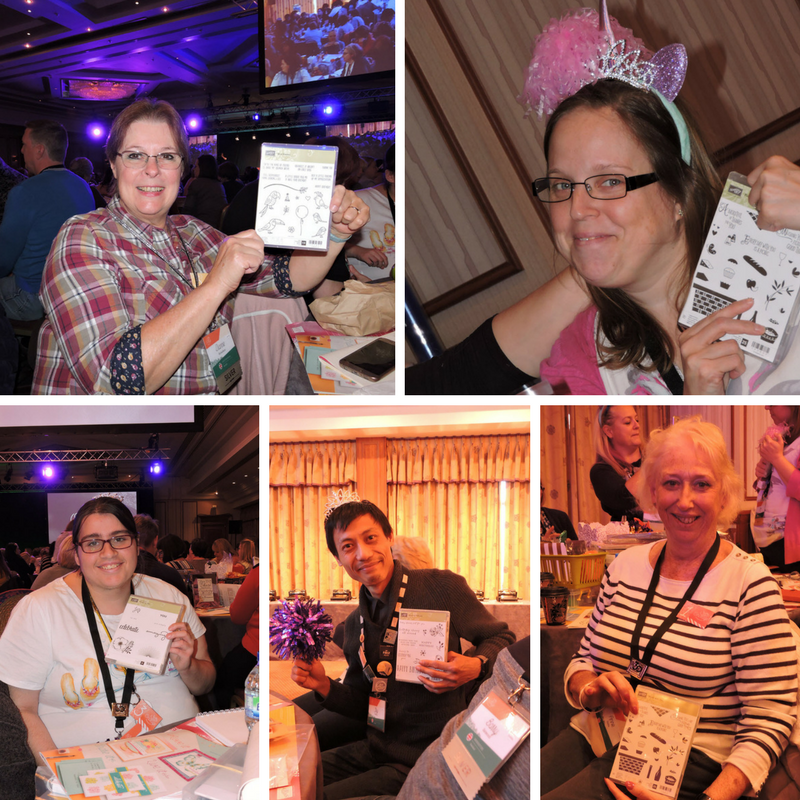 So that's it, I will be sharing some of the new products as we go through December, but for now, I'm focused on my next 2 Blog Hops and class next weekend!!!
Happy crafting, huge hugs & thanks for being my customers, teamies and friends.
I truly couldn't be Queen Pip without you!
Crafty hugs, Pip x
#QueenPipCards #StampinUp #papercraft #InspiringYourCreativity
– Use my Monthly Giveaway Code for all orders under £150 in the Host Reward box on your Basket screen online. I will send you a special thank you from me and a share of the rewards next month. Ordering over £150? Keep the rewards for yourself! Click here to read more .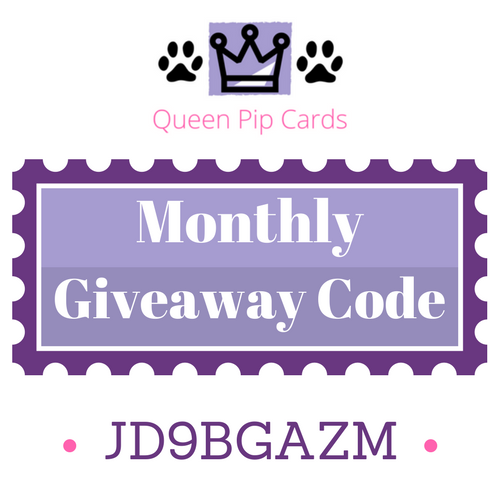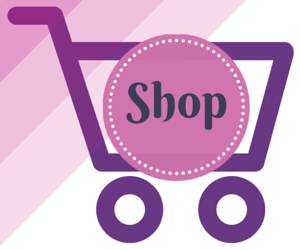 – Click HERE to Join my fabulous team the Royal Stampers today! Just £99 for £130 worth of products! Click here to Join now! or Click here to read about us!
– Click HERE to become a Crafty Corner Member on Facebook!
– Fill in the Subscribe form below to keep up to date with all the news and get exclusive projects from Queen Pip Cards