Afternoon peeps, so today I've just finished my second Christmas Craft Retreat weekend and it was a another great success. One of the most challenging but fun projects was my WOW Storybook Card with the Brightly Lit Bundle. As soon as I saw this set I knew what I wanted to make. I know it sounds weird but the card really designed itself. It grew as I explained it to my husband. The card just formed as the original thought of looking out through a window at the lamppost and then I decided to add the page heading off into the hills for some snowy loveliness!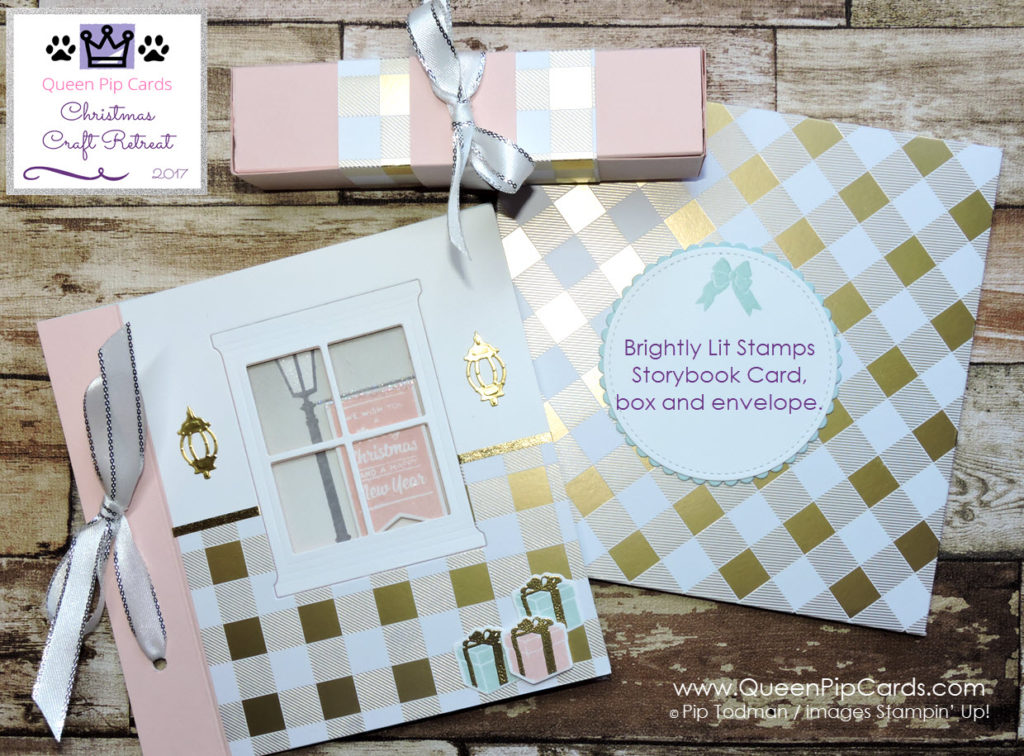 This card has a multitude of techniques and takes 8 pages of instructions to explain. Everyone got there in the end and they are delighted with their results! In fact, despite the length of instructions, it is actually quite simple once you get the hang of it and they are all determined to make more!
WOW Storybook Card with the Brightly Lit Bundle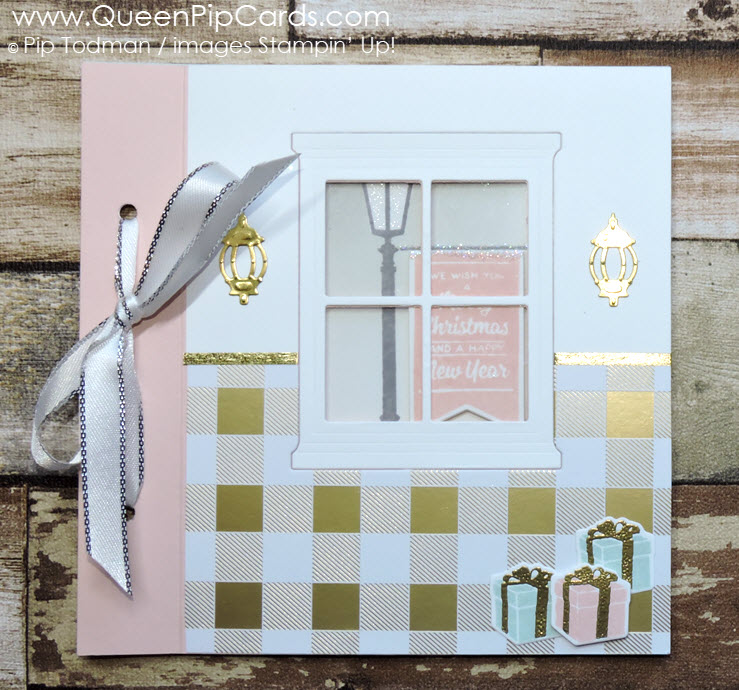 Starting inside the house, you can see the side lights and the presents that are by the window. You can imagine the crackling fire behind you as you sit in a comfy chair looking out at the snow. The house is brick built with pink window trims (you can add more decoration here if you want to, just don't make it too bulky). The sky is grey with snow and it glistens on the cobbled street below the lamppost. Snow settles on the sentiment banner wishing everyone a Merry Christmas & Happy New Year.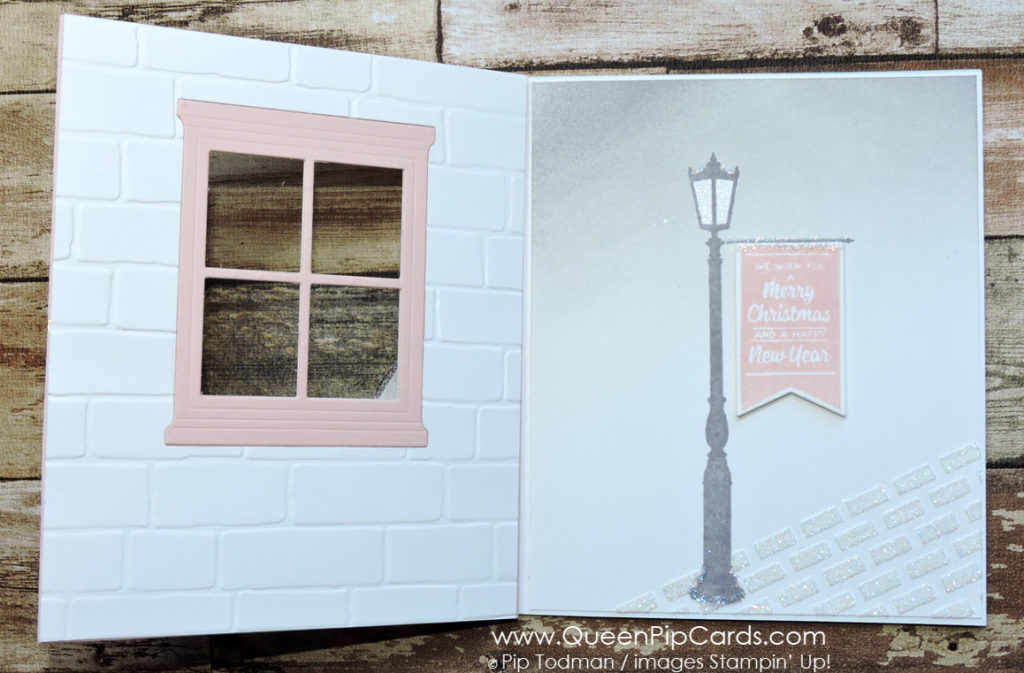 Turn the page again and you see the snowy hills with Father Christmas and his reindeer in the sky coming to visit!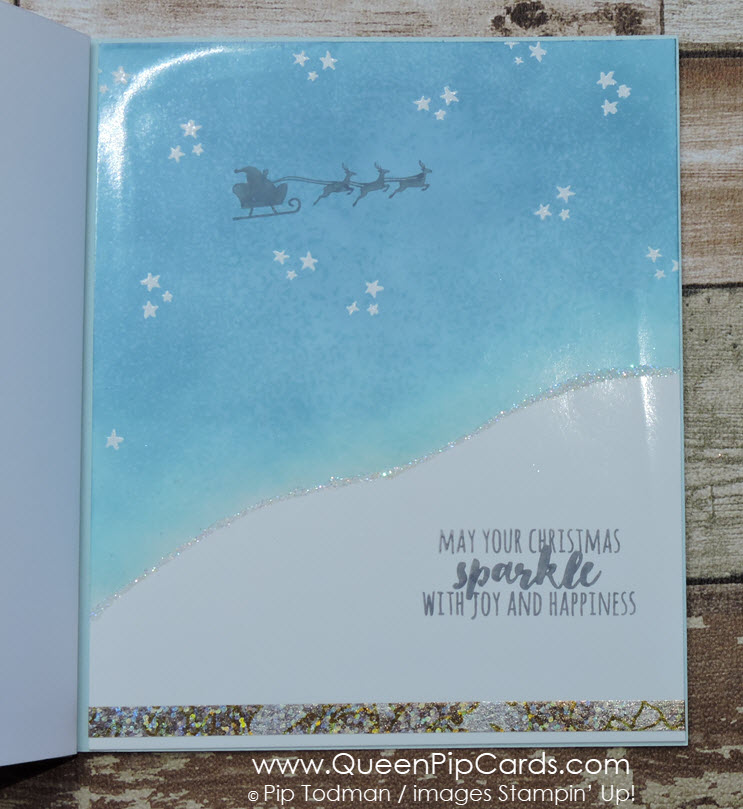 The photo's don't really do it justice, so I thought I'd show you. Check out the video below.
WOW Storybook Card with the Brightly Lit Bundle Video
Well, that brings me to the end of today's posting. I am putting my feet up now and having a nice cup of tea after all my weekend fun. Strictly is calling! I really hope you enjoyed my WOW Storybook Card with the Brightly Lit Bundle. I loved designing it for you. Fancy having a go at home? Purchase the supplies needed below. If you'd like to come to my next retreat please email me at pip@queenpipcards.com for more information or head over to my Retreats Page for more information.
Have a great & crafty week.
Crafty hugs, Pip x
#QueenPipCards #StampinUp #papercraft #InspiringYourCreativity
– Use my Monthly Giveaway Code for all orders under £150 in the Host Reward box on your Basket screen online. I will send you a special thank you from me and a share of the rewards next month. Ordering over £150? Keep the rewards for yourself! Click here to read more .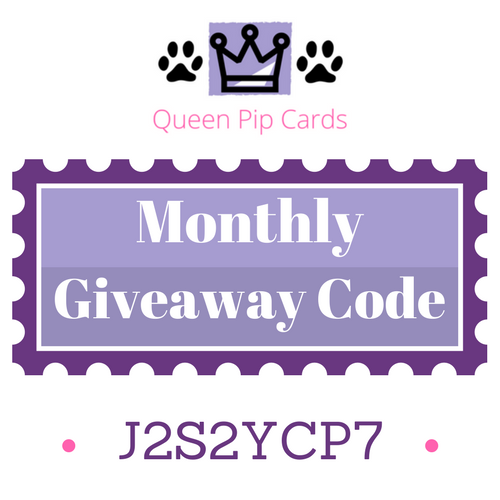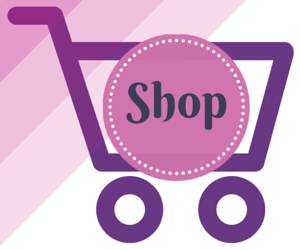 – Click HERE to Join my fabulous team the Royal Stampers today! Just £99 for £130 worth of products! Click here to Join now! or Click here to read about us!
– Click HERE to become a Crafty Corner Member on Facebook!
– Fill in the Subscribe form below to keep up to date with all the news and get exclusive projects from Queen Pip Cards