3 Quick and Simple Gift Ideas for Autumn to help you with those festive preparations. Whether you celebrate Harvest or Halloween, it's always nice to have a few gifts to hand out to people when they visit. Today I'm sharing projects I CASE'd from my friend Ronda Wade in the US. Ronda is big on gift giving and so am I!

So, these 3 Quick and Simple Gift Ideas for Autumn won't break the bank. Also you can limit your kids sugar intake if you're using them for Halloween and if you start healthy gifting it ensures you're on everyone's invite list!
3 Quick and Simple Gift Ideas for Autumn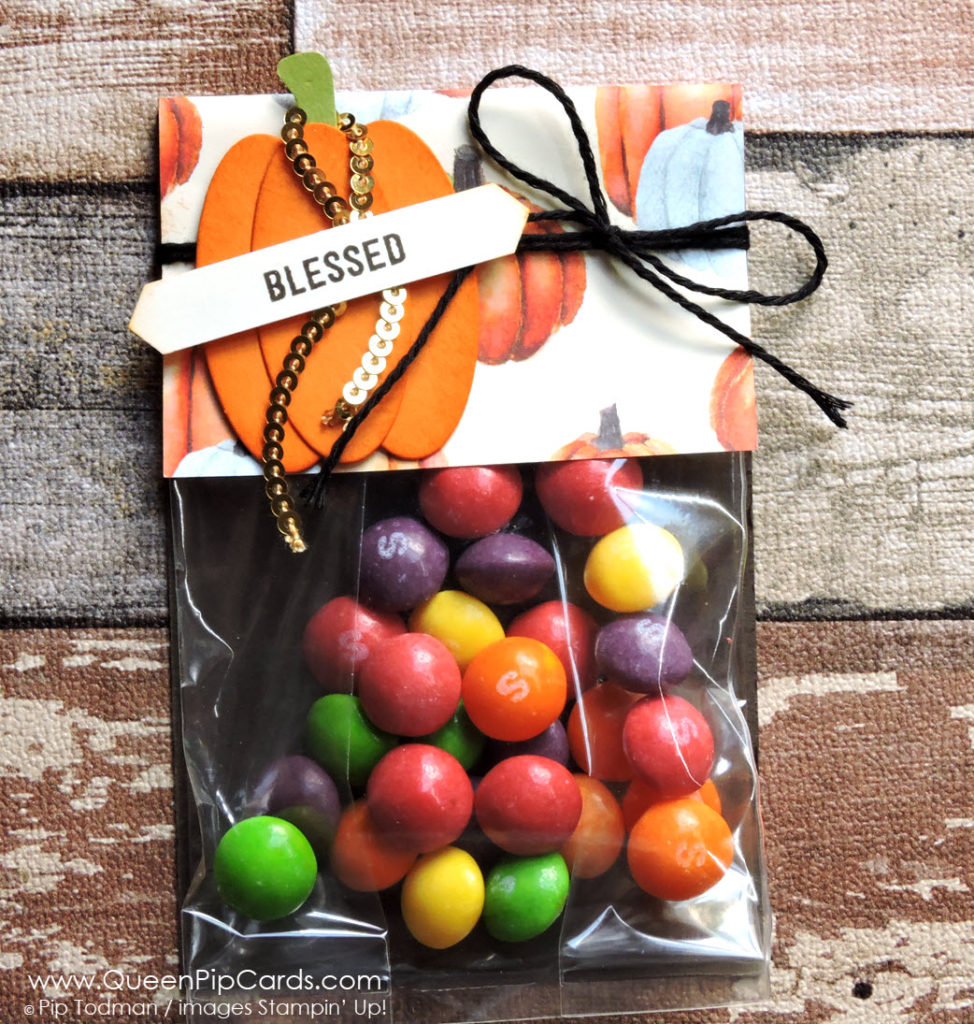 First up we have this cute little squash for Harvest Festival (or just for someone who invites you round for a soup luncheon). My sweet of choice is Skittles, but you can use any sweets or even nuts or dried fruit if you prefer. The squash is made up from 3 ovals, sponged & glued together. Cut a stalk from Old Olive & you're done! Sweet!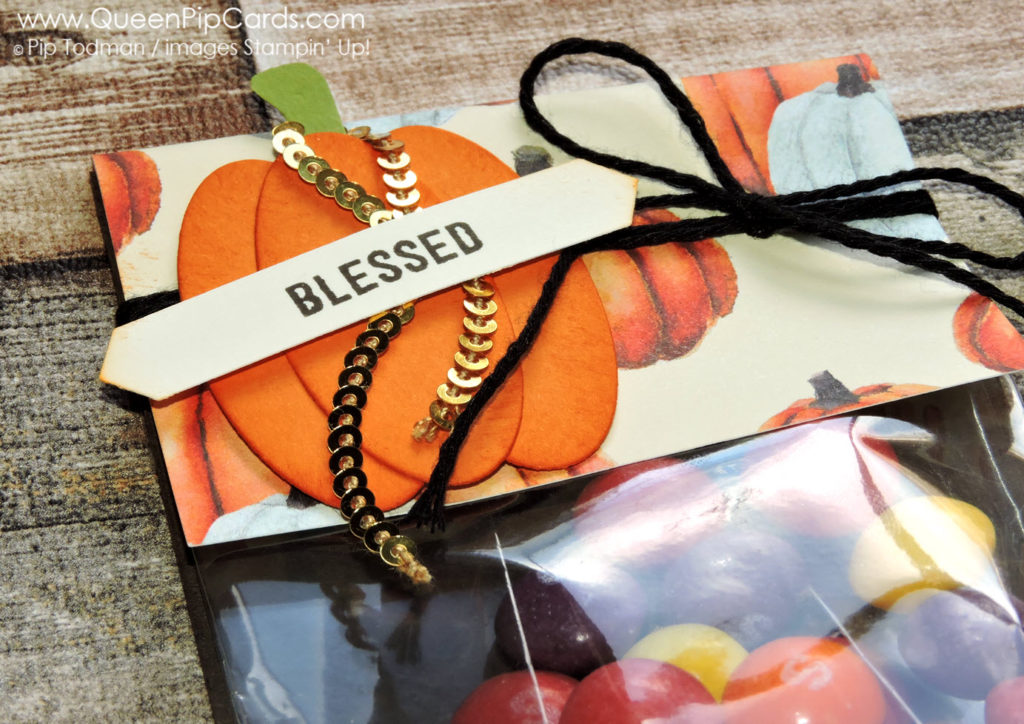 Then Shaun's favourite, no not a mushroom, a Bat! The treat holder is only 2″ each side, but it holds a good amount of sweets! The gusseted cello bags are fabulous for these gifts.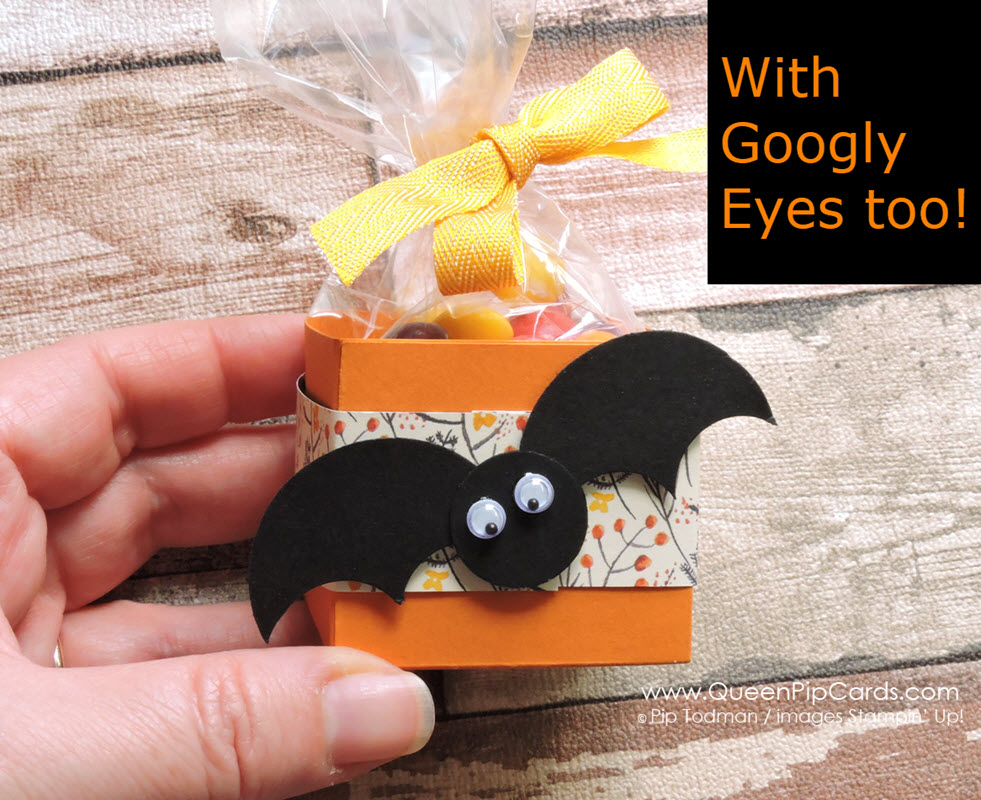 Finally, my favourite flower the Daisy comes back as a Sunflower instead! The Wooden Crate dies make the perfect table favour or pillow gift.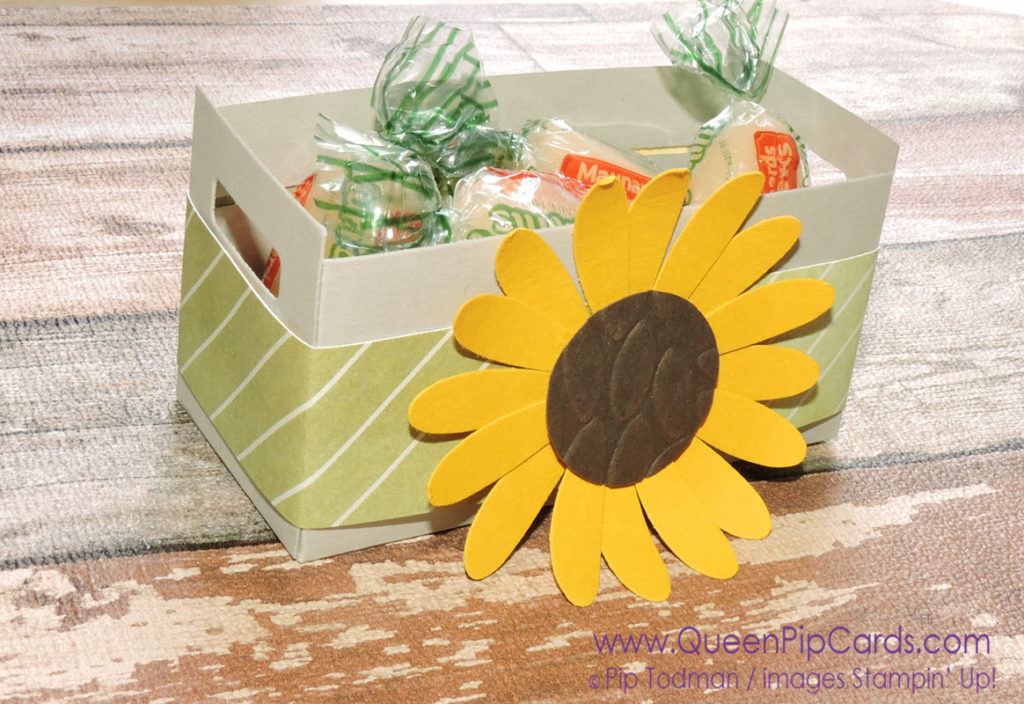 So don't you want to be give giving this year? With these 3 Quick & Simple Gift Ideas for Autumn it's a snap! Here's what I used for these gifts.
Crafty hugs, Pip x
#QueenPipCards #StampinUp #papercraft #InspiringYourCreativity
– Use my Monthly Giveaway Code for all orders under £150 in the Host Reward box on your Basket screen online. I will send you a special thank you from me and a share of the rewards next month. Ordering over £150? Keep the rewards for yourself! Click here to read more .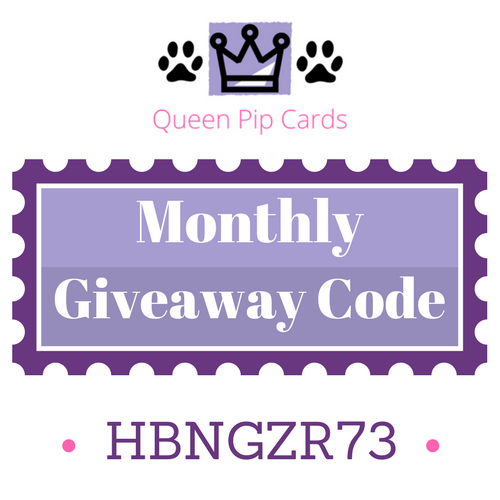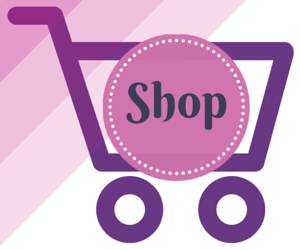 – Click HERE to Join my fabulous team the Royal Stampers today! Just £99 for £130 worth of products! Click here to Join now! or Click here to read about us!
– Click HERE to become a Crafty Corner Member on Facebook!
– Fill in the Subscribe form below to keep up to date with all the news and get exclusive projects from Queen Pip Cards