So I'm home from Thailand and just about recovered!! Today I'm saying Thank You and suggesting a Christmas gift idea for you and / or a friend!
I loved my crafty week away with friends from all over the world. What better way to spend a week? It was a beautiful resort, fabulous company and of course there was stamping!!! Thank you so much to all my lovely customers and team who helped me earn such a wonderful gift for Shaun and I to enjoy! Now sadly I can't show you what we got in terms of stamps and stuff. We are on a news blackout on that at the moment so as not to spoil anything for other demonstrators!

What I can tell you is that we will be using a LOT of what I've seen and played with at my lovely Craft Retreats coming up in October. Which brings me nicely to the Christmas Gift Idea for you (and a friend?) Why not join me and some lovely crafters for a weekend of pure crafting heaven?
Christmas gift idea for you
I have run my Christmas Craft Retreats for 3 years now, and this year we're again doing 2 weekends in October. I'm fully booked for one, and have just 5 places left for the 6th – 8th October. I know there are those who are wondering what we get up to and whether you'd fit in. You can read all about my retreats, the feedback from guests and see some of the amazing food we are served, along with photos of the craft room and what to expect on my 2017 Retreats Page.
Click here to visit my 2017 Craft Retreat Page now. 
I already have the dates booked and places filled for my 2018 Spring Retreats too! They are so popular that people are booking 12 months ahead! I would love to welcome you to any of my retreats. I love running them and love really spoiling my guests. It's great if you can come with a friend, but if you're on your own we make you very welcome too, we never make you feel like a newbie or "billy no mates"!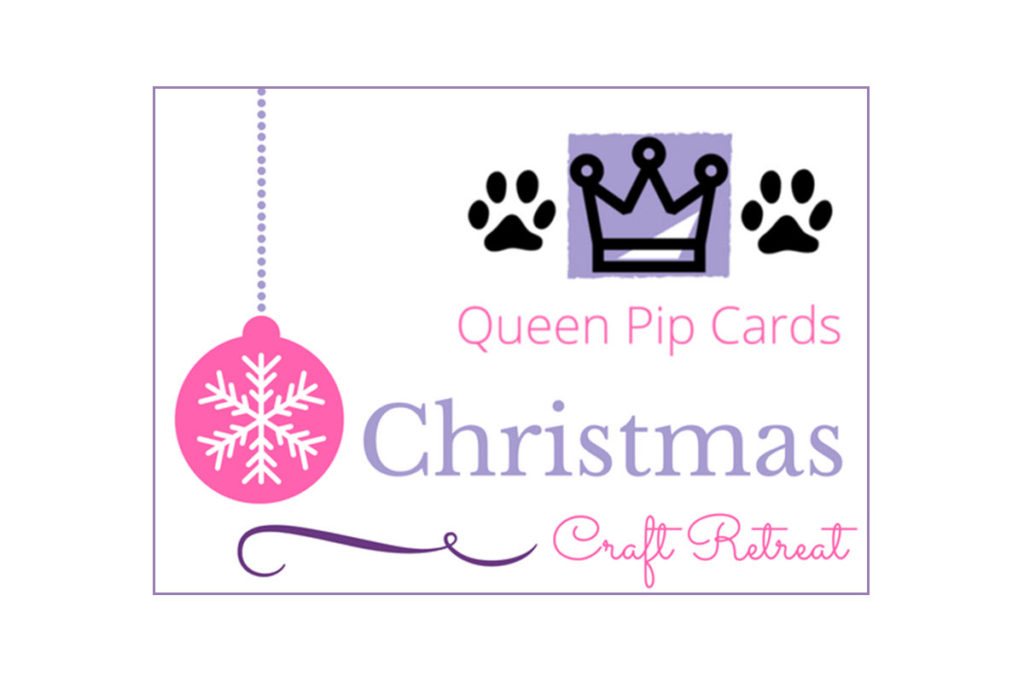 Contact me directly via my email pip@queenpipcards.com if you'd be interested in booking and I can send you all the payment and weekend details. A Craft Retreat would make a great early Christmas gift idea for you, a friend or a family member. If not for this year, then buy them a retreat for Spring 2018!
Book now, you know you want to!
Crafty hugs, Pip x
#QueenPipCards #StampinUp #papercraft
– Use my Monthly Giveaway Code for all orders under £150 in the Host Reward box on your Basket screen online. I will send you a special thank you from me next month. Click here to read more .
– Click HERE to Join my fabulous team the Royal Stampers today! Just £99 for £130 worth of products! Click here to Join now! or Click here to read about us!
– Fill in the Subscribe form below to keep up to date with all the news and get exclusive projects from Queen Pip Cards