Wow this is a tough one, but I promised to tell you My Top 5 Products of the 2017 Annual Catalogue when I did my last Top 5 products of all time! So here goes, and let me say that these will probably change over time as I use other products!! For now though…
Top 5 Products number 1: Little Wild Bundle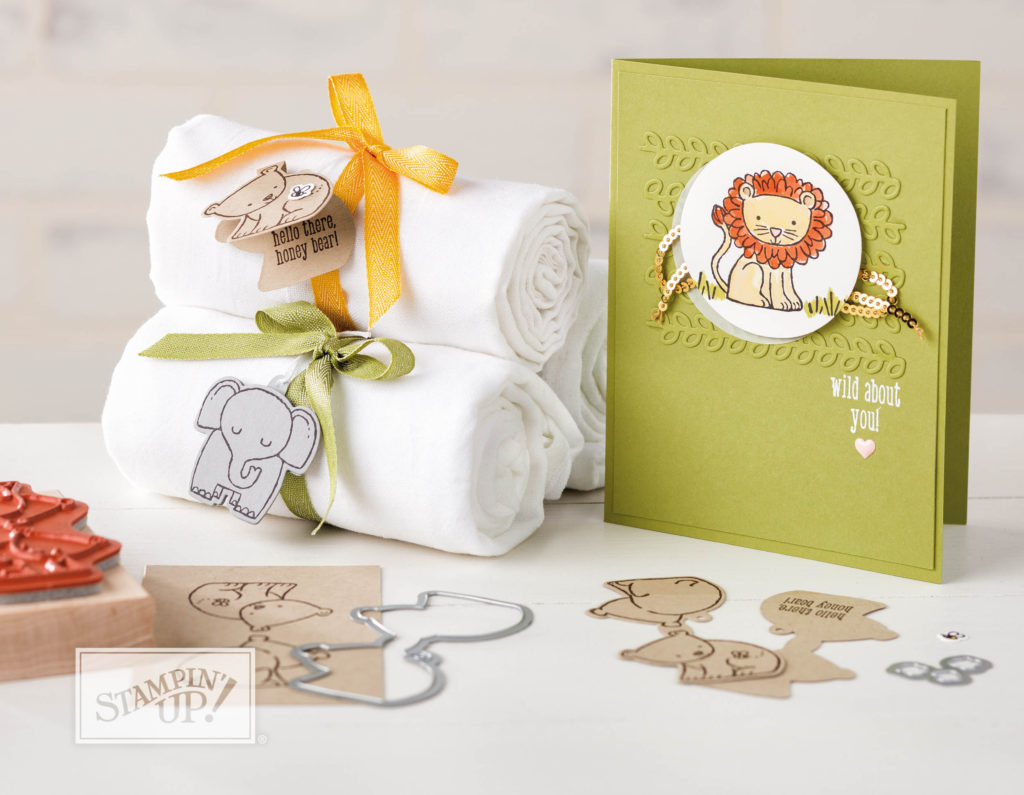 This was the VERY first item I saw and fell in love with when I flicked through the catalogue. I don't even have small children to make teachers gifts or party presents for! I must be mad, but I just love this set! The genius of Stampin' Up! means you can stamp the front & the back, then use the framelit to cut it out in one go with a little hole for the tag ribbon! Seriously, this has to be a winner all year round! That bear is going polar at Christmas! Want it? Buy Now – click this link.
Top 5 Products number 2: Crafting Forever Stamps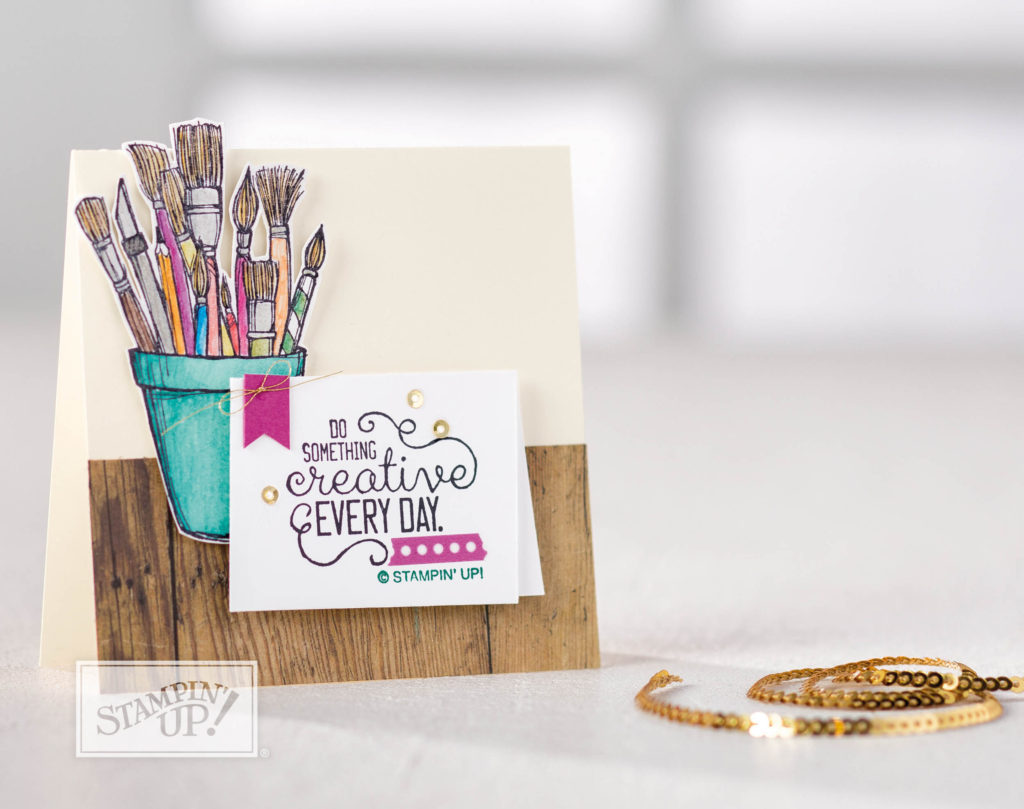 Love this set! It's the Angel Policy set so it has the Stampin' Up! copyright logo on one stamp so you can use that when you sell your cards that you make. This set though has so much more to offer. The previous Angel Policy sets were all about the logo, this one is different it has great, funny sentiments and brilliant images! Want it? Buy Now just click here.
Top 5 Products number 3: Floral Statements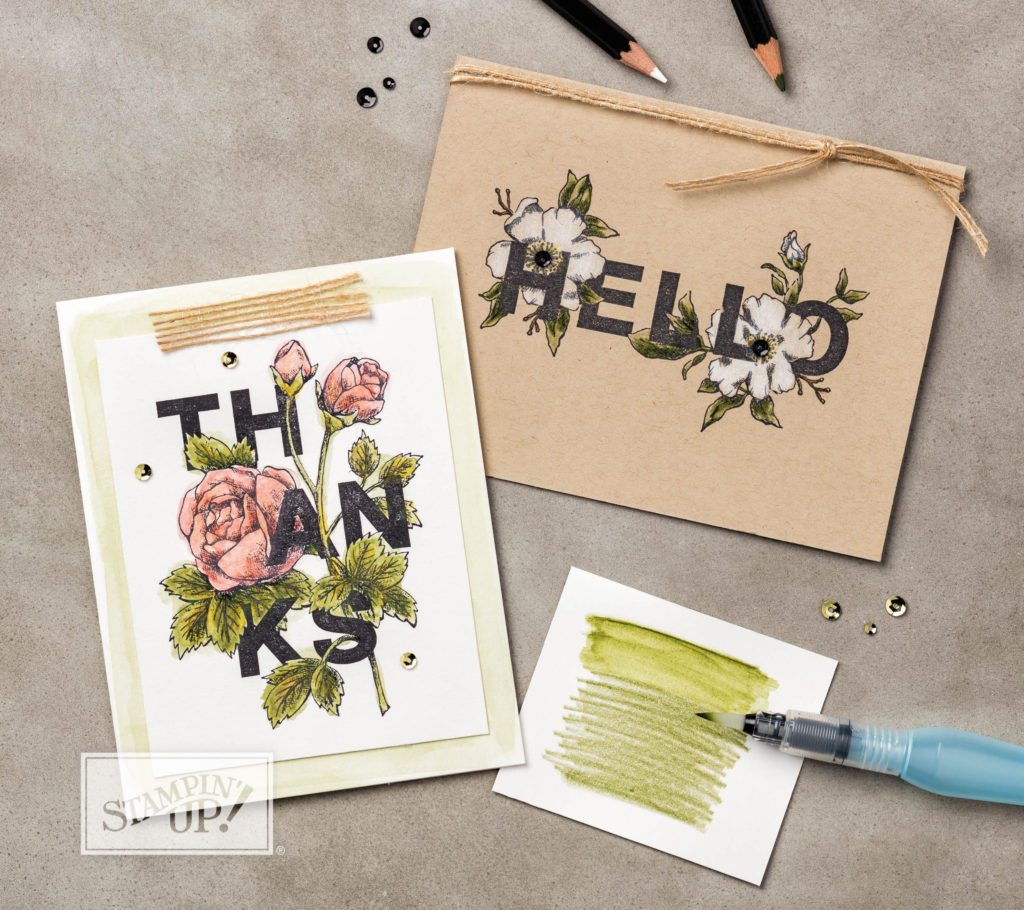 Coming in at number 3 is the beautiful Floral Statements. Can I just say WOW. What a stamp set to make a BIG statement on a card, but also how simple to just use one stamp to make such a beautiful card! I would recommend a few ways of using this stamp set. Firstly it looks amazing embossed and just left to shine on its own. I also love it stamped in Archival Basic Black and water coloured using our pencils or inks. You could also stamp this on vellum and use the parchment technique to bring out the image from the reverse side. Love it? Grab it now – click this link.
Top 5 Products number 4: Happy Birthday Gorgeous Bundle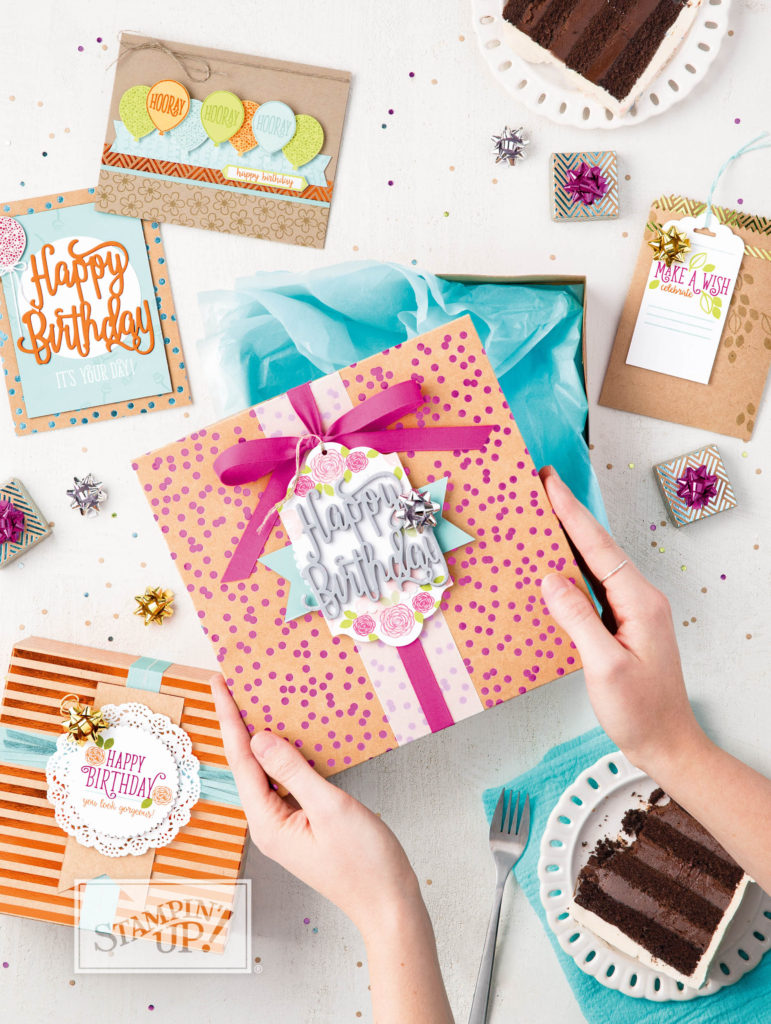 Another great bundle, the Happy Birthday Thinlits Die is great when you want a single sentiment on a card or even on a gift tag or wrapping paper. Then you also get the stamp set which has this art deco kind of feel. The font is so pretty you can use it with the flowers and balloons or just on its own. I've not yet used the matching foil sheets or bows but they look great too! Grab your bundle now – click here!
Top 5 Products number 5: Embossing Paste & Tools
Have to have a shout out about this one. I've never been much of a fan before (sshh don't tell anyone) because it made the card wet, took days to dry and was really annoying! Now we have a paste that dries quickly (a bit too quickly for me on my first try – I didn't realise how fast this stuff dried & left my tools out!!), you can add colour with our ink refills and you can add glitter etc to have it sparkly! Oh the Christmas opportunities I can imagine for this stuff! My retreat designing in my head might need a little adjustment! Plus I think it's really good value for money! We'll be using this in my Advanced Embossing class on 1st July so I'm not giving too much away just now! You can read about it all after the event! Number 5 – you know you want it! Buy now – click here!
I couldn't actually fit all my favourites into a Top 5 – I have two more for you haha because I can!
Love Today Planner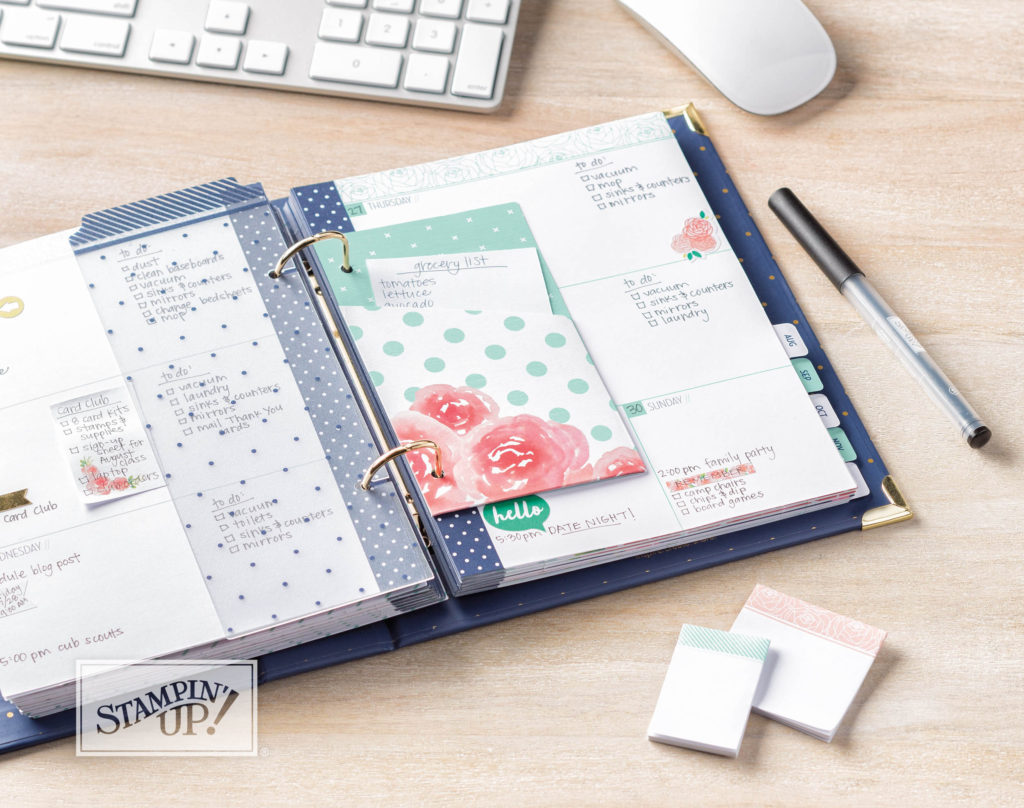 This is wonderful, I wrote about it more on a previous blog post (click here to read) but as I use it, I find more and more things I love about it! The matching stamp set is just too cute for words!
Memories & More Entire Range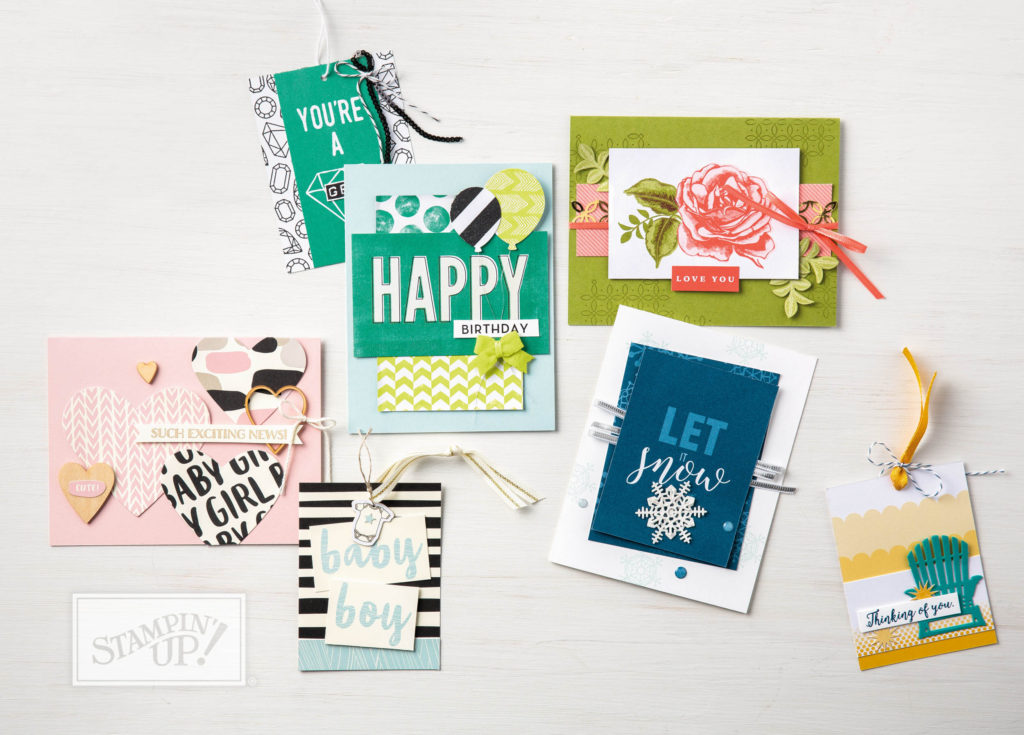 Again I've spoken about these before (click here to read) but as I get more packs, there are lots more possibilities that I see – that's the MORE in the title of the range, so expect to see a lot more on these suites in the coming months!
So that's it, my (current) top 5 (ok 7) products of the 2017 Annual Catalogue! Phew, I hope I've given you a few things to think about. All the products are shown below and you can click on them to shop with me now. Don't forget to add this month's Giveaway Host Code (see below) to get an extra thank you from me in the post next month. If you like all of my choices and more there's always the option of joining my team and getting £130 for just £99 plus 20% discount on all your future purchases when you stay active. Read more by clicking this link now.
Crafty hugs, Pip x
#QueenPipCards #StampinUp #papercraft
– Use my Monthly Giveaway Code for all orders under £150 in the Host Reward box on your Basket screen online. I will send you a special thank you from me next month. Click here to read more .
– Click HERE to Join my fabulous team the Royal Stampers today! Just £99 for £130 worth of products! Click here to Join now! or Click here to read about us!
– Fill in the Subscribe form below to keep up to date with all the news and get exclusive projects from Queen Pip Cards