Yes we've all been waiting patiently for it, but now finally, the new 2017 Annual Catalogue from Stampin' Up! is LIVE.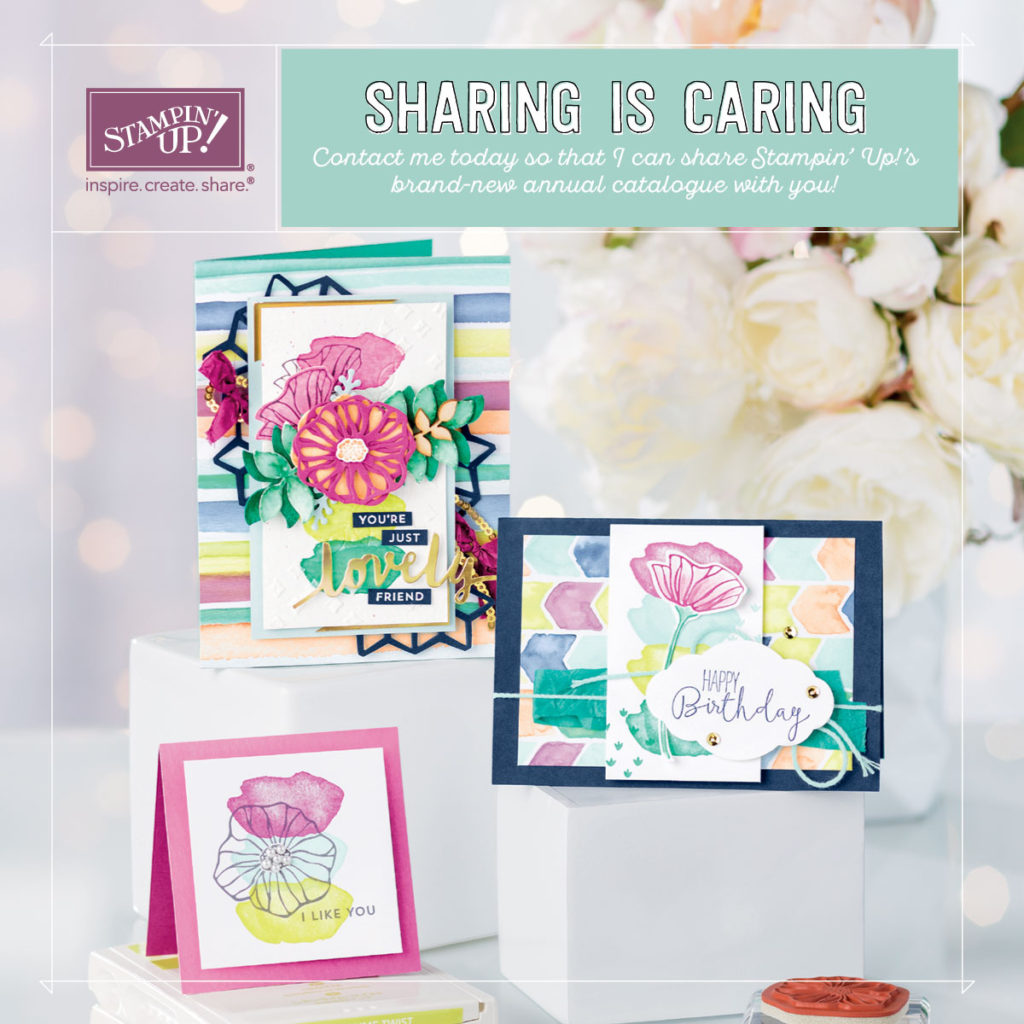 You can see an online copy of it by linking the image of the front cover above. Or clicking HERE.
Grab a cuppa and sit down and enjoy the new loveliness! Then download your shopping list by clicking HERE and start compiling a list of what you need!!
The new items are delightful and will inspire your creativity for the next 12 months and beyond! Want to see them in real life?
For now though, or if you can't make the Launch Event, you might want to start with the new In Colours for 2017-2019. The new colours are fabulous, so bright and zingy!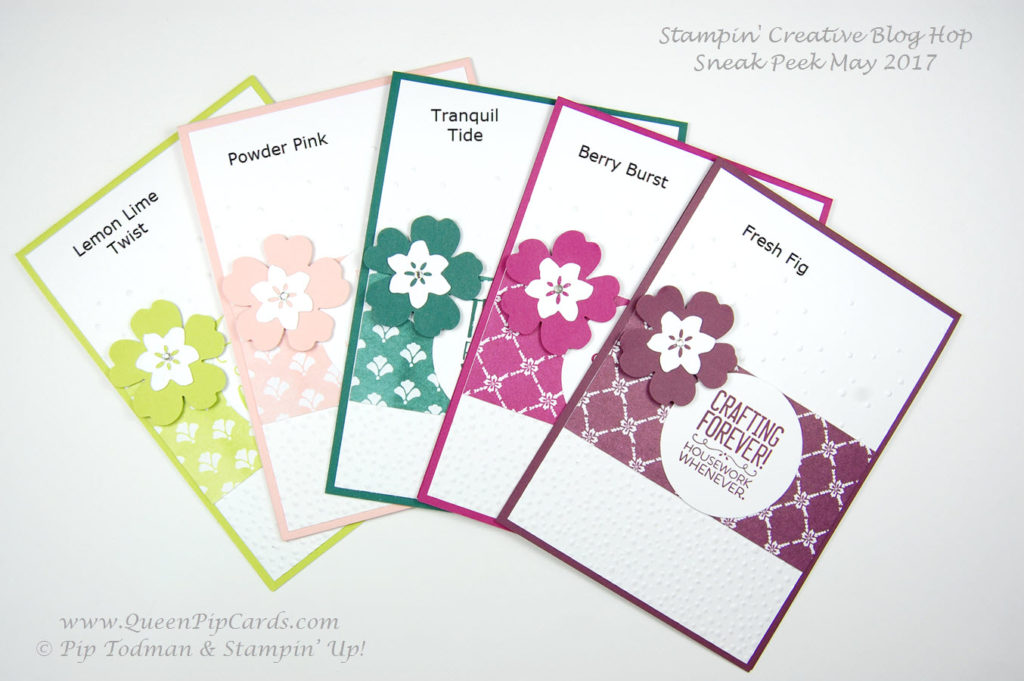 I'm now taking orders for Product Shares of the new In Colour items. A Product Share is a great way for you to get a sample of products so you can see them in all their glory without having to purchase full sets of every item.
2017 Annual Catalogue from Stampin' Up! In Colour Product Share
You will receive a pack containing the following items:
10 sheets cut to 6″ x 6″ of the Fresh Florals Designer Series Paper Stack
5 of the 2017–2019 In Color Bitty Bows (one of each colour)
2 metres in each colour of the 1/2″ (1.3 cm) Finely Woven Ribbon
All of the above for just £15 including postage.
There is a process for product shares…collect reservations, send invoices via Paypal, collect payments, place the order, receive shipped order, cut and sort product, repackage product, package up your product share and post it out to you (2nd class).
EMAIL ME directly at pip@queenpipcards.com to reserve your product share. Please include the following information:
Your Full Name
Postal Address (Only available to UK customers) where you'd like the product share to be sent
Put "Product Share Please" in the Subject Line
Email address for me to send the Paypal invoice
I will email a Paypal invoice to you to complete the payment process. I will then place my order with Stampin' Up! Upon it's arrival, I will sort, cut, wrap/assemble, package and post. The entire process takes approximately two weeks after I place my order with Stampin' Up! Please be patient!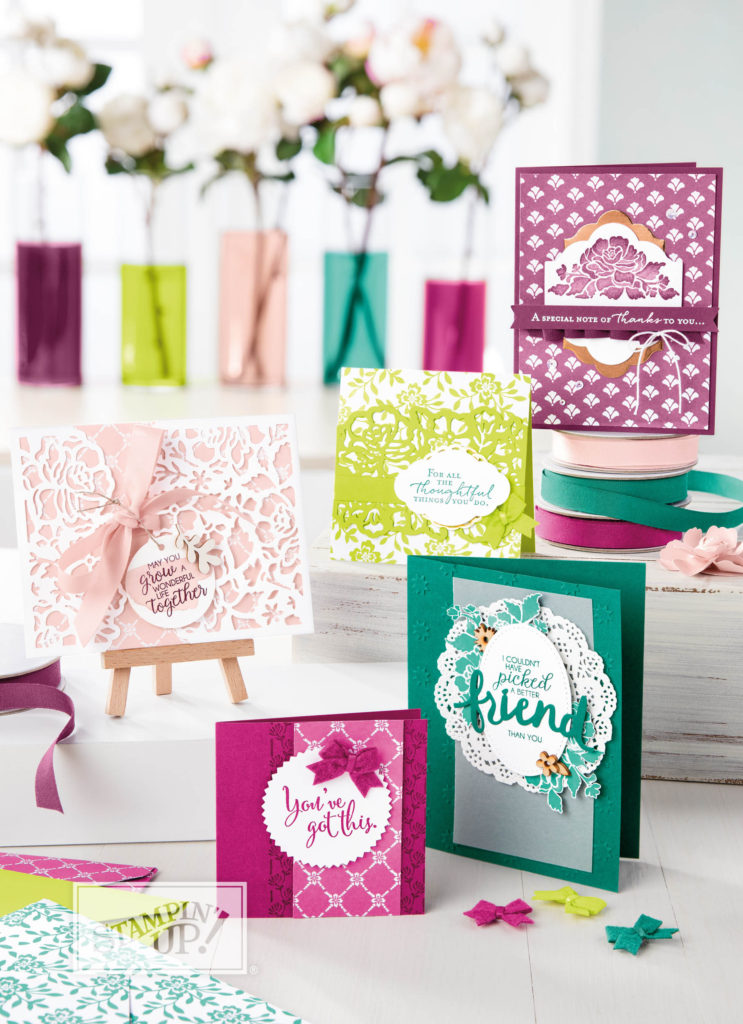 If you'd rather just buy the items you want in full then click the link below. Don't forget if your order is less than £150 add the new June Monthly Giveaway Host Reward Code to get an extra thank you from me. If your order is more than £150 keep the Host Rewards for yourself! Read more about this here.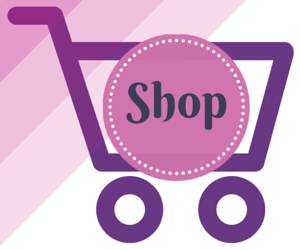 Whatever you choose, have fun and enjoy the New 2017 Annual Catalogue from Stampin' Up!
Crafty hugs, Pip x
#QueenPipCards #StampinUp #papercraft
– Use my Monthly Giveaway Code for all orders under £150 in the Host Reward box on your Basket screen online. I will send you a special thank you from me next month. Click here to read more .
– Click HERE to Join my fabulous team the Royal Stampers today! Just £99 for £130 worth of products! Click here to Join now! or Click here to read about us!
– Fill in the Subscribe form below to keep up to date with all the news and get exclusive projects from Queen Pip Cards