Today is OnStage Live day! It encompasses the entire concept of why crafting with friends is more fun! Over 850 demonstrators from across Europe and even from the North American & Asia Pacific markets will join together to celebrate Stampin' Up! I cannot really describe the atmosphere or why it's so fabulous. It really does have to be experienced to be understood, but I will try to share just one element that I love most.
There are some demonstrators I have met only online or just at OnStage events, yet every time we meet again, it's like welcoming a long lost friend. I have truly forged some amazing friendships over the years thanks to Stampin' Up! and this year I'm sure will be no different.
OnStage Live
Although we meet just for a few days we then go back to our everyday lives in which crafting plays a huge part, knowing we're not alone. We share experiences, delight in the new catalogue and excitement at seeing the new products for the very first time. During the event we craft together with new Make & Takes from the new catalogue and truly crafting with friends is fabulous! Especially when it's new to all of us! The squeals, oohs & ahhhs are like November 5th watching fireworks go off!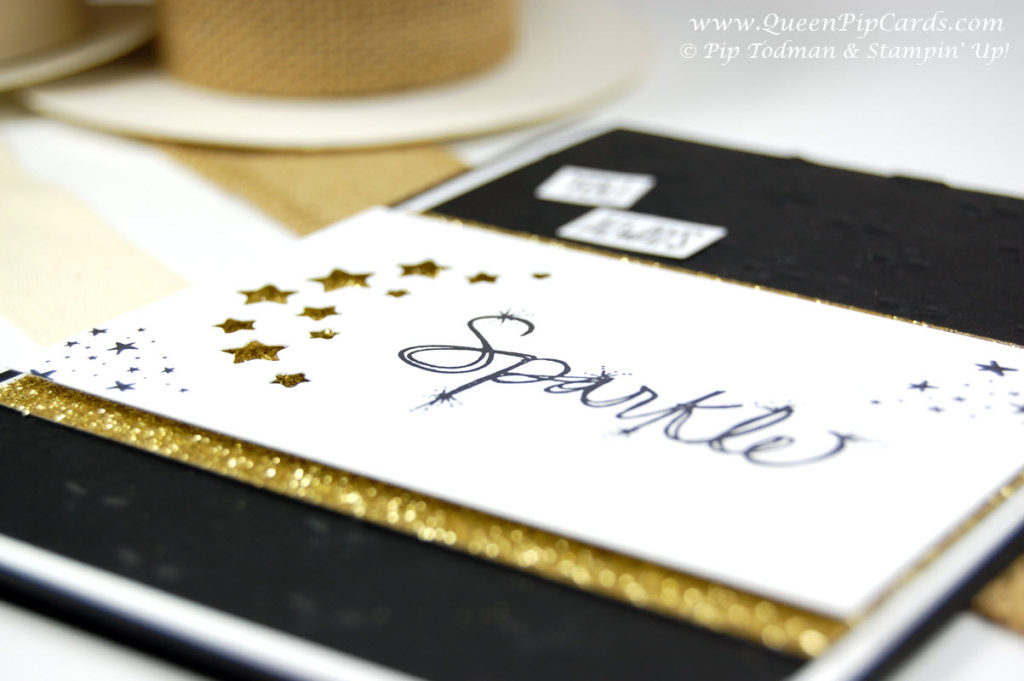 Sadly Shelli Gardiner our Co-Founder cannot be with us this year, but her daughter Sara Douglas (@asarathing) is amazing and will be in charge of the event, making sure we love everything, know what's coming up and celebrating our successes.
Crafting with Friends Is More Fun – especially Royal Stampers!
This year I'm blessed to have 8 of my team join me for this OnStage Live event in Amsterdam. 3 days of fun with my crafting family! We will probably chat, laugh and eat too much! Stay up late and have way too much fun! I always like to give my teamies a little gift and this year is no different. I can't share it with you yet though, because they will get it later today! Instead I'm sharing a card I made for 2 of my friends that I met through Stampin' Up! who I visited with in March. This card was what I gave to them both when we had dinner, because they really do always sparkle!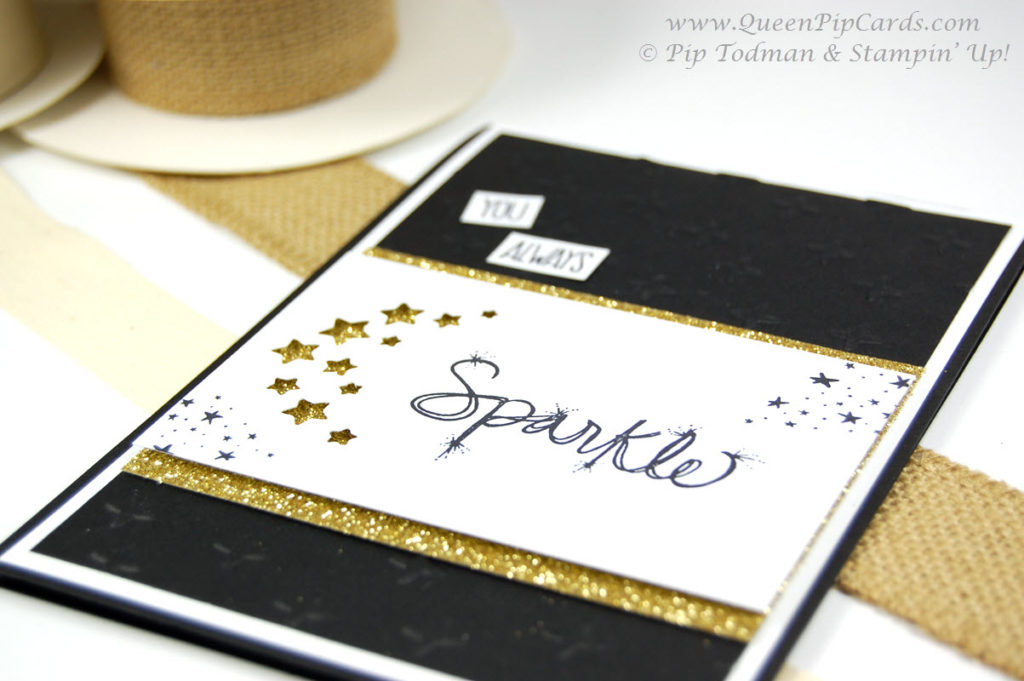 So while I'm off at OnStage Live and getting spoiled at CentreStage, I hope that you too will be enjoying some crafting with friends, because crafting with friends is more fun than, well pretty much anything else!! If you'd like to experience OnStage and the fun you can have, then why not join my team today? Click the links below to read more or start now! I'd love to be crafting with you at OnStage one day soon.
Crafty hugs, Pip x
#QueenPipCards #StampinUp #papercraft
– Use my Monthly Giveaway Code for all orders under £150 in the Host Reward box on your Basket screen online. I will send you a special thank you from me next month. Click here to read more .
– Click HERE to Join my fabulous team the Royal Stampers today! Just £99 for £130 worth of products! Click here to Join now! or Click here to read about us!
– Fill in the Subscribe form below to keep up to date with all the news and get exclusive projects from Queen Pip Cards