Today I am giving you your Christmas present from Queen Pip! To say a big thank you for reading my blog and newsletter, being a customer or just a fellow crafter. I am giving it to you now, early, because you might want to make it for someone as a present too! Earlier this year I made a pot of flowers and everyone loved it.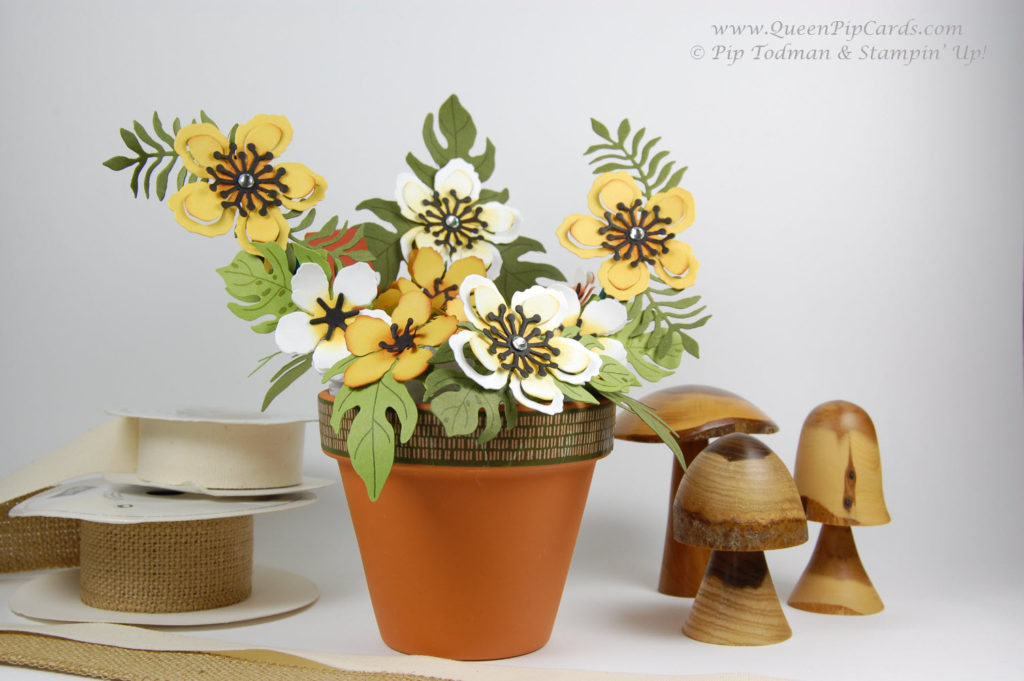 I ran it as a class and it's available to purchase as an online class. But I wanted to give this one to you as your Christmas present from Queen Pip because while it's not festive, but it is decorative. You can swap out the colours for any others and can make it into a table centrepiece for Christmas or your New Year celebrations. You can give it as a gift of everlasting flowers, ensuring they don't die due to lack of water!
Your Christmas Present from Queen Pip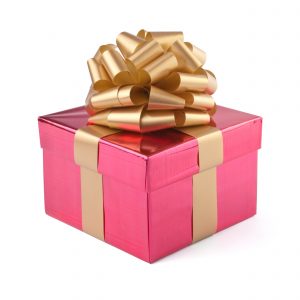 Click on the present or click this link to go to my Botanicals Box Online Class page. There you will see the videos and instructions that make up this class.  It's normally priced at £18 but today you're getting it for FREE!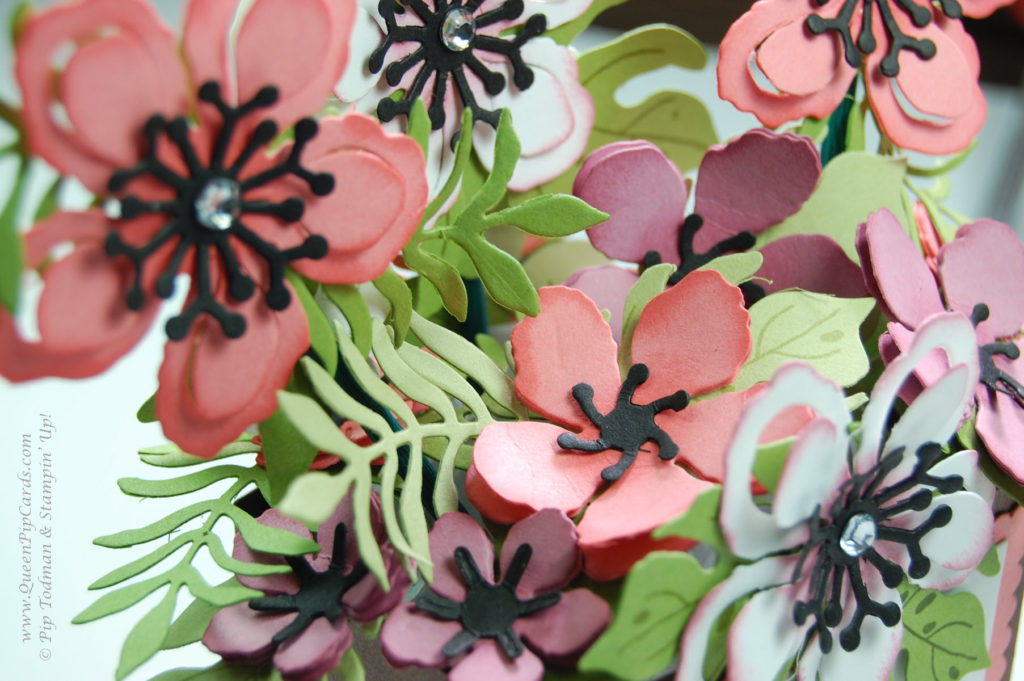 I hope you'll have fun making this pot or box of flowers and watching one of my online classes. I imagine the combinations of flowers, colours and boxes / pots are endless – I'd love to see a few of those you make!
If you'd like to make this project but don't have the framelits, just click on the product image below to purchase them. Today is the last guaranteed shipping date to receive them in time for Christmas.
Have fun making your own flower garden at home. Happy Christmas from me, Queen Pip and thank you for being a part of my crafty life. Hugs, Pip x