Welcome to the November Stampin' Creative Gift Wrapping Ideas for Christmas blog hop! Did you join me from Gina or are you starting here with me? Either way, I can assure you, you're in for some festive gift wrapping ideas for Christmas treats! Firstly, let me explain how you hop. Just click the Next image at the bottom of each post and you'll be taken to that hoppers blog. Do this on each blog as this ensures you will hop every one of us, finishing up here if that's where you started! Simple – yes? It's a short list this month as our blog organiser is poorly – we wish you well Louise! Today we're talking Gift Wrapping ideas for Christmas, because we can all use some of these!
Gift Wrapping Ideas for Christmas
With only 4 wrapping weeks left to the big day, now is the time to start getting those gifts wrapped or at least buying what you need to do the wrapping! My project is based on a few of the items I've been selling locally at Christmas Markets, to help those non crafters amongst us get into the crafty spirit.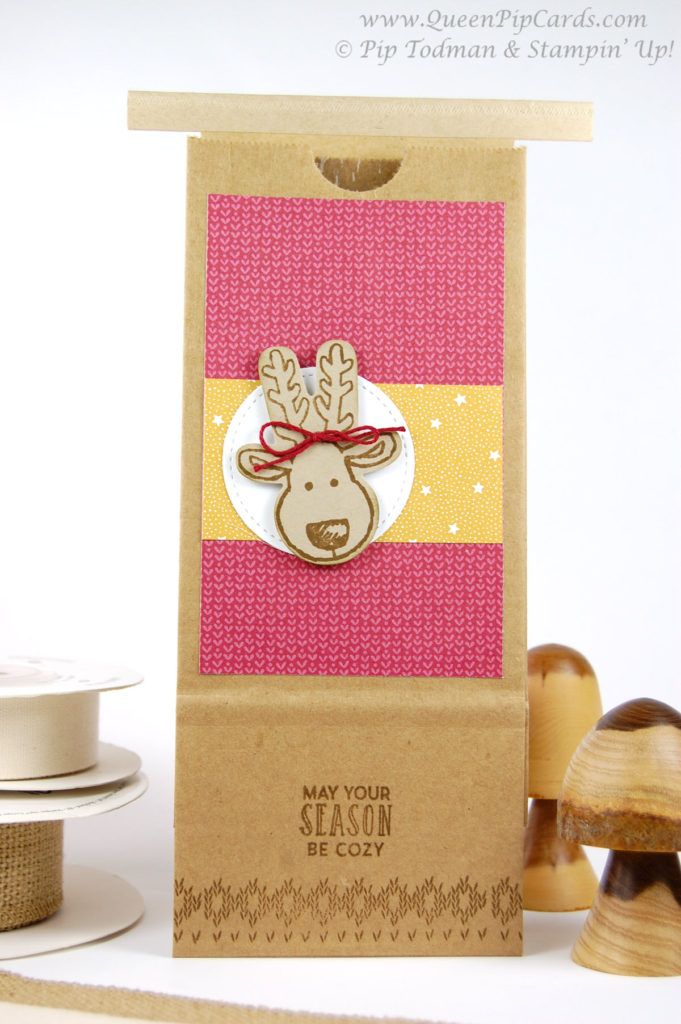 The Petite Cafe Gift Bag is so easy to use and dress up. All of the hard word (making the bag & closure) is done for you. You get 10 in a packet for just £5.50 – what a bargain. All you need to add is some decoration and a bit of stamping! I used the Stitched with Cheer stamps (on offer this week with 10% off!) Look at Mrs Rudolph so cute!
More Gift Wrapping Ideas for Christmas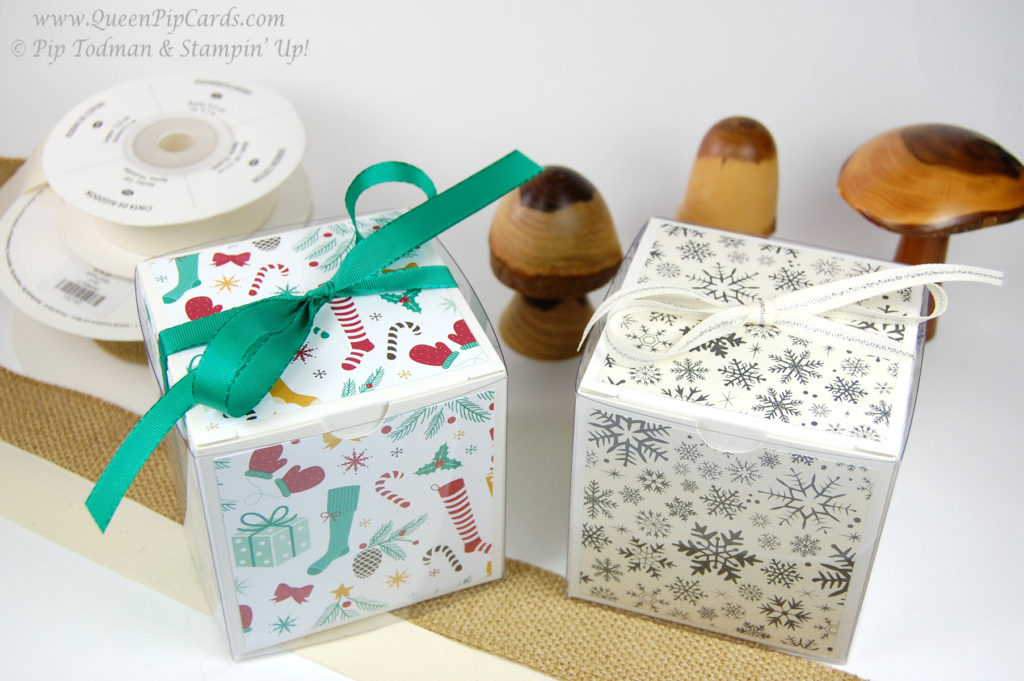 The fabulous White Treat Boxes 8 for just £7.25 are my next go to wrapping idea! These are simply covered in Designer Series Paper from our Christmas paper ranges; Presents & Pinecones, This Christmas and below Candy Cane Lae. Cut  2 3/4″ squares for all four sides and the top. Wrap the box with some ribbon & tie a bow, then slide the acetate sleeve on to the box to hold the ribbon in place. You can undo the ribbon but it won't fall off! I filled these with 15 assorted wrapped chocolates but they are 3″ square, so large enough for a small Christmas pudding, Mince Pies, Biscuits, Marshmallows – you name it, you can fit it in there. Buy the products using the image links at the bottom of this post.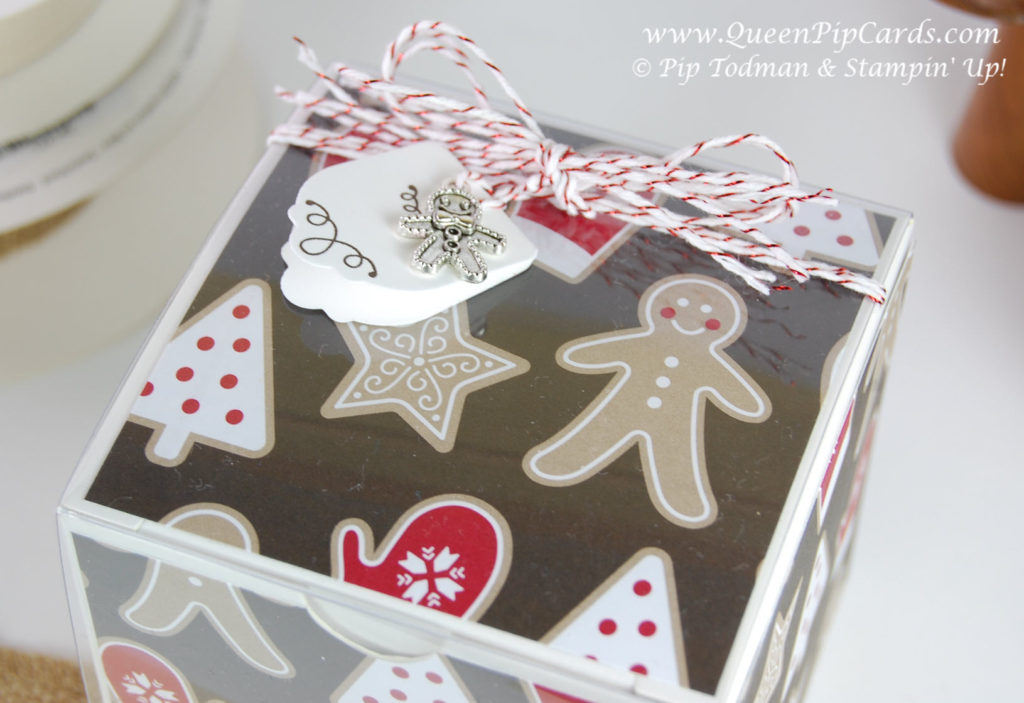 I hope you like my Gift Wrapping Ideas for Christmas! I know Sarah who's up next will have some more great ideas for you too. Just click the image below, and see all the hoppers at the end of this post. Don't forget to come back & shop with me if you're my Queen Pip Cards' customer!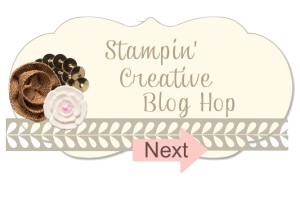 Happy hopping, don't forget to do some shopping, hugs, Pip x
Blog Hop List
Buy the products here to make these Gift Wrapping Ideas for Christmas: