Good morning folks! Well, what a fabulous weekend I've just had at the Stampin' Up! OnStage 2016 November event, so good I just had to share it with you! The embargo has been lifted and I can share everything!!! Ok not everything, you'll have to wait until January to see the new Spring catalogue and Sale-a-bration goodies – but it will be worth waiting for! But for now…
OnStage 2016 Team Gifts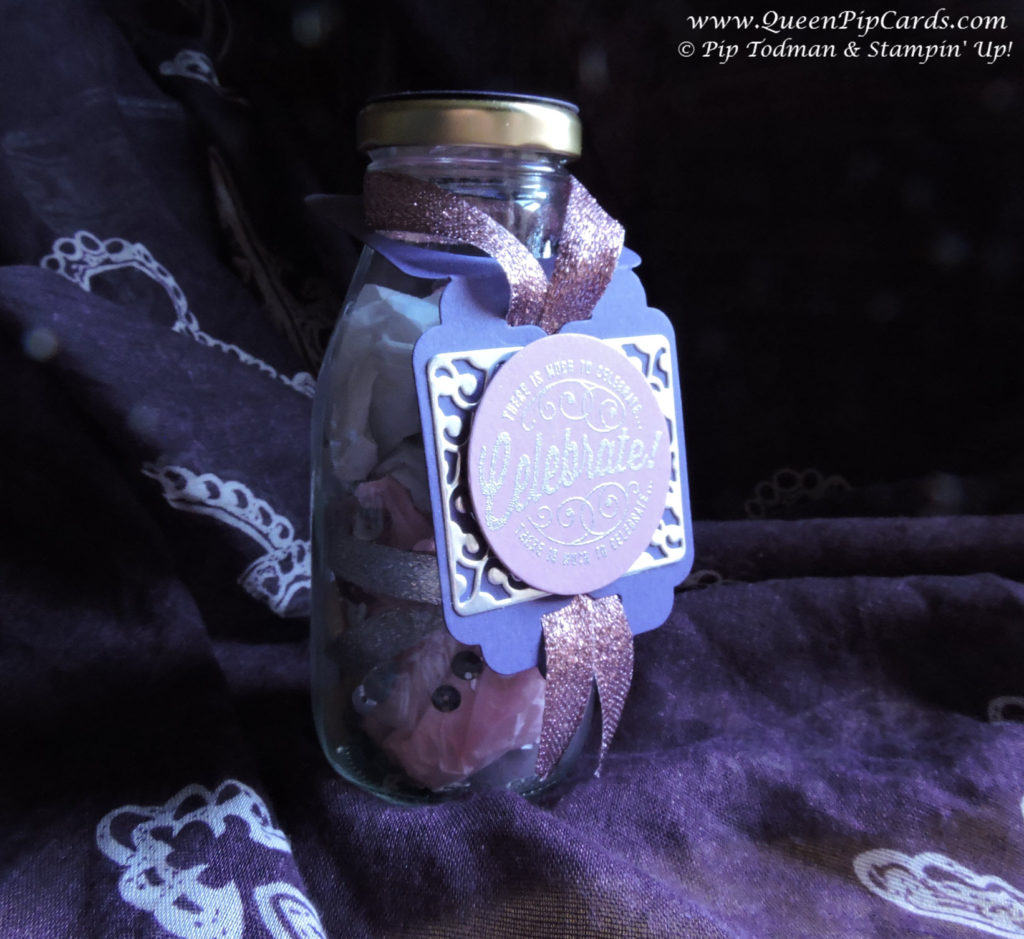 Firstly, some creative inspiration! My Royal Stampers team gifts one for everyone who attended OnStage 2016 with me. They are cute milk bottles filled with a range of embellishments. The fabulous gift tag uses the Here's to Cheers stamp set and matching Cheerful Tags Framelits Dies!
Here are my teamies & Kelly from Stampin' Up! UK too!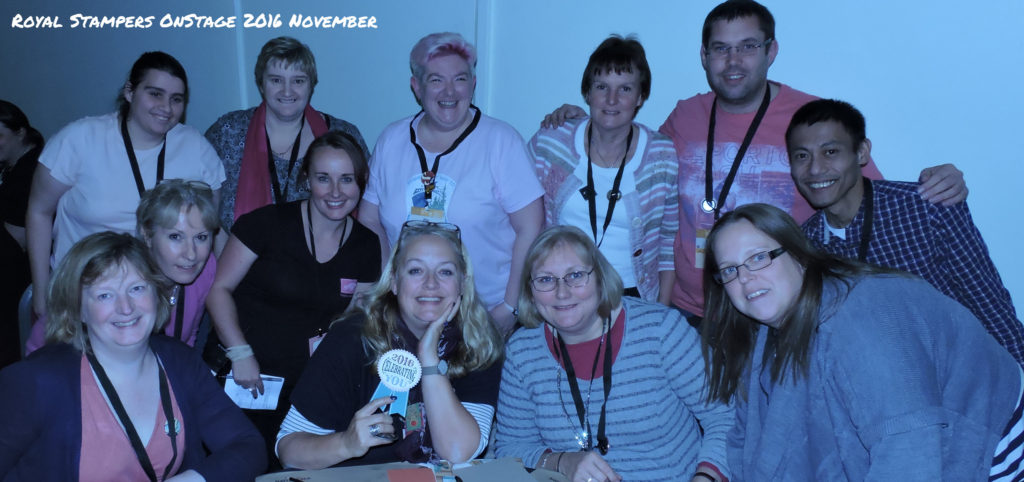 I was pretty laden on my way up to OnStage but not as much as my teamies Barry & Jay from Mitosu Crafts who were one of the Display Designer Team! Amazing work guys! They kept it all hidden on the road trip up but we had lots of time to enjoy their creations over the weekend.
OnStage 2016 – CentreStage
Friday afternoon I spent at rehearsals, as I was honoured to be asked to present to my fellow Leaders at CentreStage our invitation only event for Silver Elite's and above. We get spoilt a LOT at CentreStage, as well as learning about what Stampin' Up! wants us to focus on next, oh and mingling with our friends! Here I am with fellow presenters Bonnie Farley (Stampin' Up! Corporate) and Sam Hammond (Pootles).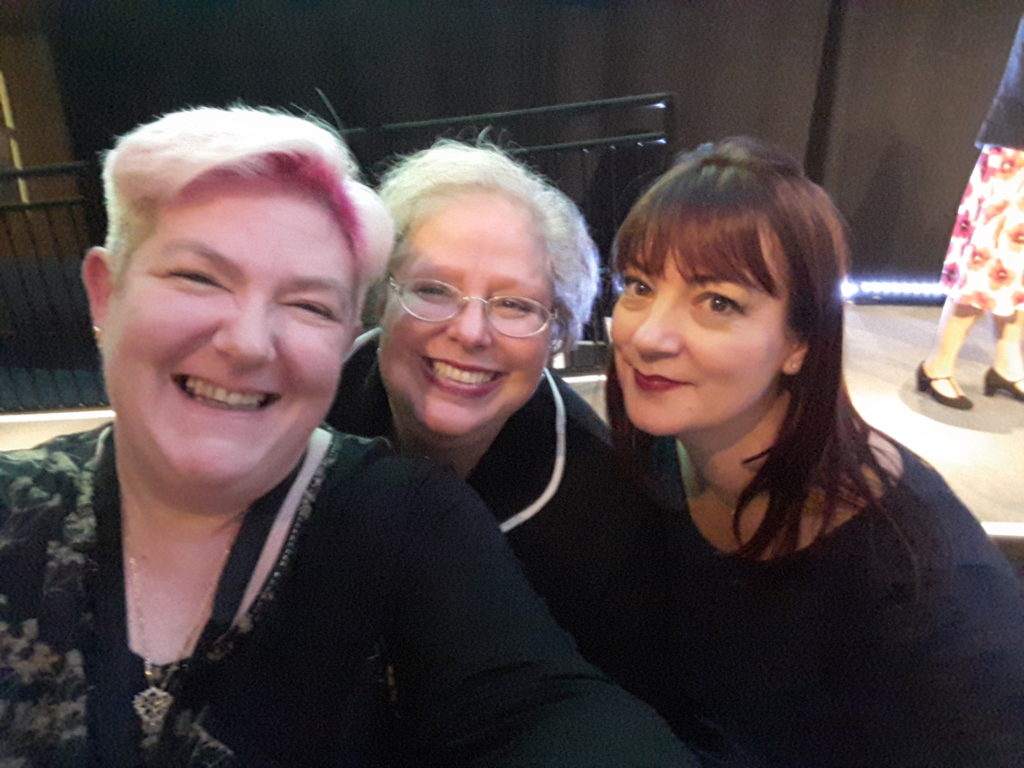 Saturday starts with swapping and meeting up with friends. Grabbing our bags and getting our tables ready, then it's off & running! Stamping, recognition, prize patrols, more stamping and playing with new toys! The affect OnStage 2016 has on everyone is a dramatic increase in fun, laughter, excitement, joy and tears! I wouldn't change it for the world or miss out EVER!
Gift Giving is BIG at OnStage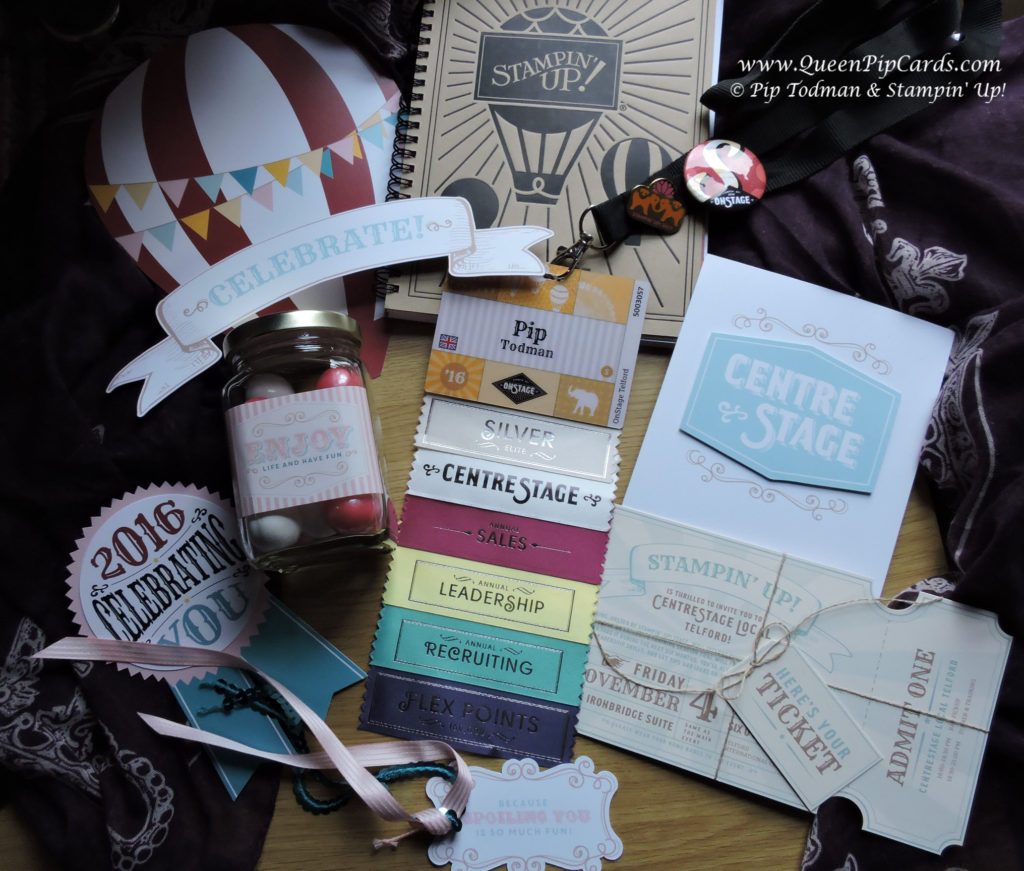 Above are all the fabulous things from Stampin' Up! (apart from the products!) Below are just a few of the amazing gifts I received from my uplines, sidelines and friends. I LOVE my new notebook from my friend Mikaela! The fantastic Star engraved with Stampin' Up!'s Statement of the Heart from my leader Natalie O'Shea. Plus a helpful little guide from my upline Diane Marlow for my Incentive Trip next July!!! My favourite gift though has to be my gorgeous Purple Crown scarf from one of my teamies Sara Sayer – it makes a fabulous backdrop to my photos too!! How fabulous!!!
I hope you've enjoyed this insight into being a member of the Royal Stampers, a Stampin' Up! Demonstrator and OnStage 2016. Want to join me? Fancy a bit of this fun & excitement? Click HERE now to read all about it and grab your Starter Kit today. I welcome everyone, happy crafters and business entrepreneurs alike! If you'd like to add any of the Hear's to Cheers products to your Starter Kit they're listed below! I'd love to see you with us at next year's OnStage!
Happy crafting, hugs Pip x
#onstage2016 #queenpipcards #stampinup