Welcome to what should have been this month's Stampin' Creative Blog Hop; however I was having technical issues in the week, and so I didn't want to risk spoiling the hop for everyone else and therefore I pulled out. That doesn't mean that I'm not sharing what I would have been hopping with! Oh no, the theme is Leaves and Trees, and so I decided to give you a Leaves and Trees card idea. With autumn well and truly here and Christmas around the corner this theme gives lots of scope to cover all bases! I'm sure that everyone will have some great projects to share and I'll look forward to seeing all the leaves and trees card ideas the ladies post.
Leaves and Trees Card Idea
For my inspiration I reached for a set that's an old favourite of everyone, but I rarely use it! Yes, it's Lovely as a Tree! I bet you've seen some great cards with it, and I hope you like the simple elegance of what I've done today.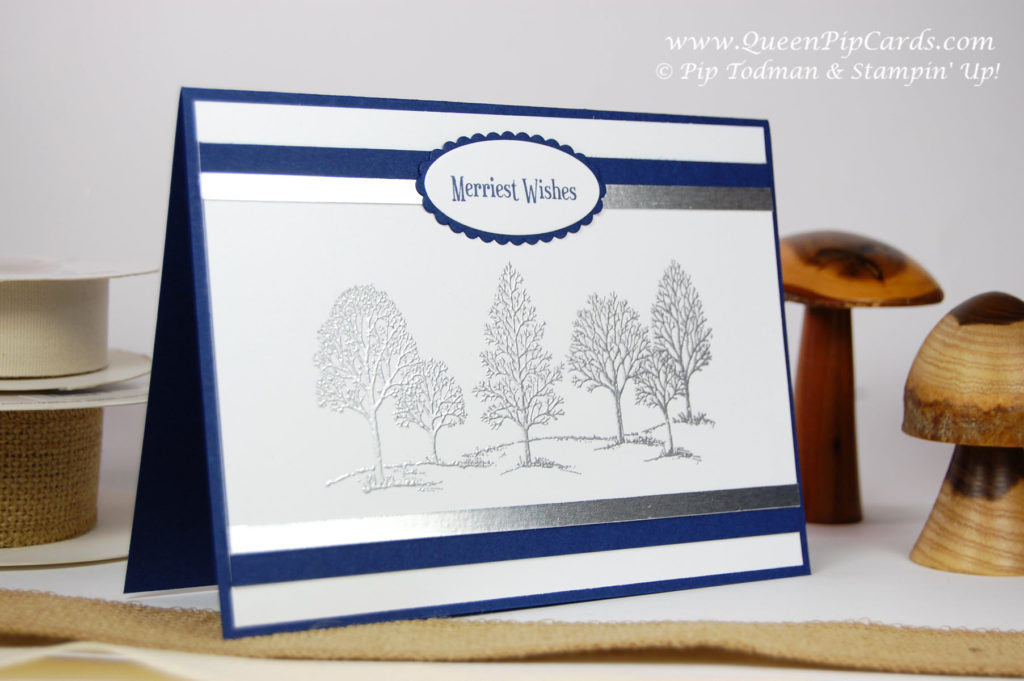 Night of Navy background, some Silver Heat Embossing and some Silver Glimmer paper to finish. Lush! You can make it so quickly and easily at home.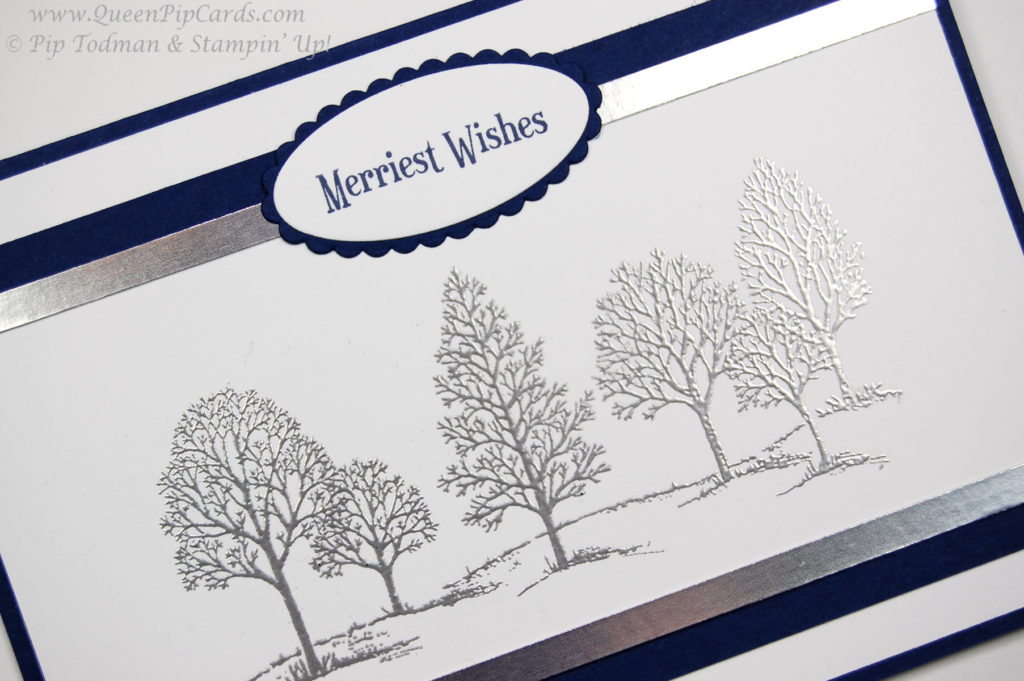 All the products you need are listed at the bottom of the post along with the table of all this month's hoppers, so go and check them out, but remember to get your shopping done here to get this month's amazing Giveaway!  Enter this code at Checkout:  H2BEAAN4
I'm only offering the extra Metallic Shapes & Seasonal Masks for orders placed this month! So get in quick before Halloween!
Crafty hugs, Pip xxx
Blog Hop List