Harvest Festival Thanksgiving Card Idea
Today I thought I'd step away from Christmas and think about Autumn and the time of harvest festival and thanksgiving. I grew up in a rural village and harvest was an integral part of the year. I still celebrate the turning of our seasons so decided to give you a Harvest Festival Thanksgiving Card Idea.
Autumn Colours
You can look out of the window today and see the trees displaying their gorgeous autumn colours. I love living in a country where we can see and feel the seasons turning. To know that we have the bounty of the harvest with the trees still providing us fruit for the winter months ahead. You can think of Autumn as the prelude to Christmas & Winter; the shutting down of living things. In reality of course the trees and plants are actually in their final stages of storing energy and keeping it held inside them to last them through the winter. It's a time of preparation but also giving. Humans have been giving thanks to the earth for centuries for what we get at Harvest time. My card today celebrates that & gives thanks again.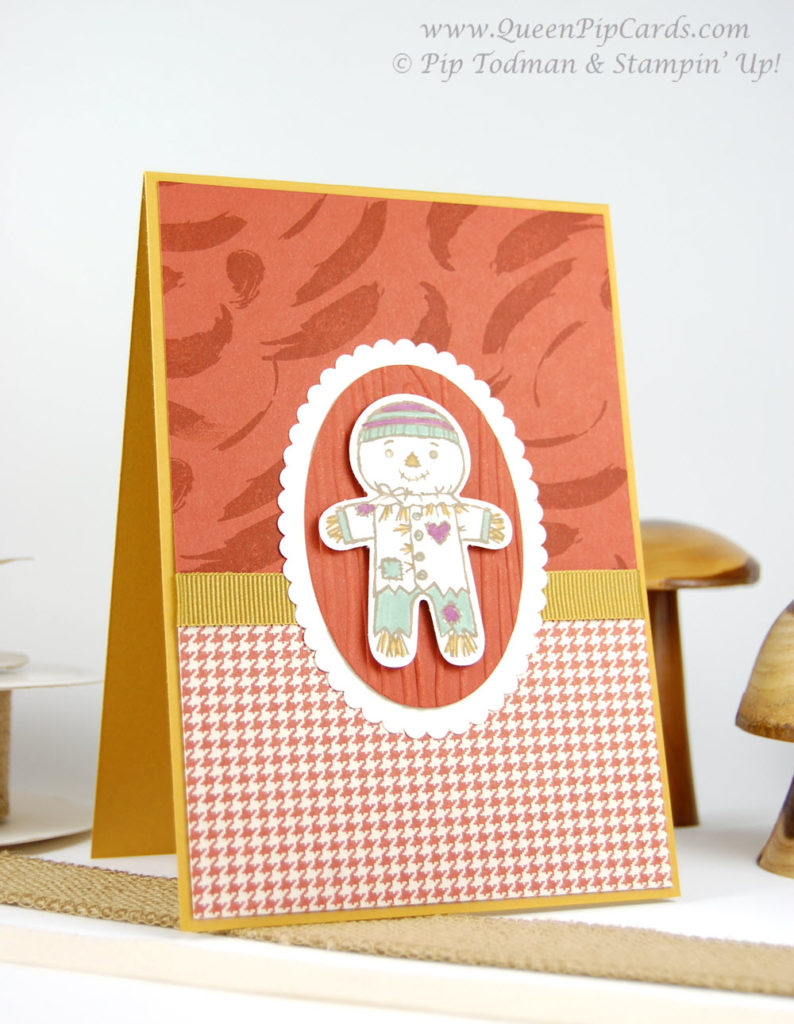 My Harvest Festival Thanksgiving card idea came to me when I was thinking about how else to use the Halloween Cookie Cutter stamp set. This is my first use of the Petals & Paisleys Specialty Designer Series Paper, but it won't be my last!!! I will be using this gorgeous paper stack lots as it really sets off the time of year. There are Copper foiled sheets – not shown here, but oh my! Watch this space!!!
I think my happy scarecrow would fit into any Harvest Festival or Thanksgiving decor. He is a very happy chap throwing the straw around behind him as the harvest is taken in!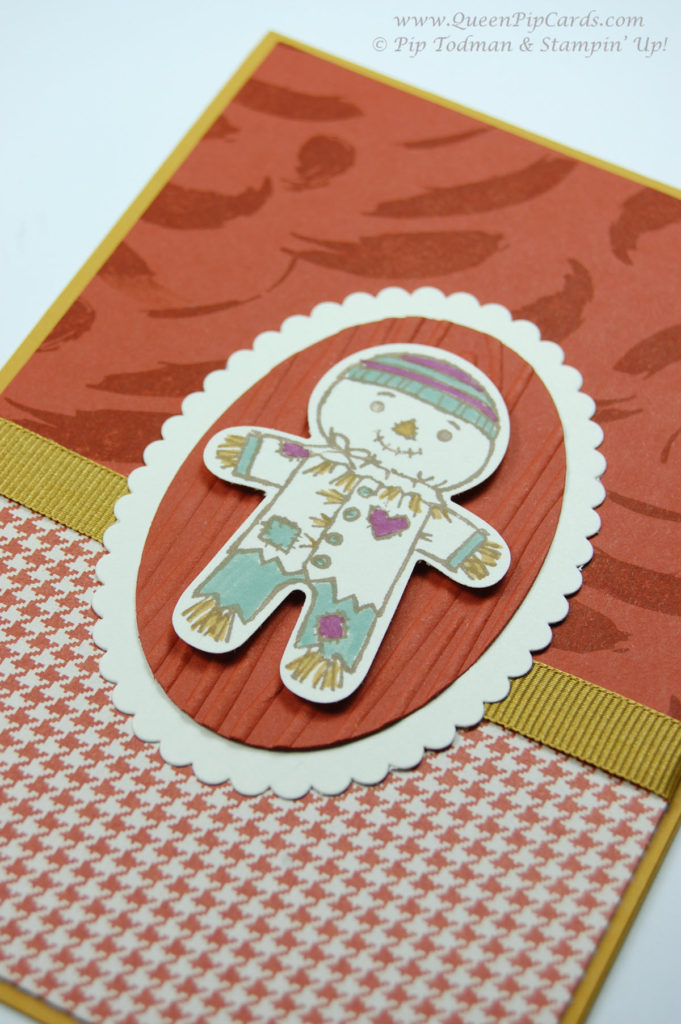 I hope you like this card, details as always below. Happy autumn folks and enjoy the colours while they last. Hugs, Pip x
Harvest Festival Thanksgiving Card Idea products: