Welcome to my July Memories Made Easy blog post today we're focusing on one of the new card collections; Hello Lovely. Previously we've chatted about how easy memory keeping can be with the Project Life by Stampin' Up! card collections and this month I'm showing you some layouts that really show that ease of use. In case you were wondering why this post didn't come out yesterday, well I've decided to rearrange my blog schedule, so now you can expect to hear from me on Sundays, Tuesdays and Thursdays each and every week!
Layout Tips
There doesn't have to be a lot on a page or double spread (two pages side by side which focus on the same event are called a double spread) – it's just about putting in photos and cards from the card collections to create a cohesive look and feel. Pictures can be cut to size even if they are the wrong way up when they're printed out. Don't feel constricted by the landscape or portrait view. Here I was able to use all landscape, but I didn't have any good square shapes, so I decided to just use the card collection cards to bring the images together.
Pages can be all photos, or even all cards, but I like to have a balance of both. I also try to have at least one journalling card per page (or double spread) so I can record my thoughts, or just who was in the photo! My memory is not as good as it was, and I don't want to look back in years to come and not remember who was that lovely person I met from somewhere in Australia!
Hello Lovely Card Collection
The photograph's colours also go really well with the card collection Hello Lovely which has Basic Black, Crumb Cake, Old Olive, Peekaboo Peach, Soft Sky, Soft Suede, Tangerine Tango, Very Vanilla, and Whisper White colours – beautiful greens, oranges and browns – some real Mediterranean colours I think for the page above, and even though in the spread below we were inside, the Bliss Lounge had been decked out in browns and golds, so again it coordinated with Hello Lovely's great mix of cards. Plus I could do a bit of a pun on the name of the place using the My Bliss card, and we certainly were enjoying the moment!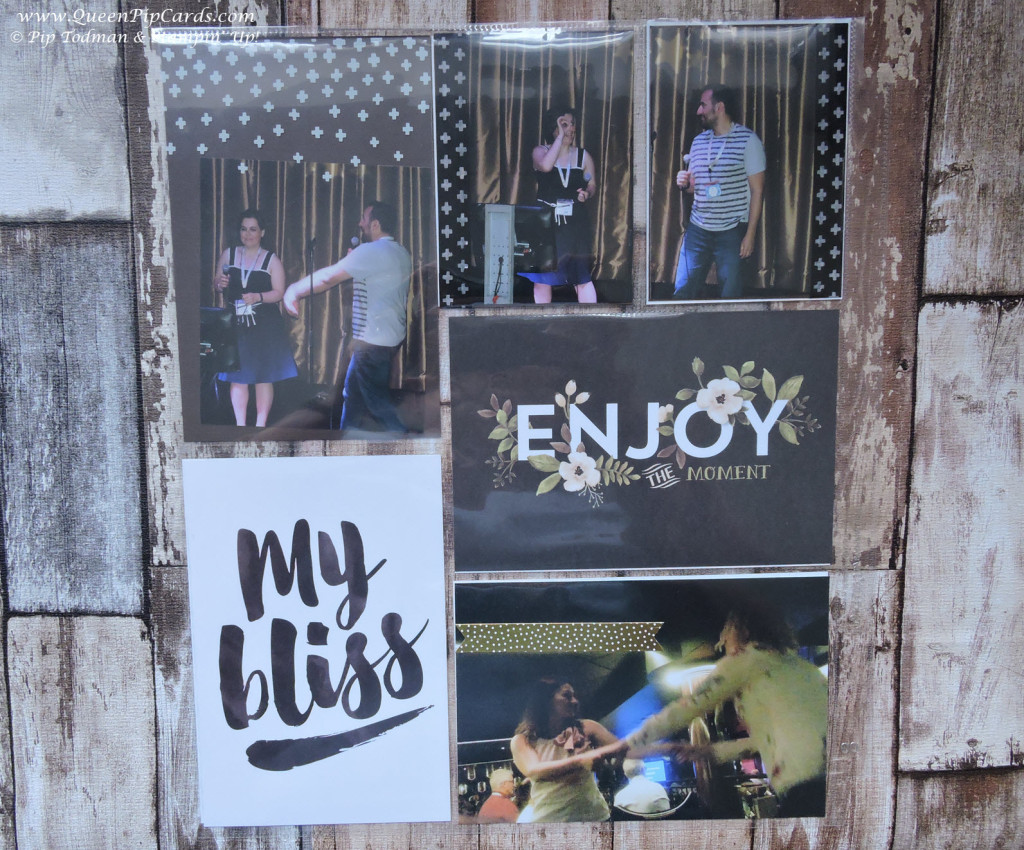 It can be hard to have all your photos and cards matching in their colours, but sometimes that's just not feasible or possible – you want to make the photos the main event, after all that's what you're trying to remember! So don't feel that you can only use one card collection, pick those cards that you think make the eye travel well from one picture to the next. The other half of this spread was trying to capture us all singing! Due to the poor lighting, and us jigging around like mad things, they were all slightly blurred – but but slicing and making a full page montage with just a single card left ready for me to add those all important names – it still somehow works! Each image has at least one of us clearly in focus! The set together gives me the feel of the night – and that's something I'll always remember.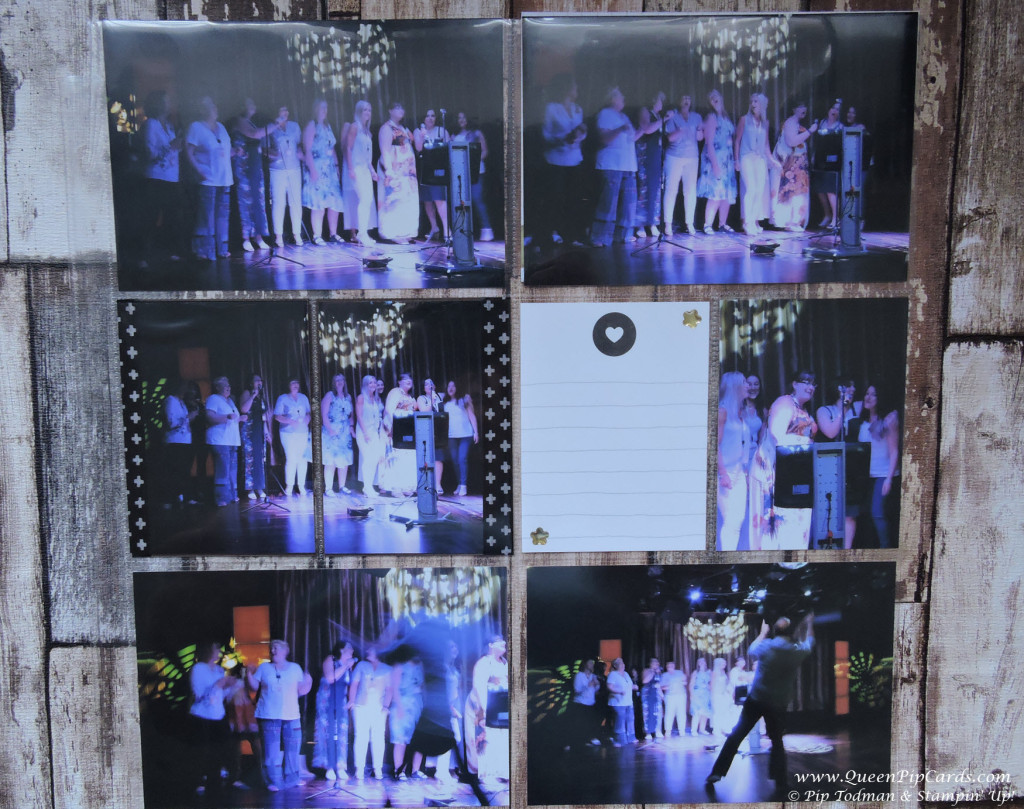 I think anyone having a summer holiday this year would be able to use the Hello Lovely card collection, buy yours now by clicking on the photo of the card collection pack below. Shipping is just £4.95 no matter the size of your order, and all goods are shipped from Germany via tracked courier. Spend over £45 in July and you'll get a coupon worth £4.50 off your order in August, an added bonus to my Monthly Giveaway too.
Happy memory keeping and I'll be back next month with more hints and tips on how to use the Project Life by Stampin' Up! card collections and system to quickly and simply organise your photos – don't forget to buy now before you forget! Hugs, Pip x