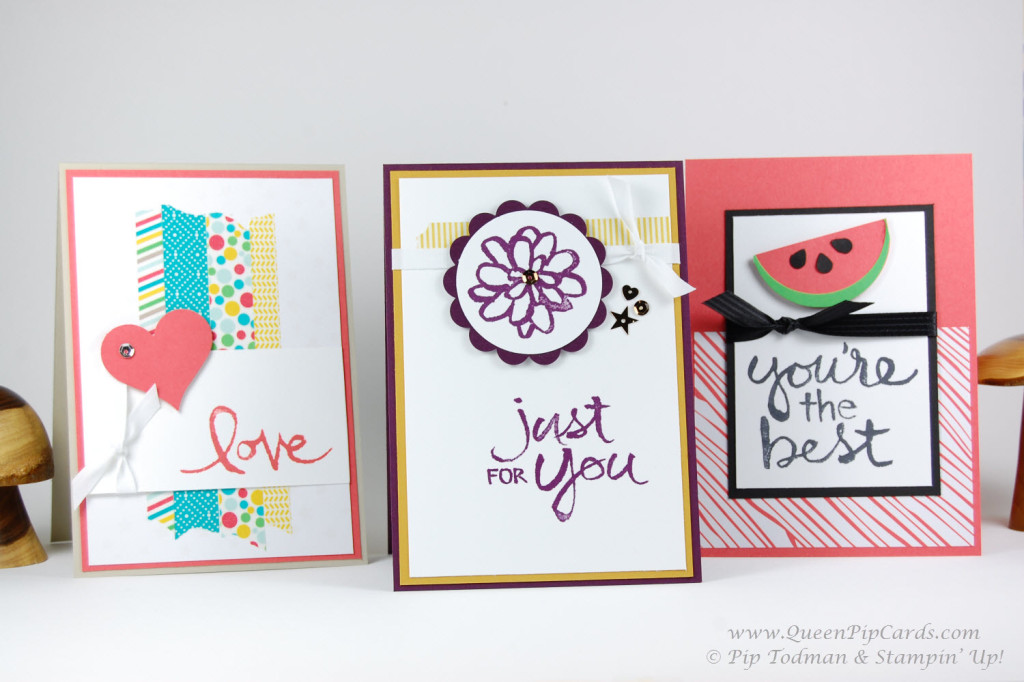 Happiest Sunday wishes to you all today we're talking Weekly Deals!! Friday and Saturday this week I have been at the Stampin' Up! OnStage Local April event at Telford with 380 other demonstrators, all celebrating the company we love and the products we love more! Plus we got to play with some new exciting goodies from the upcoming NEW annual catalogue (more on that in May!!) This post is scheduled as I didn't know if I'd have enough time to write it up after I got back! So I don't have any photos of the event to share at this point, nor can I give you any inside information – except that I opened the Product Spotlight section of the show on Main Stage!! I was very honoured to be asked, and nervous as anything, because although I'd presented at Convention before, this was the first time I'd ever done creative designs and demonstrations with all my peers. I'm sure it will go ok, they generally do, and I hope everyone liked what I produced and shared!
**** newsflash **** they did!!! This is me – with the microphone & everything, they are so very professional at Stampin' Up! I have more photos on my camera, but not enough time to get them off and up on here today. I will do a special blog post on WEDNESDAY this week, when I'll be sharing one of the projects I made for my presentation, which seemed to go down well – the rest you'll need to wait for… until my launch party in June!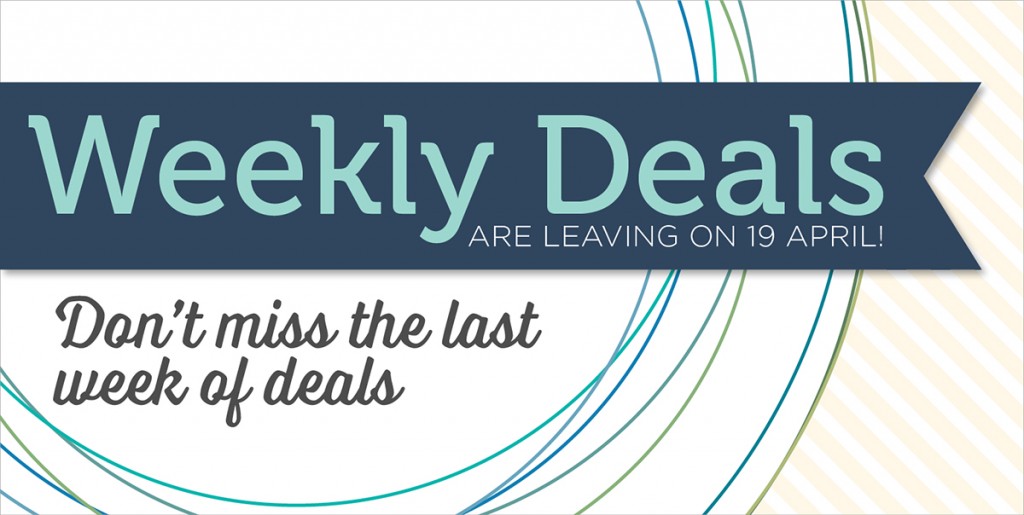 So since I can't show you anything else yet from OnStage, I wanted to share with you the last week EVER of Weekly Deals! Yes some changes are coming, and this is the last bumper week of Weekly Deals! Don't be sad though, because it means you can grab yourself some more bargains! Plus in the coming months they're promising some more Special Offers promotions, we don't know when or what they'll be – but I'm sure they'll be great.
This week's Weekly Deals include the Watercolour Words and Mossy Meadow from the outgoing In Colours (hence my choice of card images) PLUS…
Don't forget to stock up on those Retiring In Colours – how will we cope without Lost Lagoon, Blackberry Bliss, Mossy Meadow, Hello Honey or Tangelo Twist? Which is your favourite? Might be Mossy Meadow that's on Weekly Deals this week!!!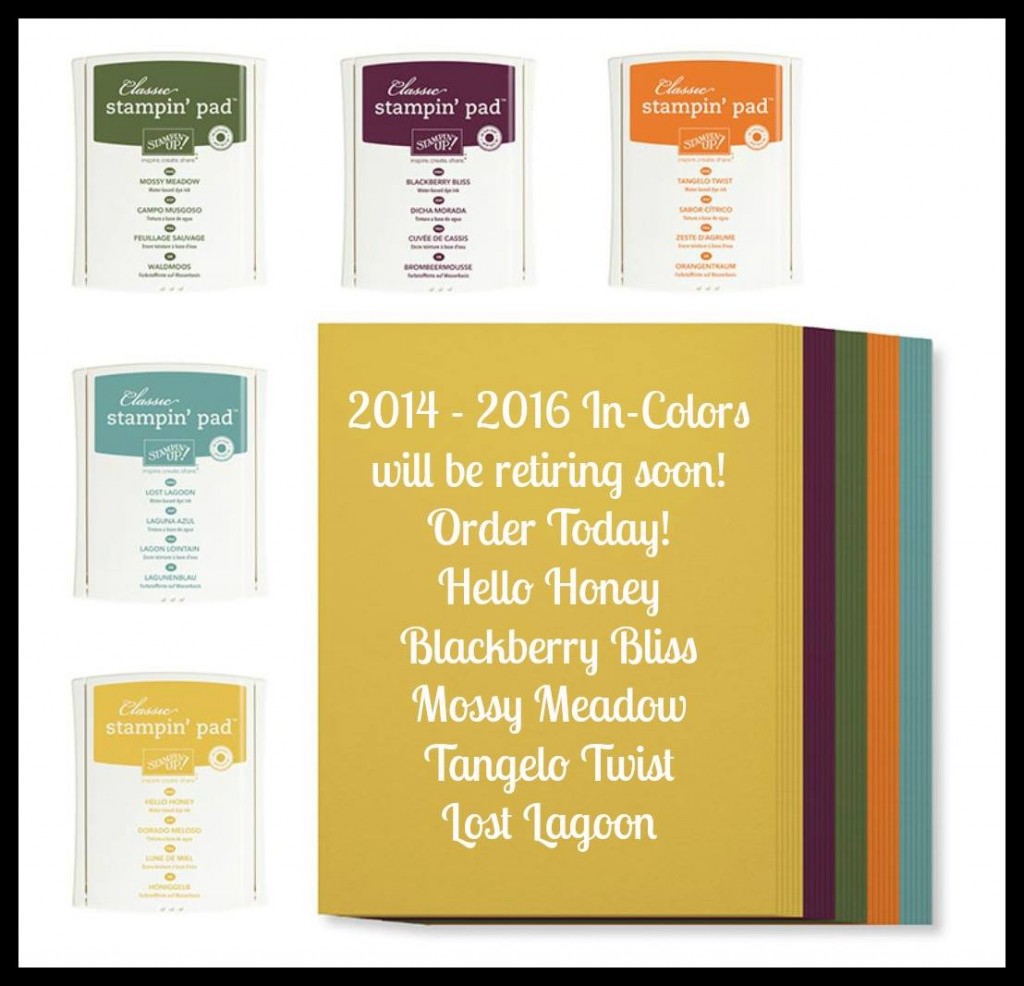 Use the Monthly Giveaway code and get an extra present as a thank you from me in May too! This month the code is:  XKECDGV9
Don't forget you can purchase the Ink Refill if you already have the ink pads so your ink will last long after they've been retired, plus the matching ribbon will go too along with the Designer Series Paper Stack. So if you really, really love these colours I would recommend you stock up before they leave us. I expect based on previous years, these will sell out PRIOR to the official Retirement List going live. I've put all the links below for easy shopping. So don't delay, use the Weekly Deals offer and don't miss out!
So, that's it from me today, back on Tuesday for my second Stencil Quick Tip Video, and then back WEDNESDAY for an "OnStage Special". I'll be sharing my crazy time at OnStage during the week too on Facebook and back here on Sunday (what I'm allowed to anyway!). So, happy crafting, take care, thanks for reading. Hugs, Pip x