Hellooooo everyone!! I've just finished being crafty with my Christmas Craft Retreat guests having a ball at the DeVere Hotel in Eversley, but I wanted to share some of the fun with you too! We started on Friday evening and finished this afternoon! What a wonderful weekend of crafting – in good company! I hope you've seen a few posts over the weekend from our frolics, but I wanted to focus today on one of the "special" cards we made. This one does take some time, with no interuptions and space! But I think you'll agree it's a WOWSER of a card and would be great to give to your mum or gran or a special sister / friend – although to be honest it's not actually girlie so you could give it to a bloke too if you wanted to!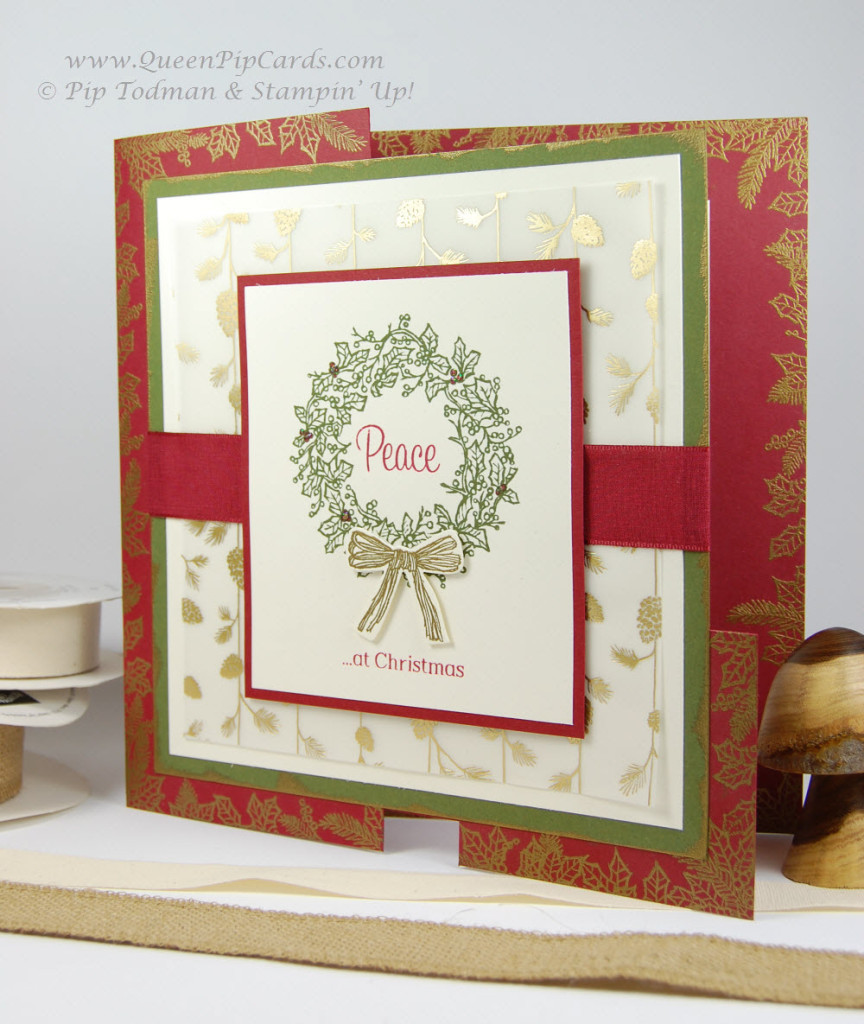 It's one of the most blinged up cards I've made in a while – and not a Rhinestone in sight! Instead all of the glamour comes from my favourite technique – Heat Embossing – years after first seeing it I still get that " ooh it's magic" feeling when I use it!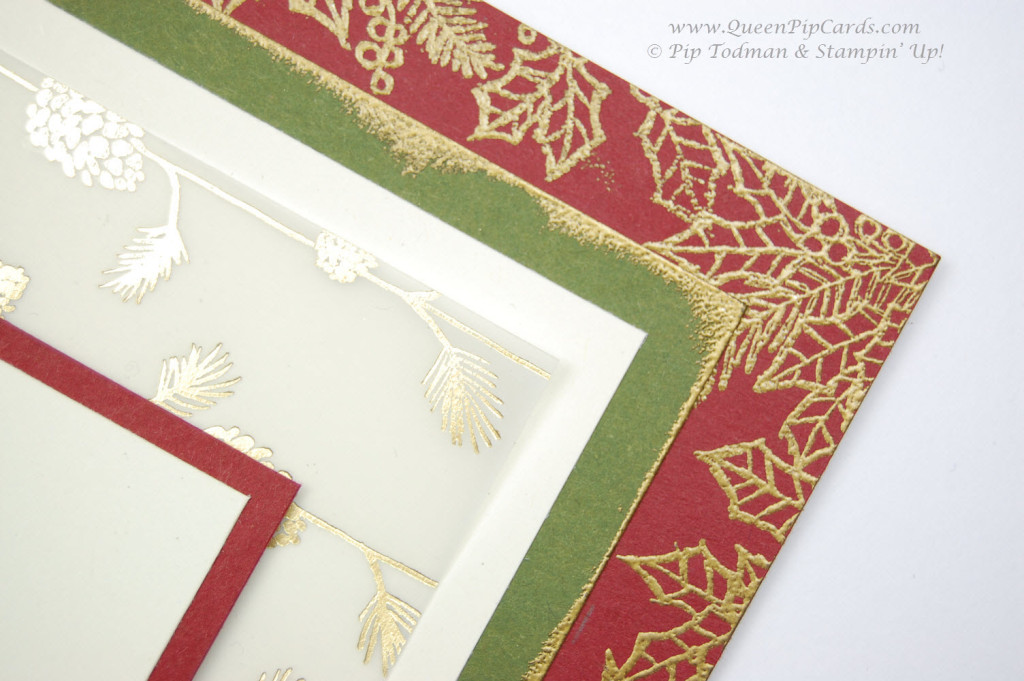 I've embossed all around the edge with the Holly Swag from Peaceful Wreath, and then just brushed the Mossy Meadow mat with it too.
Be sure to Emboss Buddy your edges as you go so your finger prints don't show up! Then add one of the sheets of the gorgeous Vellum stack from the Winter Wonderland suite and instant yumminess. I did sneak in some retired Linen Ribbon from last year because I just couldn't help myself – it just matched the card so beautifully, but you could substitute that, for Gold Satin or Vanilla stripped Satin, if you don't have any.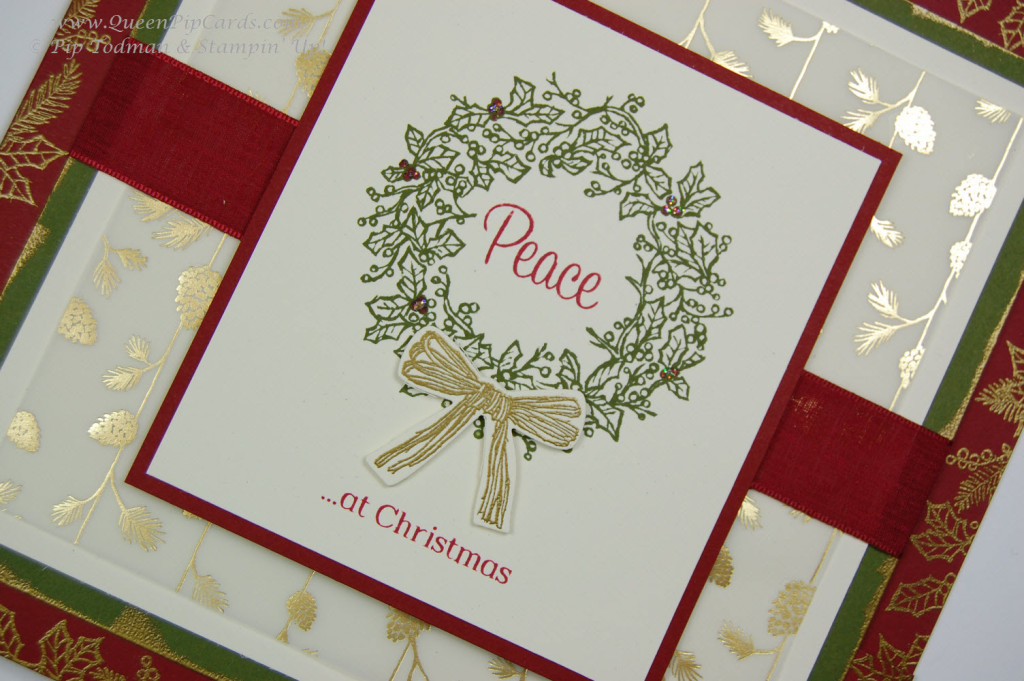 This is a 8″ x 8″ card when finished and I think it would look great on anyone's mantlepiece, even though I say so myself! So that's all you're getting today – watch out as we close in on Christmas for more of my Christmas Crafting creations – in the meantime, have a good week. All the goodies I used for this card are listed below – click & shop as normal, but don't forget to add the Stampin' Reward Host Code to get a gift from me from the combined totals. This month's code is: Q2VTSRUM
Has this got you in the mood for Christmas? If you want to make some Simply Stylish Christmas Cards, then RSVP onto my October Simply Stylish Class on 25th October HERE.
Finally, a huge thank you to all my wonderful guests this weekend for such a great time – see you next year?!?!? Happy stamping folks, hugs, Pip x