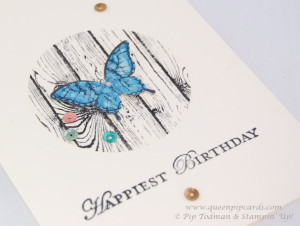 Happy Bank Holiday weekend folks, I hope you're having a great one and enjoying the long break. Today was my monthly Simply Stylish class and it was a busy one with 10 ladies booked in. I love my Sunday classes because they're very chilled affairs, with just some good crafting fun and some good chat and laughs. It was great to see Jane's woollen cats too that she's knitting for charity, they're purrrfect!
We did 5 cards today and you'll get to see them all over the next few weeks, I'm saving a couple for next weekend too because I think they all deserve the spotlight.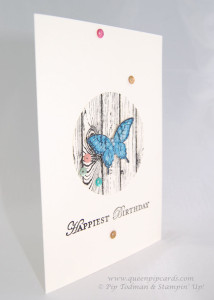 So today's first card uses Very Vanilla cardstock, with the Hardwood and Papillion Potpouri stampsets together with some of the lovely new sequins in the 2013-2015 In Colours. The words are from Apothecary Art.
You can't quite see it, but the butterfly also has Dazzling Details on it, so it sparkles when the card is tilted.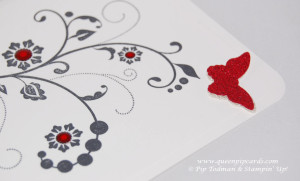 Staying with the butterfly theme (since we're at the end of summer), the next one uses Flowering Flourishes and the small butterfly punch with some Silver and Red Glimmer Paper. The flowers are accented with Crystal Effects over the top of Real Red Write Marker, they look like gemstones! The sentiment is from Four You one of my newest go to stampsets.
The simplicity of these two cards really appeals to me, sometimes it doesn't have to be fussy to make a really beautiful statement.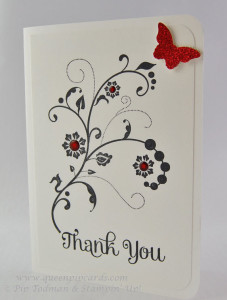 If you'd like to replicate these at home, please find below the list of items used, you can just click on them and it will take you to My Shop.
So, until next weekend, have a great week and don't forget that you can also get a free gift for you & a friend if you bring someone new to my Simply Stylish classes. See all the details on this post. So if you'd like to make some cards please RSVP now for the next on in September here.