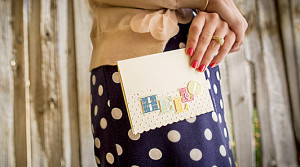 Hello everyone, well have I got a brilliant Short but Sweet special opportunity for you – for 1 week only, you can purchase a Starter Kit worth £150 for just £99 no p+p – that's £20 more  products to stuff your basket with. How cool is that? You only have a short window of opportunity as this promotion runs from 22nd August until 29th August only.
What is the Starter Kit? It's made up of any current product from the Annual Catalogue OR from the upcoming Autumn/Winter Catalogue (so you get it before anyone else!), so you can create a kit that's all about you, use your current wishlist or go for something extra special to make the most of the extra spend. You purchase the Starter Kit, gain demonstrator status and you have the added bonus of joining my Royal Stampers team at the same time!
You'll get all the benefits of being a member of my team and a Stampin' Up! demonstrator, until the end of December with no additional purchase required. Then, if you like all the benefits you can continue to have them by purchasing (or selling) £270 of catalogue price products – that then keeps you active to receive the benefits for another 3 months, and so it rolls onwards – but you can also resign any time with no penalty.
What benefits do  you get?
30% discount* off your first qualifying order
20% discount* off every order after that
The opportunity to make 20% commission* on all sales to friends, family or anyone else!
Preview of new catalogues or specials before anyone else
Online support centre for everything you need to help you from how to place an order, to running a party and lots of inspiration too
Membership of the Queen Pip Royal Stampers team
Monthly team meetings (face to face, conference calls, all day sessions)
Help and support from me on how to make the most from being a Royal Stamper and Stampin' Up! independent demonstrator
The opportunity to earn FREE products in your first 6 months of membership
Ability to attend Stampin' Up! events
Best of all the chance to meet and create with like minded people, meeting new friends and having a lot of fun
How much you do is up to you – but the more you do the greater the rewards
* Discount & commission are applied to the pre-VAT amount of catalogue prices.
No strings, no pressure to do anything – but my help and support to make your demoship what you want it to be and to have a lot of fun along the way. Maybe you don't just want to purchase the Starter Kit, you might need to earn some extra money or you might be looking for a new challenge and want to be your own boss – everything is possible it's up to you, but I can help you get started – that's why it's called the Starter Kit!
You'll get invited to all my team meetings and to our team Facebook Group that's just for Royal Stampers. You'll be eligible to attend Stampin' Up! events including this years Convention in October, and of course you'll receive all the benefits for as long as you remain active.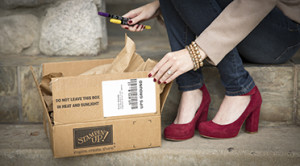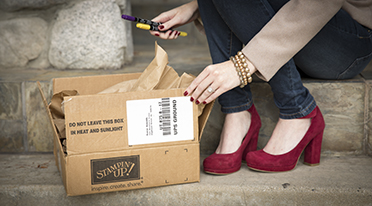 So what are you waiting for? There is really nothing to lose; you get £150 worth of products for just £99 – what a bargain! Do you want to get this deal? YES – then select your products (you cannot go over £150) and then read and agree to the Independent Demonstrator Agreement by clicking here once you've done that you'll be asked to purchase your Starter Kit and that's it – just sit back and wait for your parcel to arrive! If you'd like more information before you purchase the Starter Kit then click this link here.
But be quick, this offer is only available for ONE WEEK from today 22nd August, so why not Join today and be the next new member of my team!