Good morning! Wow a bit of a struggle this morning to get out of bed so early! Just thinking about the "returning to work day" made me remember why it is important you don't give up on your dreams. Because today I am actually happy to be working again, doing something I love. I never expected to be running my own business, but the joy it's brought me by bringing happiness and fun to others is amazing. This new stamp from the Sale-a-bration set Designer Tee says it perfectly! "Don't Quit Your Day Dream"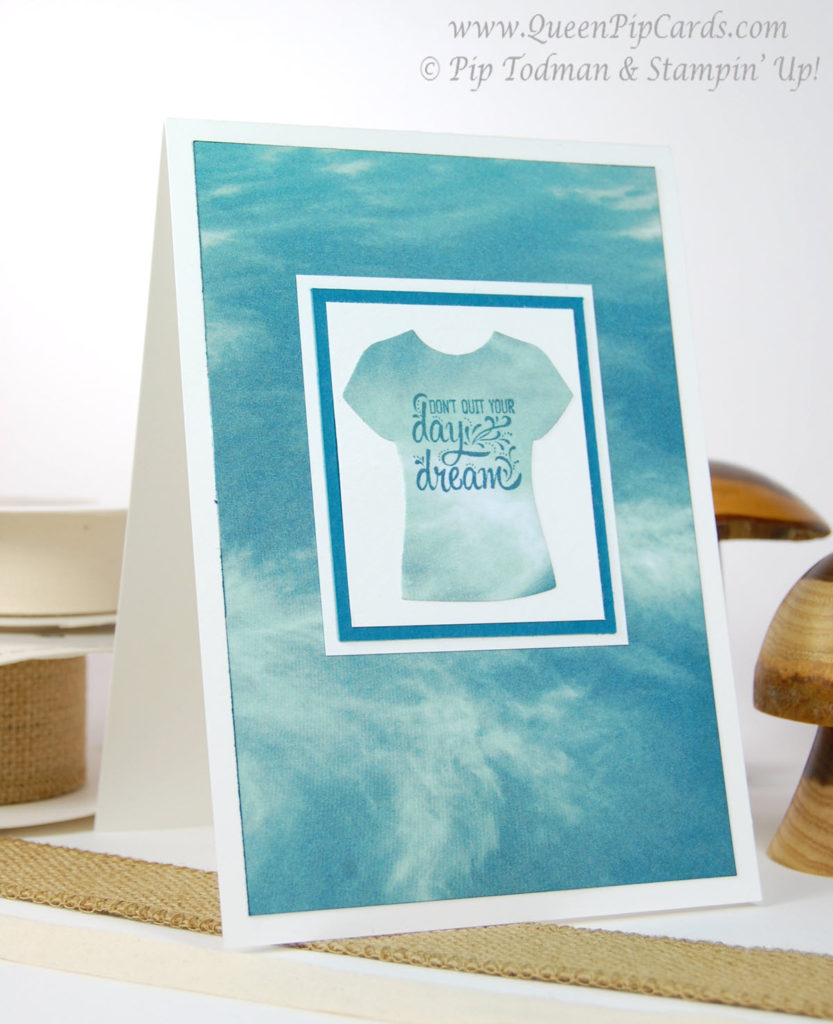 I believe it is important to tell each other, ourselves and especially the future generation the same thing.
Don't give up on your dreams.
Who know's where they might lead you? You might just think they're day dreams, but one day, they could be your reality. I know the joy I get when I stamp and make paper projects. A time of fun, getting away from the world, living in a dream for just a small amount of time recharges the batteries. I am delighted that my dream became a reality and I can give that time away to others every day.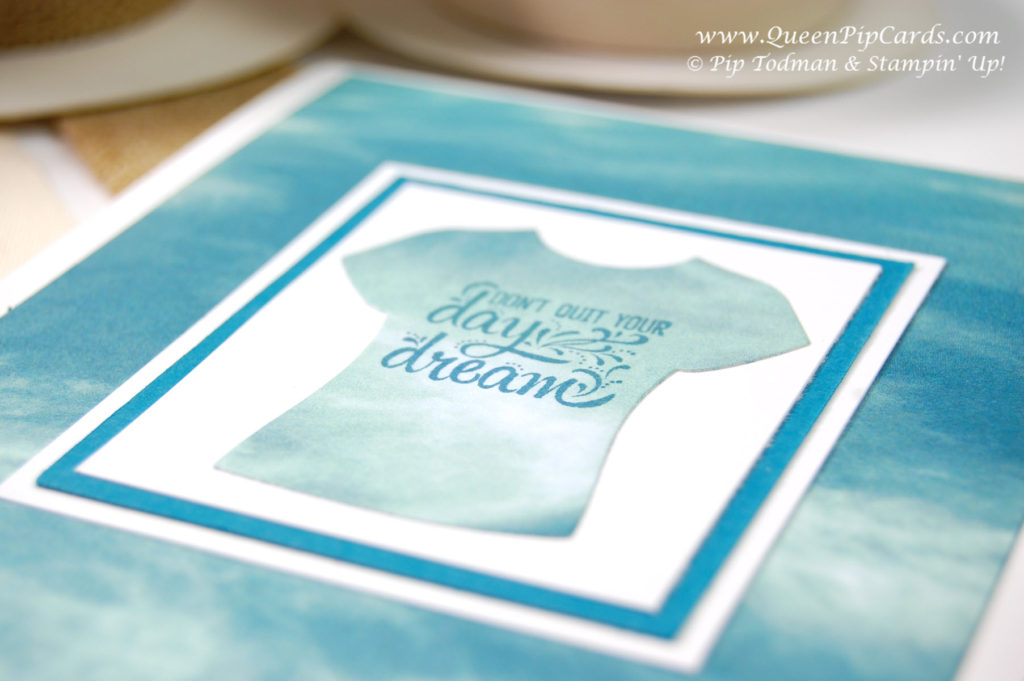 Tomorrow I'll be launching the Spring / Summer catalogue and Sale-a-bration brochures. If you'd like to get this stamp to remind you or someone else to "don't give up on your dreams" then just place an order tomorrow for £45 or more and you can choose this stamp set as your FREE Sale-a-bration item. So pop it on your dreams list and come back tomorrow. Until then…
Crafty hugs, Pip x
#QueenPipCards #StampinUp #Saleabration
– Use my Monthly Giveaway Code in the Host Reward box on your Basket screen online and grab yourself a special thank you from me. Click here to read more about ordering with me & what the Monthly Giveaway code is all about.
– Fill in the Subscribe form below to keep up to date with all the news and get exclusive projects from Queen Pip Cards.