Hello my fellow crafters, I hope you're having a wonderful day and some Sunday crafting fun? Did you hop the blog hop yesterday – weren't those cards and gift packaging ideas gorgeous? Well as if that wasn't enough inspiration for a weekend, here's some more …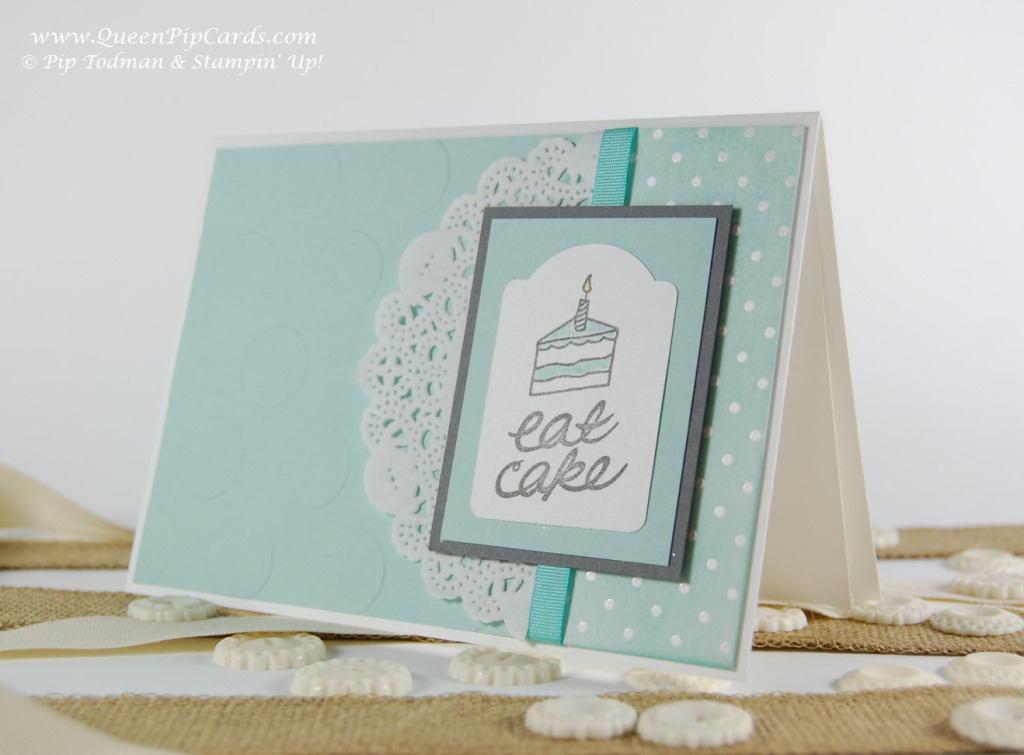 Today I look back and forward. Back at a card we made at last weeks Simply Stylish card class – so easy, but so cute I think because quite frankly, who doesn't want cake?! We made a whole set of cards using the One Tag Fits All stampset which is such great value of £15.95.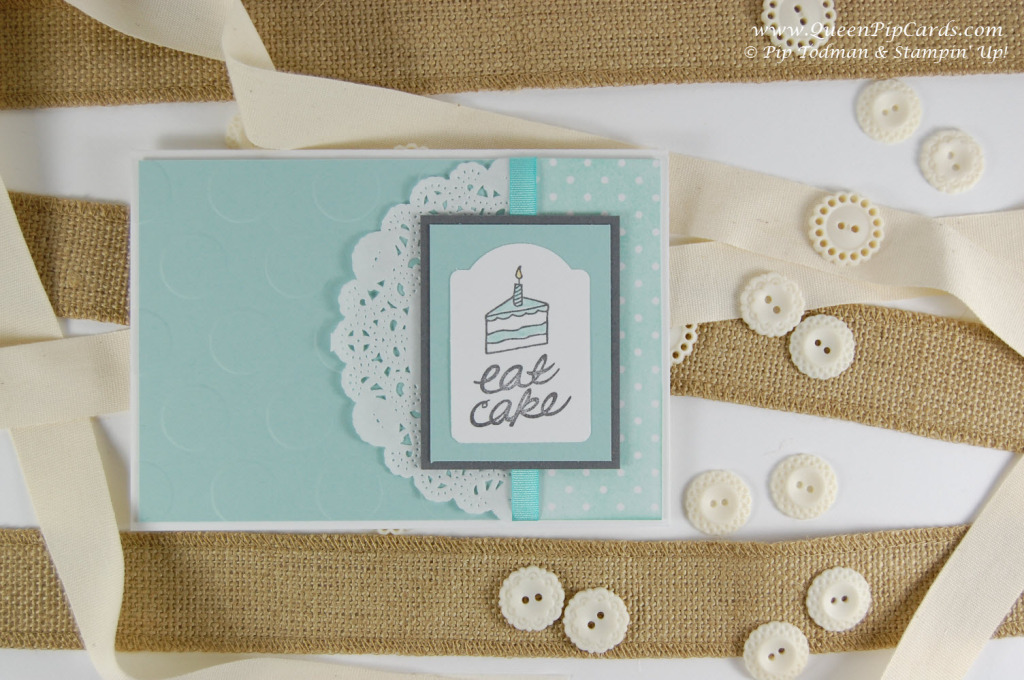 This card also featured some of the Irresistibly Yours Designer Series Paper that's worth £15.95 but you can't buy it … it's from Sale-a-bration and you can only get it for FREE when you spend £45. It's already embossed, so you just need to sponge, daub, spritz or use your Blendabilities on it and go! Yes – that strip on the right hand side, it's sponged to match the cardstock!
Looking forward, here is one of the items we'll be making at next week's Technique Class featuring the Birthday Bash Designer Series Paper just £11.50 with 2 special sheets that have gold foiling (yummy) – it's really striking and can be used, in my view, for both male & female birthdays, children or adult – it's very versatile. I've used the Age Awareness stampset here, but it also works well with the matching Balloon Bash stampset.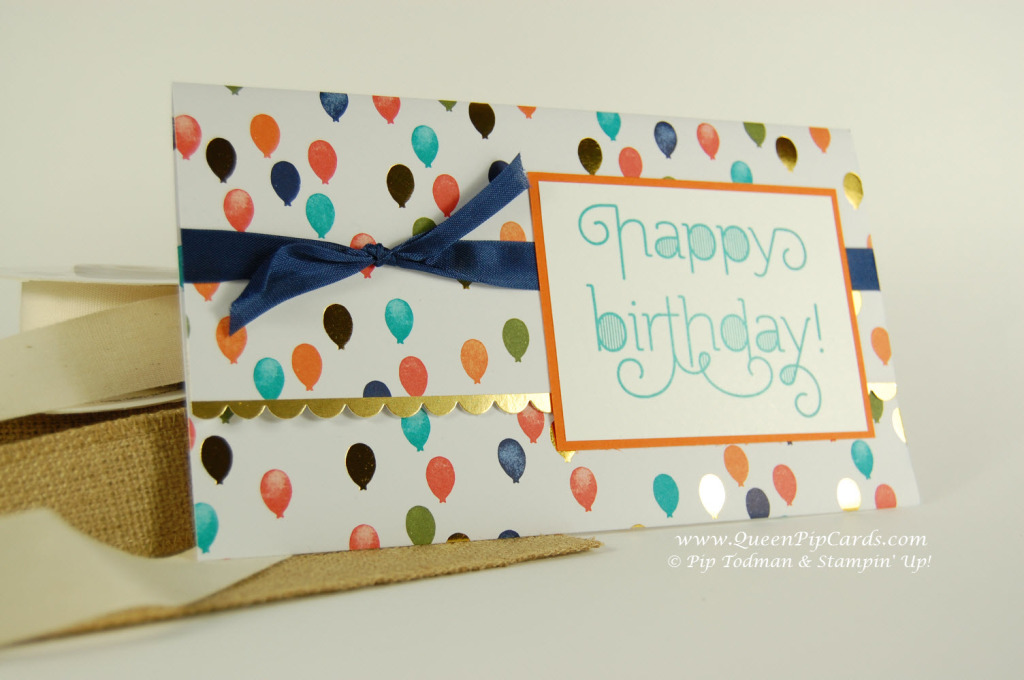 So, I hope you've had a great Sunday afternoon of crafting fun and I hope you liked my projects, I've been asked to put Comments back on – so I'll give it a try and hope we don't get too much spam!
If you'd like to order this month please use my Hostess Code: ZQQTC6N2 and I'll send you a little thank you (only use it if your order is less than £150). Don't forget you get a FREE Sale-a-bration items for every £45 you spend. If you'd like to come to my next Simply Stylish or Technique Classes then you can find all the details of February & March HERE on my Events pages.
Thanks for stopping by and have fun this week, take care, Pip x