Welcome to this month's Stampin' Creative Blog Hop! Are we on trend with Stampin' Up! oh yes we are! Today we're celebrating how much on trend Stampin' Up! is with Fruit & Flamingos!!! Have you seen them? They are everywhere this summer – pineapples, peaches, strawberries, and flamingos – who knew they could be so cute! Stampin' Up! design and create these beautiful catalogue products a year ahead of time but they knew, somehow, that this summer we'd all be going mad for fruit & flamingos! Whether you've joined me here or hopped over from Emma (weren't her projects gorgeous?) you're very welcome and I hope you enjoy the hop!
Pip's Fruity Project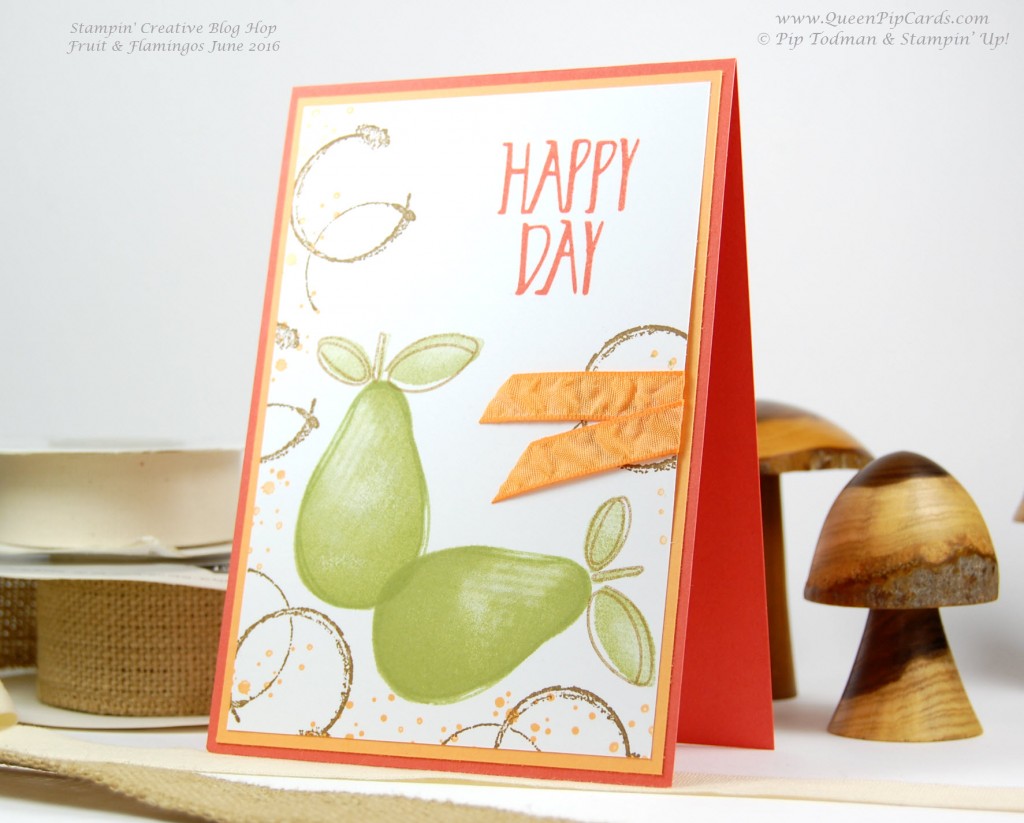 My project today uses the fabulous new Fresh Fruit stamp set from the Fruit Stand Suite of products, I fell in love with them at first sight when I saw the new catalogue, and I'm not normally someone who loves the yellow and orange spectrum, so I was a little surprised at myself! Who knew I'd need fruit in my life this summer? So healthy! The colours are so fresh (fruity) and fun – dress them up or keep them simple! This card uses Pear Pizzazz and Peekaboo Peach (one of the new In Colours) and my hubby really liked it – so obviously it ticks the boxes for both genders!
I used the following stamp sets – Fresh Fruit for the pears, Timeless Textures in Soft Suede for the ring marks and a sentiment from Perfectly Wrapped; a little Ruched Ribbon element, and I was done. Fresh Fruit is so versatile you can use it for many different cards. You can make pears, apples, oranges, lemons, peaches and strawberries plus flowers too!! Since it's photo-polymer it's easy two step stamping because you can see through the stamps.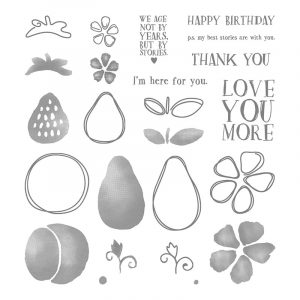 Fruit is everywhere this summer and not just to eat! In my local supermarket I found these sandwich bags, aren't they fun? Look around, you'll see fruit is BIG this summer, so why not join in the fun, be on trend this summer and buy this stamp set today?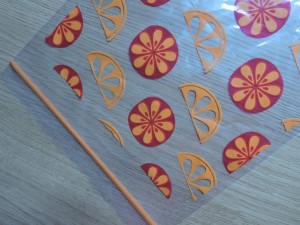 #IFoundAFlamingo
The other social media buzz this summer is around #IFoundAFlamingo – every time you see one, anywhere, no matter what it's made of – post a photo with the above hashtag – it's going viral in the Stampin' Up! world! I'm sure some of my fellow hoppers will have a Flamingo to share with you! If you're more of a Flamingo than a Fruit person, don't worry, you can purchase both from me – but with fruit in one hand and a flamingo in the other, you'll be the trendiest person around this summer – just click on the product links below.
Thanks for visiting, the next person to visit is Eimear; hop over now to see what she has in store for you – one things for sure, it will be On Trend! Click the Next image below.
So, happy hopping, until tomorrow, thanks for joining us and happy stamping, hugs, Pip x
#ontrendwithstampinup #stampincreative #queenpipcards #freshfruit #ontrend #stampincreativebloghop