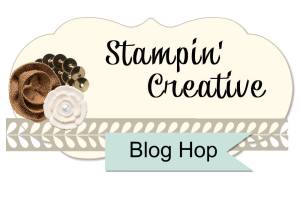 Welcome to this month's Stampin' Creative Blog Hop Team and our theme of course is a Sneak Peek at the new catalogue launching on Tuesday! You may have hopped over from the fabulous Emily (isn't she just amazing – and I've discovered lives in the village next to my mum & dad – how random is that?!?!) or you might have started here with me, you're all very welcome and have we got some treats in store for you today. I was so grateful that at our recent Regional Training event I was actually able to meet all of my fellow Stampin Creative team in person because, yes we'd come together only virtually before that, so now I feel we're even closer and we've certainly been having fun planning this weekend's hop.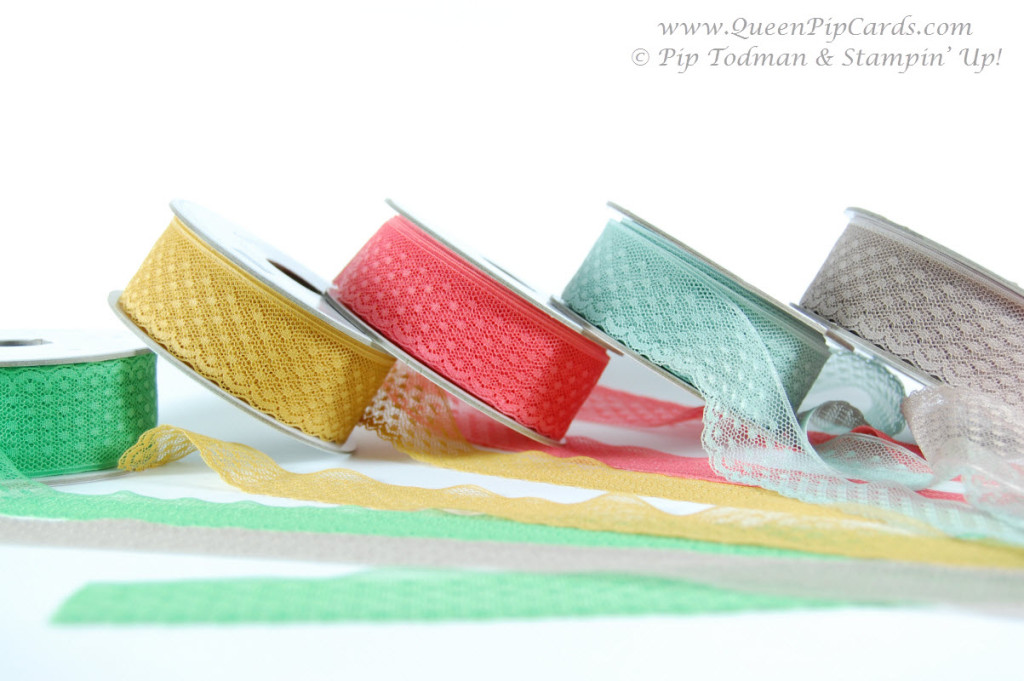 So, they are HERE, the new In Colours have been announced (to us demonstrators at least) and so I thought I'd share my version of the cards demonstrated during the recent Stampin' Up! South Pacific Convention by Carrie Cudney from the Stampin' Up! Home Office.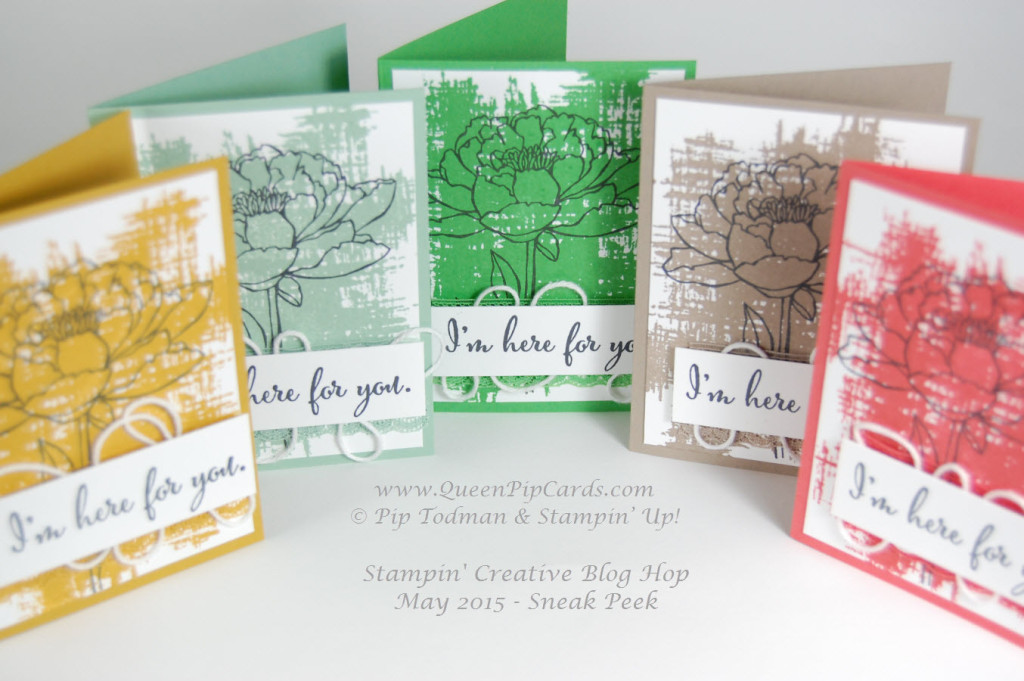 This cute little set of cards shows off each of the new In Colours:
Watermelon Wonder
Mint Macaron
Cucumber Crush
Delightful Dijon
and my personal favourite name of all time Tip Top Taupe!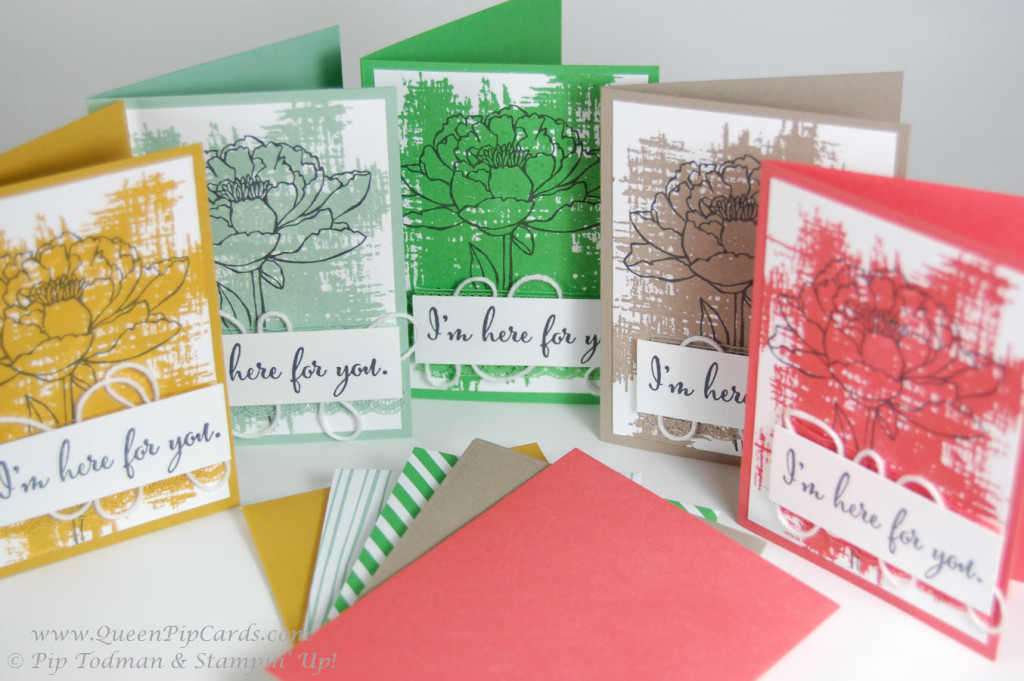 We're going to have a "getting to know you" session at my Catalogue Launch next weekend, and these cards will be one of the Make & Takes, so people can get a hands on look at the colours and some new papers (yes those Envelopes are made with new Envelope Paper!!!) and of course the new stampset too!
Everyone will make one card & envelope and it will be pot luck in terms of colours and then they'll get to make another make & Take where they will get to use ALL the colours – but I'm keeping that one a surprise!
I could have gotten carried away and made hundreds of projects (ok slight exaggeration) for this hop, but I thought I'd better leave some space for my fellow teamies! However I can't leave the post without a final photo of one of the cards, I think my hubby out-did himself with this photo's and of course the signature mushrooms had to make an appearance somewhere!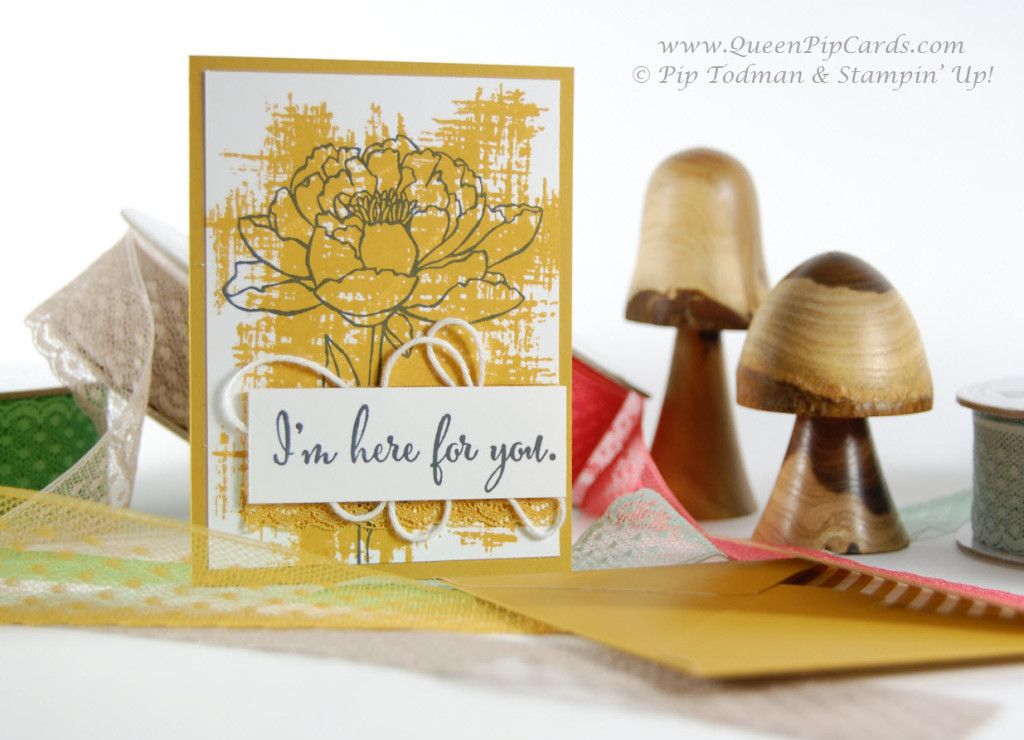 So, sadly you can't purchase these gorgeous new colours yet, but you have just 3 more days of last chance purchasing of what's on the Retirement list (see my page here) – there will be one day of overlap (how exciting!) so if you want you can try to order from the old & the new on the 2nd June – however, I'm not making any promises in case the website doesn't withstand the onslaught!! So if there's something you can't do without – get it now!
However, if you're "so over" the current catalogue,  then start writing that wish list for the new one using the inspiration you're going to find here on the hop – and check back with me on the 2nd June, because there is about to be a brand new, fabulous joining offer that I think you might like (yes it includes extra FREE stamps – woo hoo, who doesn't like that!!!) – so watch my blog for more details & my facebook page.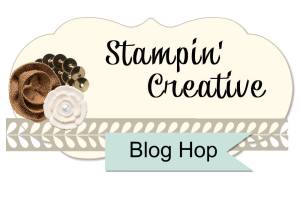 In the meantime, sit back, hop over and see what Lesley has in store – all I know is that it's using one of the new Embossing Folders (bigger!!!) we got to try out at our Regional Event, but will look totally different to how I last saw the sample – with Lesley I can believe it – she's a wonder with colours and creating something unique from the same base as everyone else – so hop off and enjoy and I'll see you back here soon! Click on the logo image or use the list below.
Happy hopping, and thanks for stopping by, hugs, Pip (p.s. don't forget to come back tomorrow for my normal weekly blog too – MORE sneak peeks and a look at our July Technique class!!!!). Can you say "excited much" tee hee.
Hopping Order:
Mikaela
Kim
Caroline
Emily
Pip (you're here!)
Lesley
Eimear
Louise